COVID-19 affected tourism worldwide, but Italy was one of the countries that suffered the most from the pandemic crises in Europe. The country developed measures to reopen tourism, like the Italy Self-Declaration Form. This document was mandatory for Canadian citizens to enter Italy until May 2022.
The European Union countries have been lifting the COVID-19 restrictions little by little, but it can still be tricky for travelers to know what the entry rules in effect are. iVisa is here to help travelers from Canada understand the current government requirements regarding vaccination status, quarantine, and self-declaration.
Keep reading to learn everything you need to explore this destination!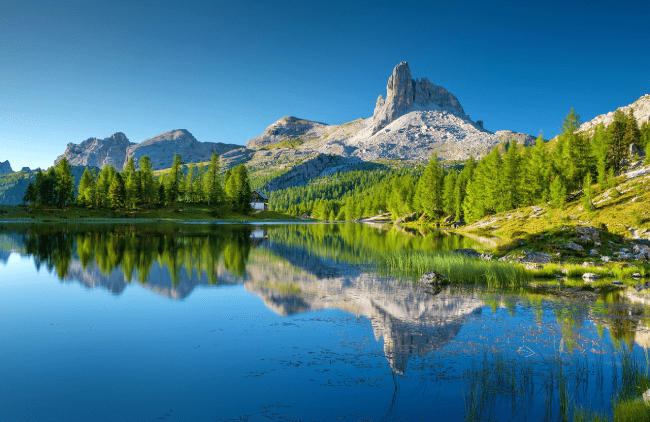 Frequently Asked Questions (FAQ)
VACCINATION STATUS: DO I NEED A PROOF OF VACCINATION TO ENTER ITALY?
No, you don't. As of today, COVID-19 vaccination passports or certificates are not mandatory to enter Italy. Since this information may change quickly, we advise you to follow up on the latest Italy travel updates or contact your local embassy.
DO I NEED A NEGATIVE COVID-19 TEST RESULT TO ENTER ITALY?
Since June 1, 2022, the Green Pass is no longer required to enter Italy from the EU member states and other foreign countries. So, visitors need to present neither PCR nor antigen test results.
ARE THERE QUARANTINE REQUIREMENTS IN ITALY?
As with other entry restrictions, Italy no longer has quarantine requirements on arrival. Nonetheless, if citizens of Canada have symptoms and test positive while in the country, it's necessary to quarantine and follow the instructions of medical services.
WHAT IS AN ITALY SELF-DECLARATION FORM, AND WHY SHOULD I APPLY FOR IT?
The Italy Self-Declaration Form was the most important requirement to travel to Italy during the COVID-19 crisis. This document was a special travel authorization that allowed Canadian citizens to enter the country without issues at the airport. This was a requirement for any nation, including visa-exempt countries like Canada.
However, Italian authorities don't require the Green Pass or Self-Declaration Form since May 2022.
ENTRY REQUIREMENTS: WHAT DOCUMENTS DO I NEED TO APPLY ONLINE?
A Canadian citizen is eligible to enter Italy without a visa. Since there are no longer entry rules regarding COVID-19, visitors from Canada don't need to worry about documents to explore destinations in Italy.
On the other hand, other countries might need a visa. You can use the iVisa Visa Checker to see if you must apply for any documents before travel.
For long-term visas, you should consult the process with the embassy.
HOW CAN I APPLY WITH IVISA?
The Italian government no longer requires an Italy Self-Declaration Form for visitors since the country liftedCOVID-19 entry restrictions. But, if you want to know how an iVisa application works, there are usually just three steps to follow:
First, read the online questionnaire and answer it with your personal information. Then, choose your processing time to know the total price to pay.

Second, check all the details you gave previously and proceed with the payment.

Third, attach the requirements (such as a passport copy) and click the "submit" button to complete the process.
Remember that you can contact iVisa's customer support for more help.
HOW LONG WILL IT TAKE ME TO APPLY?
Visitors don't have to be experts to complete the iVisa application process, which is why it can take 20 minutes at most. In fact, it can be less depending on how comfortable the traveler feels applying since it's necessary to use an electronic device with an Internet connection.
ONCE I HAVE THE ITALY SELF-DECLARATION FORM, HOW CAN I USE IT?
Well, the good news is that visitors don't need an Italy Self-Declaration Form anymore. Like the Green Pass, this declaration is no longer required. Also, Italian authorities no longer have restrictions regarding vaccination status or COVID-19 testing.
IF I'M JUST PASSING THROUGH, DO I NEED THE ITALY SELF-DECLARATION FORM?
No, Italian authorities no longer require the Self-Declaration Form, even for visitors passing through Italy. Also, there's no need to present proof of vaccination given the country lifted the COVID-19 restrictions.
IS IT SAFE TO USE IVISA?
If there's something we can guarantee is that iVisa provides a reliable service thanks to its top-notch security system. You can trust 100% in iVisa services. We gained the trust of various customers from around the globe by having efficient and reliable documentation processes for travel. We keep your details encrypted to protect your privacy.
Click here to read our client page reviews for reassurance.
WHERE CAN I FIND MORE INFORMATION ABOUT TRAVEL DOCUMENTS?
The Italian government doesn't require a visa for citizens of Canada, but certain countries do. If you have questions or doubts about the documents needed to visit some destinations, feel free to contact iVisa's customer service center on our site to obtain personal assistance or email us at [email protected].
iVisa Recommends: Destinations near Italy to Visit As Well
Traveling from Canada to Italy is a fantastic experience! The region has breathtaking landscapes, from beaches to mountains; not to mention the restaurants and incredible Italian gastronomy.
But there are also some terrific independent areas that you can easily access with public transportation, and that are an excellent option for visiting. Here are some places to include in your itinerary.
VATICAN CITY
You can easily take public transport to go from Rome to Vatican City. This independent city is an important destination for Catholics worldwide. Besides its religious significance, the Vatican keeps the most famous artworks of Italy. The Vatican Museums are full of treasures, and visiting the Sistine Chapel is a remarkable experience.
SAN MARINO
A tiny country and a green oasis, that is San Marino. This small independent country is a paradise for those who love history and beautiful natural landscapes. It was founded in the 4th century AD and it features amazing medieval castles and charming streets.
It is easy to get to by using public transportation from cities like Florence and Bologna.