Planning a trip is always something exciting, but with the current COVID-19 pandemic many things have changed with that topic. That's why it might be harder to travel nowadays, but that doesn't mean that it's impossible. In fact, some countries have adopted certain measures to allow foreign entry. One good example of it is Italy, a country that recently launched the Italy Self-Declaration to allow proper entry. If you have a Korean passport, you might want to read this article to learn How to enter Italy during COVID-19 Quarantine for Koreans.
It's not difficult to apply for this document because you can take advantage of online services like the one iVisa.com offers. This company has created an easy-to-use application form that won't ask you too much time or effort.
If you want to know all the details about this online process, keep reading the rest of the information in this article.
Note: Since May 1st, 2022, the Italy Self Declaration Form is no longer necessary to enter the country.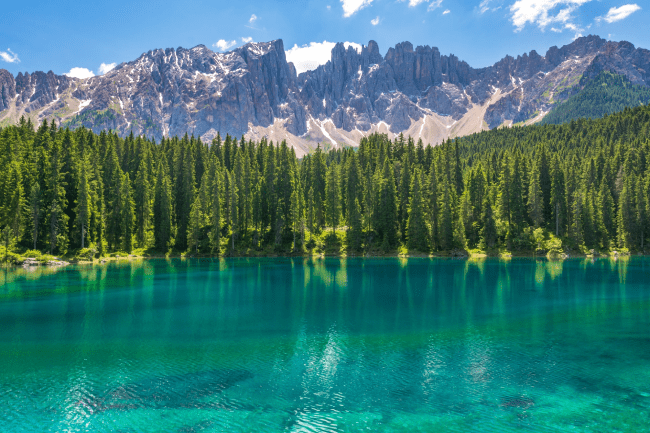 Frequently Asked Questions / FAQs
Do I need a COVID vaccine or vaccination certificate to enter Italy?
No, you don't. As of today, COVID vaccination passports or certificates are not mandatory to enter Italy. Since information may change quickly, we advise you to follow up on the latest Italy travel updates and/or contact your local embassy.
Do I need a negative COVID-19 test result to enter Italy?
COVID test prior to arrival: Pre-departure tests are no longer required.
Do I need to quarantine when I arrive in Italy?
Quarantine requirements: There are no quarantine requirements.
What is the Italy Self-Declaration?
According to the information that the Italian government recently offered, the Italy Self-declaration Form is a new travel requirement that all the foreign citizens must present upon arrival to enter this territory. You should know that depending on the country you are departing from, this information can be a little bit different.
In other words, you might need this document and also a visa if you're not from a visa-exempt country, but you might only require this document if you're from a visa-exempt nation like South Korea.
I'm from South Korea, do I need the Italy Self-Declaration?
Yes, you need this document to enter Italy. This is an obligatory requirement regardless of the country of origin because as we mentioned before, visa-free nations are included.
What do I need to apply?
Please note that with iVisa.com you won't need a long list of requirements, only the following:
Your passport with a copy of the information page.
Your current valid email address.
Your Paypal account or a debit/credit card number to pay for the service.
However, you might need other requirements if you decide to apply for this document in person by going to an Italian embassy. You should also consider that there are other important factors to remember, including that you should confirm you've been tested negative for COVID-19. Also, keep in mind that these countries don't have any limitations to travel to Italy:
EU countries.
Schengen Zone countries. This includes Liechtenstein, Iceland, Norway, and Switzerland.
The United Kingdom.
Other countries like Monaco, Andorra, San Marino, and Vatican City.
But, you should always remember that if you've visited other countries in the last 14 days, then you'll have to complete a quarantine when traveling to Italy, and you'll be able to enter only if it's extremely important.
What are the processing times and prices?
You'll be happy to know that if you apply with iVisa.com, you'll be able to choose one of the following processing options. These options have different prices and processing times according to how fast you require your document:
Standard Processing Alternative: with

24 hours

of waiting and a price of

USD $27.49

.
Rush Processing Alternative: with

4 hours

of waiting this time, and a total price of

USD $48.99

.
Super Rush Processing Alternative: with a total price of

USD $80.99

and

30 minutes

of waiting, so this is the best option if you're in a rush.
How can I apply with iVisa.com?
You won't have to worry about a complicated process because iVisa.com's online form is quite easy and straightforward. You just need to complete the following:
First, fill in the questionnaire with your basic information including name, passport id, and more. Next, choose the processing alternative you prefer.
Second, be careful with the spelling of the information, so review it properly and then continue with the payment.
Third, you just need to attach the documents to your online form and send them when you feel ready.
After that, there's nothing else to do. You just need to wait for your document. The tiresome and burocreatic part is iVisa.com's work, so you don't have to worry about it. You don't need to go to the embassy to complete anything else, so it's a good point to avoid contact and stop the spreading of the COVID-19.
You can also contact iVisa.com's customer service if you have issues while completing the form.
How much time do I need to apply?
As you can see, iVisa.com's application form is simple, so it doesn't require a lot of time. With 20 minutes of your day you're more than ready. As a plus, remember that you can apply from any electronic device of your preference, including cell phones or tablets, as long as they have an Internet connection. Also, you can apply from anywhere, including the comfort of your own house, and you can apply at any time as well.
How can I use this document when I receive it?
There are some aspects you should keep in mind when applying for this document. First of all, you'll receive it via email with a PDF File, so you have to download it. After that, you have to sign it and you must take it with you when traveling to Italy because the Italian authorities will ask for it. Once the document is confirmed, you're ready to get into the country.
Please don't forget to always follow the authorities' regulations, including social distancing and constant hand-washing if necessary.
Do Children need a Self-Declaration too?
Yes, they must apply as well! Every foreign traveler needs this travel document. The Italy Self-Declaration is a mandatory authorization for everyone.
Is it safe to use iVisa.com's service?
Yes, completely. iVisa.com has a reliable service that's been validated by the Italian Government. We work as a tertiary company, but we always offer safe and legal travel requirements. If you want to be sure about our service, then you can always see these reviews.
Where can I find more information about this document?
There's no need to stress if you still have questions in mind about the Italy Self-Declaration online process. If you want to receive extra help with it, then you can contact our customer service or read more information on iVisa.com's page.