It's no secret to anyone that the COVID-19 pandemic changed the way people travel, and therefore, some countries like Italy are demanding that their visitors have a Self-Declaration on hand, regardless of whether they are exempt from visa or not. So, if you have a Norwegian passport, you should read this article to know how to enter Italy during COVID-19 quarantine for Norwegians.
Applying for this document isn't complicated, it doesn't require as much skill, and it's not time-consuming either. But for this, you must have a device with an internet connection, since the process is completely online. The good news is that you can apply with iVisa.com to be ready in less than 20 minutes and just wait the time necessary to receive your Italy Self Declaration in your email.
Keep reading the FAQs below to learn more about it.
Note: Since May 1st, 2022, the Italy Self Declaration Form is no longer necessary to enter the country.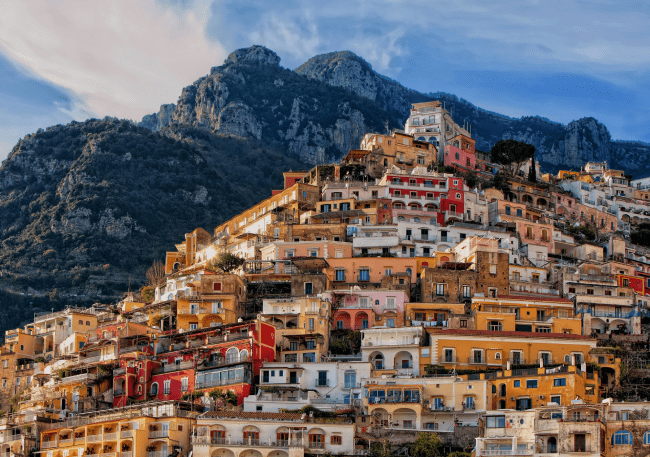 Frequently Asked Questions / FAQs
Do I need a COVID vaccine or vaccination certificate to enter Italy?
No, you don't. As of today, COVID vaccination passports or certificates are not mandatory to enter Italy. Since information may change quickly, we advise you to follow up on the latest Italy travel updates and/or contact your local embassy.
Do I need a negative COVID-19 test result to enter Italy?
COVID test prior to arrival: Pre-departure tests are no longer required.
Do I need to quarantine when I arrive in Italy?
Quarantine requirements: There are no quarantine requirements.
What is an Italy Self-Declaration?
The Italy Self-Declaration is the name of the recent document that the Italia authorities created to allow a valid entry into their territory. This document appeared due to the COVID-19 Pandemic, but it might be still necessary for the future for other events like natural disasters or national emergencies.
This is an important requirement for anyone, including visa-exempt countries like Norway. That's why you should apply for it with your Norwegian passport because you could find issues at the airport if you arrive without it.
What are the documents required to apply?
This document is quite easy to obtain, and if you apply with iVisa.com, it'll be even easier. This company will only ask you the following documents:
Your valid passport with a copy of the information page.
Your email address so they can send you the document quickly and safely.
A Paypal or a debit/credit card to purchase your document since this isn't free.
Just remember that you might consider other important things before applying. While the current pandemic lasts, you must offer proof that you've been tested negative for COVID-19. Also, from now on, the following list of countries won't have restrictions when entering Italy:
EU countries.
Schengen Zone members, including Liechtenstein, Iceland, Norway, and Switzerland.
The United Kingdom.
Monaco, Andorra, San Marino, and Vatican City.
But, what you should consider is that if you've visited other countries in the last 14 days, then you'll have to complete a 14-day quarantine, and you'll probably need to confirm that your purposes in Italy are extremely necessary (work, health emergencies, etc.)
What are the processing times and prices for this document?
When you apply with iVisa.com you have the benefit of choosing one of 3 processing options, each of them with different prices according to how fast you need to get your Italy Self-Declaration. The alternatives are:
Standard Procedure Option: you'll have to wait

24 hours

or basically a day and pay

USD $27.49

, which is why this is the most popular option among travelers.
Rush Procedure Option: this alternative makes you wait only

4 hours

and pay

USD $48.99

, so it's convenient if you need your document faster.
Super Rush Procedure Option: with a price of

USD $80.99

, this is clearly the most expensive alternative, but that's because you receive the Self-Declaration in

30 minutes

.
How do I apply with iVisa.com?
With iVisa.com you don't need to spend too much time with long questionnaires because this company provides you a 3-step method. Contrary to other options, this method has the following effortless steps:
First, you just need to fill in the first questionnaire with personal details and then, choose your favorite processing option.
Second, double-check the spelling and other details so you can proceed with the payment using your credit/debit card or your Paypal.
Third, get ready to upload your documents and attach them to the online form. Once this is done, you can send the application form and wait for your Italy Self-Declaration.
As you can see, this is a straightforward process because iVisa.com works with the tiresome and burocreatic part and the best point of it is that you don't have to go to any embassy, so you won't risk your health with the current pandemic.
Don't forget that you can contact iVisa.com's customer support to get help.
How much time do I need to apply?
With iVisa.com's application form you won't need to spend more than 20 minutes completing it. Note that you can easily apply from any electronic device that makes you comfortable, the only requirement is that you must have a reliable Internet connection, nothing else.
How do I use this document when I'm at the airport?
First of all, remember that you'll obtain this document via email with a PDF file. Once you get your Italy Self-Declaration, you have to print it out and sign it. When the travel date comes, take this document with you and show it to the authorities when they ask you, and that's it! You're ready to enter Italy.
Do I need the Italy Self-Declaration Form if I stay in the transit area?
If you're planning to pass through Italy to travel to another country, then please note that you'll also need the Self-Declaration. Remember that this document is necessary to preserve your health, that's why it's an important requirement for anyone, even for transit passengers.
Is it safe to use iVisa.com?
Yes, iVisa.com has a guaranteed service that also has the authorization of the Italian authorities. Although we work as a third-party company, we continue to provide safe and valid travel documents. In any case, you can read these reviews if you have any questions and feel better with our customers' opinions.
Where can I get more information about this document?
Since this document is recent, you don't have to worry if you still have doubts or questions about the online process. If that's your case, then you can contact our customer service or just keep getting more information on iVisa.com's website.