A trip to Italy could be a life-changing experience. Walk around Rome, where you can visit the Coliseum and transport yourself to the Roman Empire. Also, head to the Tower in Pisa to have that unique photo with the leaning building. These are only a few examples of all the unique experiences you can have in Italy. We know you are ready to travel, and iVisa.com is on your side to help you.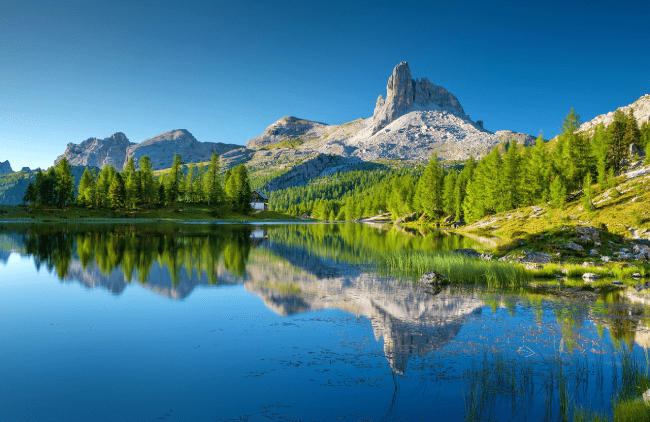 Citizens of Saint Lucia have to apply for an ETIAS to enter Italy. The ETIAS is an application that you can find here. Try iVisa.com and enjoy simple, fast, and reliable services.
Continue your journey with iVisa.com.
Frequently Asked Questions
What is ETIAS?
ETIAS is the abbreviation for European Travel Information and Authorization System. Due to security issues, the European Union decided to establish a new system for incoming visitors to European countries. ETIAS will hopefully be the solution to stop illegal immigration and crime within the European borders.
The process is simple with iVisa.com! Go for your Italy ETIAS!
I'm a citizen of Saint Lucia, should I apply for an Italy ETIAS?
Yes! Citizens of Saint Lucia must get the Italy ETIAS before traveling to Europe. Any country that is exempt from a Schengen visa, such as Saint Lucia, must apply for an ETIAS before entering Italy.
Is the Italy ETIAS valid for other countries?
Citizens of Saint Lucia with the Italy ETIAS can enter the 26 countries in the Schengen zone. If you are unsure about the countries that belong to the Schengen area, then use the iVisa Checker. We will tell you all the travel documents you need for any country you want to visit soon.
What is the validity of the Italy ETIAS?
The Italy ETIAS is valid for a maximum of 3 consecutive years, and travelers can stay up to 90 days in the Schengen zone. Also, citizens of Saint Lucia must know that the ETIAS doesn't limit the number of trips to the Schengen zone.
Italy is ready to welcome you! Head to the application page.
What information is requested?
The application is simple. You only need to provide personal details and data about your plans in Italy.
Gather the next requirements as well:
A passport scan showing your photo and information.
A valid email address to receive the Italy ETIAS safely.
Payment methods, iVisa.com provides a professional service that you can pay with a Paypal account or use a credit/debit card.
Don't hesitate to contact us if you have any questions.
What are the procedure times and fees?
Citizens of Saint Lucia must know that iVisa.com works around speed. According to how fast you want your document, choose the alternative that fits those needs:
Standard processing option when you can wait a regular waiting period.
Rush processing option, in case you need the iVisa.com team to work faster on your Italy ETIAS.
Super Rush processing option, the quickest alternative for your travel documentation.
Traveling to Italy is easier with iVisa.com!
What are the steps to receive the Italy ETIAS?
Answer the questions in the online application with truthful information and pick a processing time (Standard, Rush, or Super Rush).
Check your details and correct any mistakes. Decide how you will pay, whether with a *credit/debit card or a Paypal account**.
Attach any documents required, such as your passport scan.
Are you not sure about anything? Contact our support agents who are ready to help you!
How will I receive the Italy ETIAS?
Easy! Citizens of Saint Lucia will receive an email from iVisa.com with the Italy ETIAS. Travelers must print the document and show it to Italian authorities upon arrival. After a few minutes of verification, you will be free to travel around Italy.
How secure is iVisa.com?
Completely safe! iVisa.com has the right expertise and all the security guidelines to manage your information. We promise you will receive the travel document at the agreed time.
Read our comments section and learn more about iVisa.com excellent services.
How can I find more details?
Get in touch with our customer support agents, who can answer all your questions. Also, you can write to [email protected]
Traveling is a pleasure, and we want you to enjoy Italy soon! Let iVisa.com handle your travel documentation, like the Italy ETIAS.