Citizens of France wanting to visit Ivory Coast under the current circumstances, besides needing an eVisa on their arrival. They should hand-out a COVID-19 PCR negative test result (with a not maximum date of five days from the arrival) and an Ivory Coast Air Declaration to health officials at the access points. Fill out your declaration now.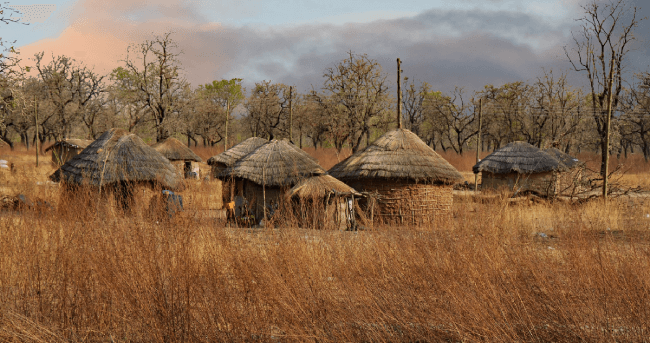 iVisa.com has many years of operating travel documents duties. In this case, our online services can help you to get your Ivorian eVisa and your Health Form. However, for now, we will focus on obtaining your travel questionnaire.
For additional information on the eVisa service, please click here.
How should I proceed to acquire my [Ivory Coast Air Declaration] with iVisa.com?
Go to the Form.
Provide the information requested and upload other documents in case it is required.
Set your processing speed choice,
Submit your data (we will analyze it and notify you if something comes up).
Stand by until you get your document in your email.
Print your declaration.
See How Citizens of France Can Enter Ivory Coast During Coronavirus.
Why is it important to seek my Health Declaration Form in advance?
When you seek your document ahead of time, you will gain important time for other important procedures such as applying for your eVisa, get your PCR COVID-19 at the exact time. Additionally, you will have plenty of security to double-check your information, documents and be ready to travel without any worries.
Get your Health Form now and earn invaluable days and hours to prepare for your trip.
Frequently Asked Questions
What amount of money do I have to pay for iVisa.com services?
Our services are calculated based on the speed, you need your travel document to be ready. When you access them, you save time, you will provide the exact information your document is asking for, and the traveling experience will be delightful. Thanks to our several years of experience dealing with How Citizens of France Can Enter Ivory Coast During Coronavirus and many other cases:
Standard Processing Speed Choice: it costs

USD 24.00

for having your questionnaire in

24 hours

.
Rush Processing Speed Choice: it costs

USD 39.00

for getting your questionnaire in

8 hours

.
Super Rush Processing Speed Choice: it costs

USD 64.00

for obtaining your questionnaire the fastest way possible, in

4 hours

.
How should I do now to access iVisa.com services?
First, Enter all your information in this questionnaire and select your processing choice.
Second, Once you see all your information is corrected, please proceed to choose one of our online available operations Paypal, valid credit, or debit card.
Third, Transfer your clear passport scanned through our secure platform and attach any other document if required.
See How Citizens of France Can Enter Ivory Coast During Coronavirus.
Where can I look for help and more information?
For further help on this affair: How Citizens of France Can Enter Ivory Coast During Coronavirus or while uploading your information into our platform. Please communicate with our customer service team they are online for you at any moment during day and night.
Fill out your application now.
What sort of information do I have to provide to obtain my Ivory Coast Air Declaration?
Our main goal is to serve you in the most efficient way. Thus, we will only require the following information to help you on How Citizens of France Can Enter Ivory Coast During Coronavirus:
A scan of your passport, the main page.
A Valid Email Address, for having a clear communication
Method of Payment, you choose one of our 2 methods available PayPal, credit, or debit card
Is the Ivory Coast Air Declaration available with no charge somewhere else?
No, it is not. The declaration has a USD 4.00 cost as per Ivory Coast Government regulations. This cost is already present on any of our fares. We are ready to help you ease your travel and liberate yourself from these processes including your eVisa to enter the country.
Has iVisa.com enough experience to manage my data?
Yes, we have plenty of experience. In our extensive years of operations, we have achieved many important milestones like having aided thousands of clients and processing millions of travel documents.
Check what they can tell about us.
iVisa.com Recommends!
Did you know within the heart of Abidjan you can find a "Little Manhattan" or a "Little Paris"? Well, this is how it is called the business and administrative heart of the capital city at The Plateau. It is considered an African hub, having the headquarters for several international and local enterprises. It is the place for some important landmarks such as the Museum of Civilizations, the National Library, the Great Mosque of Abidjan, and Saint Paul's Cathedral. The Plateau symbolizes the economic dynamism of the country. This municipality is at the same time an economic, administrative, and political center. It accommodates the ministries, the seat of the Presidency of the Republic, big international banks, and in particular the French ones.
Would you love a tour at the Plateau? Time to begin your form now!