Citizens of Senegal looking to visit Ivory Coast must be tested for COVID-19 in their location country. The PCR negative result must have a maximum of five days limit before the arrival to Ivory Coast and come along with an Ivory Coast Air Declaration. Both documents are compulsory to enter the country.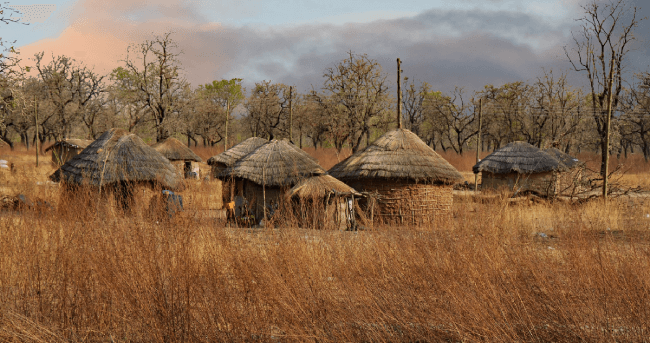 iVisa.com can help you on this particular matter regarding How Citizens of Senegal Can Enter Ivory Coast During Coronavirus, offering you our reliable online application system to get your form efficiently.
Go ahead with your online application.
What are the next steps to secure my Ivory Coast Air Declaration with iVisa.com?
Enter the Application form.
Fill out the data required, please upload your documents (passport, etc).
Choose your favorite processing speed alternative.
Submit your form iVisa.com experts will check it and contact you if it is needed.
Receive your document in your inbox, according to your previous selection.
Print your travel document.
Check How Citizens of Senegal Can Enter Ivory Coast During Coronavirus.
By requesting in advance your form, you will have more time to prioritize other crucial related trip circumstances, for instance: getting a COVID-19 PCR Test and making all the classic arrangements. Furthermore, we will be able to assess carefully your answers, documents, and act with time if a problem comes up.
Frequently Asked Questions
What is the price for iVisa.com services and how much time does it take?
At iVisa.com, we are meticulously investigating COVID-19 travel regulations implemented by national governments, so we can serve you on How Citizens of Senegal Can Enter Ivory Coast During Coronavirus and further cases. For this exact occasion we have these alternatives:
Standard Processing Speed Alternative:

USD 24.00

for your travel form in

24 hours

.
Rush Processing Speed Alternative:

USD 39.00

for your travel document in

8 hours

.
Super Rush Processing Speed Alternative:

USD 64.00

for your travel document as quick as

4 hours

.
Get your travel declaration now.
How should I move on towards getting my travel document with iVisa.com?
First, Complete the Traveler's form and select the alternative of your choice.
Second, Review the data you just filled in and pick with one of our online mechanisms available Paypal, valid credit, or debit card.
Third, upload your scanned passport, plus other demanded paper (if needed), and send your solicitation.
In case you own any concern about How Citizens of Senegal Can Enter Ivory Coast During Coronavirus and/or using our platform, please contact us. Our customer service team will answer you immediately. They are available twenty-four hours, seven days of the week.
What documents are requisite to get my Air Declaration?
The requisites for How Citizens of Senegal Can Enter Ivory Coast During Coronavirus to gain their travel health document are:
Scan of your valid passport, your information should be clear
Valid Email Address, so we can send your ready document and reach you in case we have to.
Method of Payment: we have three, Paypal, debit, or credit card.
Begin your process with us now.
Is this form a free document?
Not at all. Each declaration has a USD 4.00 fixed price settled by the Ivory Coast Authorities. This fixed price is billed on our fares, as well as, our immigration experts services, who will optimize your time, priorities and will ensure there will not be errors on your final document. Get your declaration form.
Are iVisa.com services worthy and truthful?
Of course, they are. Our exceptional results speak by ourselves. For years, we have served our +1000 clientele taking care of millions of travel documents for them. We are compromised regarding your information properly and handing you your visas, declaration, etc on time and at a fair price. If you want to know more about our clients' experiences, please check some of their statements about us.
Let us support you on How Citizens of Senegal Can Enter Ivory Coast During Coronavirus.
iVisa.com Recommends!
If you enjoy exploring trekking trails and sightseeing wild landscapes, visiting the Taï National Park is the perfect fit for your itinerary. The park is home to many native species that can only be found in West Africa like the pygmy rhinoceros and hippos, forest elephants, pangolins, Jentink duikers, and around 24 bird species. It is situated in the Southwest of Ivory Coast and it is considered a natural gemstone, since it is one of the last areas of primary rainforest in West Africa, and owns two UNESCO recognitions for being included in the Biosphere Reserve Network in 1978 and being declared a World Heritage Site in 1982. Its extension goes beyond 3,000km and one of its main attractions relies on the chances to come across eleven primate species, such as the critically endangered western chimpanzees, the Diana monkeys, among many others.
Ready to connect with nature? Start your declaration now.