When people have to apply for a visa, one of their concerns is the application form. If you're familiar with government forms, then you are perfectly aware that they're not the simplest things to go through. They are often filled with ambiguous terms, they ask for information that's sometimes unnecessary, and you have to spend much time answering a lot of questions.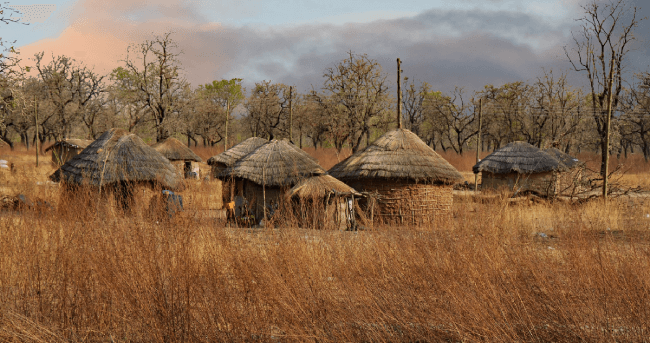 However, if you decide to apply for an Ivory Coast visa with iVisa.com, you won't encounter any of the issues described above.
If you want to learn more about iVisa.com's Ivory Coast visa application, then keep reading the questions you'll find in this article.
Frequently Asked Questions
What's an Ivory Coast eVisa?
The Ivory Coast eVisa is an electronic permit that works similar to a conventional visa since it gives you the authorization to enter the country. The only difference is that the eVisa is obtained through an online application, while the conventional visa is only obtained at the embassy.
Many countries can currently apply for the Ivory Coast eVisa, which makes the Ivory Coast visa application easier since it can make you save the trip to the consulate or embassy.
Keep in mind that this eVisa works with an electronic system so it's essential to have a valid passport when applying.
How can I check if I need the Ivory Coast eVisa?
It's very easy to review this information. To do this, use our visa checker available on this page (you will see it on the side as well). It's easy to locate and easy to use.
Just enter your country of origin and Ivory Coast as the destination country so that you know precisely if you can apply for the Ivory Coast eVisa or not.
What items do I need to complete the Ivory Coast visa application?
Remember that you must first know if you need the Ivory Coast eVisa before completing the Ivory Coast visa application since the eVisa can be easily obtained by completing our online form.
Nevertheless, if you need the eVisa, you still have to get some items. These are:
A valid passport to offer your basic details both in the application and when arriving in the country.
An email to receive the eVisa according to the time you need.
A payment method such as Paypal or credit/debit card to pay for this service since it's not free.
A copy of your data available in the passport.
A professional passport-size photo.
Travel ticket to confirm the return to your country.
Once you have these documents on hand, you can proceed with the application process.
What is the price of the Ivory Coast eVisa?
Price is perhaps the most important thing while completing an Ivory Coast visa application, as each budget is different depending on each traveler. In that case, we offer you not one but 3 options, each with prices that vary according to the processing time.
In short, if you want your document as soon as possible, you will have to pay a little more.
Your options are:
Standard Procedure: It is the basic option, so it will make you wait for only

7 days

, and for this, you will pay

USD 119.00

.
Rush Procedure: It's a bit faster, so it costs

USD 149.00

and you wait for

5 days

.
Super Rush Procedure: It is the fastest of the three, and that's why it costs

USD 184.00

because you only wait for

3 days

.
If you already know what to choose, then it's time to complete your process at this link.
What steps do I have to follow to apply online?
The next thing you should do once you have the items ready and you know your processing time, is to complete the steps of the application. This process only has 3 steps, so it won't be a challenge to complete it calmly:
First, fill out the form that you see on the screen when accessing this link. In this form, you must also choose which processing time you prefer.

Second, carefully review all your information to avoid errors or scary typos. Once you have done this, you can go to the payment platform and pay for the service (you will be able to know the total price before completing this part).

Third, review your information one last time and now upload the necessary documents. From there, it only remains to click on 'submit' to complete the 3-step process without problems.
In any case, it's normal to have doubts about procedures like these, so we invite you to contact us if this is your case. Rest assured that we will be ready to help you.
How much time do I need to complete the Ivory Coast visa application?
Since our application format is very easy to understand, it doesn't take much time to complete it. A maximum of 15 or 20 minutes should be enough.
Remember that we are talking about the Ivory Coast visa application available on iVisa.com, which allows you to obtain the Ivory Coast eVisa.
This process is different from the one you do in the embassies to obtain a formal visa, as these tend to be longer and more complicated.
How long is the Ivory Coast eVisa valid for?
The Ivory Coast e-Visa is valid for 90 days after arrival. Remember that, unlike other visas, the validity of this one starts once you arrive in the country. Another thing you should notice is that it has Multiple Entry.
Can I feel safe when using iVisa.com?
You don't have to worry about the services we offer on iVisa.com. We guarantee security, speed, and efficiency, so you can count on us to process your eVisas on time. That's why we've gotten good reviews that you can see here. If you have any questions, we're always ready to help you through our customer service.
Where can I learn more about the Ivory Coast visa application?
If you still have questions related to the Ivory Coast visa application, we invite you to review this link or contact us directly here.