You may think that Do I need a vaccine to travel to Ivory Coast and also governments have been suggesting people not to travel much at these times. But with proper vaccinations, you can travel safely and make sure you return safely.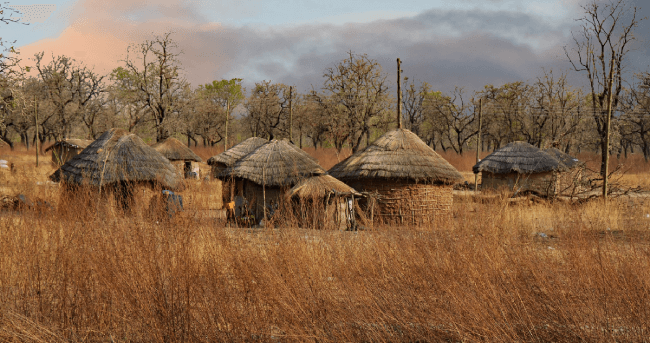 Your journey to Ivory Coast becomes even more enjoyable when you know that it is safe to travel and you have been given proper vaccinations. If you are stressing over, "Do I need a vaccine to travel to Ivory Coast?", you should know, that vaccinations are a must for travelers visiting foreign countries. . You can search for health-related guidelines vaccinations required to visit Ivory Coast. To visit this country you need to be vaccinated for yellow fever, measles, and normal routine vaccines. Visit iVisa.com to get broadened knowledge about vaccinations and get yourself protected against any unwanted diseases.
Apply for your document with us
Go to iVisa.com's page.
Fill out the online form with your private details.
Check all the information you provided to ensure it is 100% correct, and select a processing speed.
Pay for the fees required and add the items necessary to process the request.
Get your eVisa by email!
Frequently Asked Questions
Do I need a vaccine to travel to Ivory Coast?
You probably need a Yellow Fever Vaccine to enter the Ivory Coast, but we recommend you check our home page to verify the information.
What are the set of mandatory documents required to apply for an Ivory Coast Visa?
There are a few documents that you need to have before applying for your Ivory Coast Visa. You should have these documents before applying. Here is the list
Detailed scan of Passport Personal
Ticket of returning
Accommodation proof: Make sure the arrival and departure dates match the stay dates.
Also if you ever encounter the thought of Do I need a vaccine to travel to Ivory Coast, always remember it is for your safety and every country has its instructions.
How do I apply for Ivory Coast Travel Visa?
When you plan to travel to the country you will have to apply for the visa online. When you apply for it, fill in all the details carefully and make the payment. Await the approval of your e-Visa and check-in your mail too. During your arrival to Ivory Coast present it to the country official.
Is this a safe way to ensure that I get my visa timely?
To make an organization work at optimal, customer safety should always be the number one priority and hence, the methods provided here are safe. Without much worry apply for the safest way to get your Ivory Coast visa. You should always check every detail of your visa and be assured of every safety measure possible and any thoughts on Do I need a vaccine to travel to Ivory Coast? can be cleared there.
What is the processing time for an Ivory Coast Visa?
Before you get to know the total price of applying for a visa, always remember it is going to be dependent on the following two things; visa processing and the time type. You will be provided with three different processing options and you can choose the one that fits you. Before applying for a visa no need to worry about- Do I need a vaccine to travel to the Ivory Coast? as it is made mandatory.
Standard Processing time:

7 days

at

USD 119.00

.
Rush Processing time:

5 days

at

USD 149.00

.
Super Rush Processing time:

3 days

at

USD 184.00

.
How long is the visa valid for?
You get 90 days of stay after you arrive on the Ivory Coast. Your validity would not start on the date of insurance. You can enter Ivory Coast multiple times in these 90 days. To get started on your trip and clear questions in your mind like Do I need a vaccine to travel to Ivory Coast? visit our site.
if I travel to Ivory Coast, do I need a vaccination for Yellow fever?
As soon as you land in Ivory Coast, you will have to present proof of yellow fever vaccination which is mandatory to enter inside the Ivory Coast. After clearing the document verification you will be free to leave. You can visit the iVisa.com website where you will be provided more info.
Is there any place I can learn more about the Ivory Coast visa?
It is very important to know every aspect of your Ivory Coast visa so yes; you can learn a great deal about Ivory Coast Visa by visiting our iVisa.com website and learn more about the Ivory Coast visa. Total safety during travel is required to have a memorable journey to Ivory Coast.
iVisa.com suggests
Ivory Coast is said to be a land of rain forests and beautiful metropolises. The fancy restaurants and iconic streets are sure to give you an adventure you don't wanna miss. When you get out of the city you will find the real beauty with eight national parks among which Comoe' is the largest protected area in Africa. The climate here is usually hot and weight with no natural harbors. Ivory Coast is surrounded by Ghana and Liberia on the north.
This country is popular for its beach resorts, rainforests, and French colonial heritage. Abidjan is the largest urban center in the country and is located on the Atlantic coast. Its modern landmarks include La Pyramide, which resembles a ziggurat pyramid, and St. Paul's Cathedral, a structure tied to a giant cross. To the north of the business, the district is Parque Nacional Banco, a jungle reserve with hiking trails.
Get ready for your Ivory Coast adventure by applying for your eVisa with us!