Jamaica, a bliss for beach lovers has reopened its door for everyone. If you have planned to visit Jamaica this year and had to cancel your trip due to Covid-19, start packing your bags as from June 15th, 2020, Jamaica has announced the reopening of its borders. Planning a trip to Jamaica, means filling a C5-Form within 24 hours of your departure. For your comfort, you can take advantage of iVisa.com service and get your approval prior to your travel.
As per the rules of Jamaica C5-Form process during Covid-19, there are some requirements you need to follow in order to get this document and visit this amazing place.
Here are a few FAQs to assist and resolve your queries.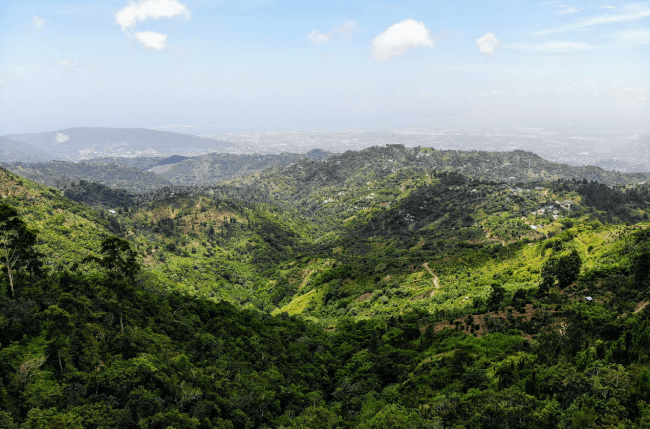 Frequently Asked Questions
What is the need for a C5-Form instituted by the Jamaican government?
The C5-Form is the online version of the Immigration/Customs Declaration. The (C5) Form will allow air passengers to input their information in advance of traveling and all online. Every passenger must fill out a C5 customs form before entering Jamaica and passing through customs.
Do I need a COVID vaccine or vaccination certificate to enter Jamaica?
No, you don't. COVID vaccination passports or certificates are not mandatory to enter Jamaica.
Since information may change quickly, we advise you to follow up on the latest Jamaica travel updates and/or contact your local embassy.
Do I need to take a PCR COVID-19 Test before traveling to Jamaica?
COVID test requirements: There are no testing requirements.
Do I have to quarantine when I get to Jamaica even if my test result is negative?
Quarantine requirements: There are no quarantine requirements.
To enter the island, who must register and obtain approval?
Every national and non-national individual intending to enter the island must register to get approval for their trip. So, if you are planning to visit Jamaica from another country, you must have approved C5-Form no matter if you are a Jamaican citizen or a citizen of another country.
Do Jamaican residents traveling from other countries go through a different approval process?
No, this process applies to everyone who is traveling from another country must register to a C5-Form, and based on their responses, the path will be decided.
In what way and from where I will get approval for my travel to Jamaica?
You can just contact iVisa.com to get their service in an easy and simple way.
Is there any time limit to request the C5-Form before my arrival?
Yes, you must get your approval for your C5-Form within 24 hours of your departure and enter Jamaica without any hassle.
In what time will I obtain the C5-Form?
You will get your response in around ten minutes after you get the receipt of your submission. You can save your time by providing all your details to iVisa.com's application form and get their ultimate service.
Is there any validity of the C5-Form?
Yes, the C5-Form is only valid for entry to Jamaica, you will show it to customs on arrival. Each time you travel to Jamaica you are eligible and required to fill out a new one.
What should I do if I don't get approved prior to my departure?
Getting approval before your travel is mandatory otherwise, you will not be allowed to check-in for the flight.
Which type of information is required to be approved for C5-Form?
It is a kind of Health Declaration Form in which you need to provide information about your possible exposure to Covid-19 and the place you are intended to stay in Jamaica.
Where will this information store and will it be utilized for marketing purposes?
The Jamaican government has an EGov system that is a secure platform where your information will be stored. The only purpose of asking this information is to manage risk assessment of the travelers to Jamaica.
Is it safe to utilize iVisa.com for getting this C5-Form?
When you associate with iVisa.com, you will be guaranteed to get a secure, reliable, and quality service as we have a lot of experienced professionals who are working 24/7 for our customers' convenience. You can clear all your doubts by visiting our page where you will get comments dropped by our valuable clients.
Where should I go to get more information if I have any doubt?
You can contact our customer staff by visiting our page and you can get more info here.