Feel the rhythm of the glorious sunsets, relaxing beaches, colorful culture and breathtaking landscapes on a trip to Jamaica. This helpful guide to Jamaica will give you all the information needed before your arrival to this beautiful Caribbean island, in particular about the Jamaica C5 form.
If you're not sure what the electronic format of the C5 form is and if you need one, iVisa.com is here to give you all the facts. Watch the how-to video further down on this page to learn more, or read through the information to make your trip to Jamaica smooth and fuss-free.
On this page, you'll find information about:
What the Jamaican C5 form is
Who needs to register for the C5 form before entering Jamaica
How long the C5 form registration is valid for
How to apply for a C5 form
What happens after you have your Jamaica C5 form
Vaccination certificate & testing requirements for COVID-19 to enter Qatar
Visas and other entry procedures for Jamaica
Frequently asked questions about the Jamaica C5 form
Whether you're going on a once-in-a-lifetime holiday to Jamaica or are visiting for other purposes, we are here to help with all your travel plans.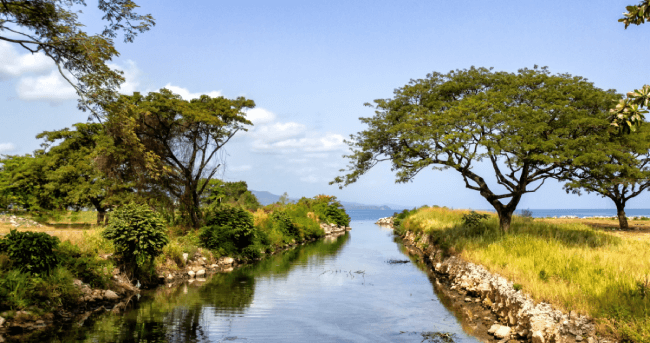 What is the Jamaica C5 form?
The C5 card is the online version of the immigration/customs declaration that all travelers to Jamaica must fill out. Passengers will be able to fill out the C5 form prior to traveling by entering their information online which saves you from filling out the physical form in a rush before arrival. All air passengers must complete a C5 customs form before passing through customs and being asked to show it by a customs officer.
How long can I stay in the country with the C5 form?
More useful information about the Jamaica immigration form (C5 form):
You must fill out the form within 24 hours before your trip starts.
It is a

Single Entry

card.
It is available to all nationalities permitted to enter the country.
Your passport must be valid for the duration of your stay in Jamaica.
Each accompanying passenger is also required to fill out the form, including children or spouses.
It will only take a few minutes of your time to fill out the form online. Please note that the Jamaica immigration form does not replace a visa to enter Jamaica, if you are required to get a visa to enter then you will need to process that application separately.
How to register your C5 form for visiting Jamaica
Before you travel, make sure to fill out the C5 form and provide the required documents. Simply follow the iVisa.com online user registration process and submit the required documents, or watch the video below.
Watch how-to video: How to get your Jamaica C-5 form in five minutes or less!
Documents required to get your Jamaica C5 form
To register for the C5 card, you need to provide the following information and documents:
Personal details such as name and home address
Passport number and country of issue
Travel information such as flight details, length of stay and purpose of visit
Any luggage to declare
Do I need to fill out the C5 form if I'm transiting through Jamaica?
Yes, it doesn't matter if you're visiting or just transiting at the airport, all passengers arriving in Jamaica are required to submit their details in the pre-registration system on the C5 online platform prior to arrival.
How to process the C5 form online with iVisa.com
The C5 form application with iVisa.com is easy and only takes a few minutes to complete. It is required to have a confirmed flight ticket before submitting the form because you will be asked for these details.
Get your Jamaica C5 form pre-travel registration in three easy steps:
First, read all the information carefully and fill out your details. Then, choose the processing time you prefer.
Second, double-check and verify all your information and pay the iVisa.com service fee (see below for fee information).
Third, attach any documents required and click the button to submit the application form.
Read all info carefully and double-check all spelling. If you make a mistake and have already submitted the online form, it may be difficult to change the info.
Once you receive your completed C5 form by email, we advise you to print this and carry both a physical and electronic copy of your C5 form to show to immigration officers on arrival to Jamaica.
Pricing and processing options to obtain your Jamaica C5 form
The form is free of charge, however, iVisa.com does charge a small service fee. The processing time and charges will depend upon the plan chosen by you. The options are:
Standard Processing Time: This option will take

24 hours

to process your medical declaration and the amount charged will be

USD $26.99

.
Rush Processing Time: This option will take around

4 hours

for the declaration to get processed, and the amount charged will be

USD $49.49

.
Super Rush Processing Time: This option will take only

30 minutes

to complete the declaration processing. The amount charged for this is

USD $83.99

.
I'm traveling with children, do they need a C5 form to visit Jamaica?
Yes, each person traveling to Jamaica, including children, will need a properly completed immigration C5 form. You can fill out the form for your child as a parent or legal guardian.
COVID-19 vaccination & testing requirements for Jamaica
Currently, there are no COVID-19 regulations in place to travel to Jamaica. Having a COVID vaccination passport or certificate is not mandatory for travel to Jamaica. There are also no requirements to show a negative PCR-test or antigen test result, but it is highly recommended for international travel.
Since this information is subject to change, you may want to check in with your local embassy on the latest Jamaica travel updates before your trip.
Visas and other requirements for Jamaica
Before booking your flight to the Caribbean, please check if you need a visa or if there are any other requirements or forms needed for entry into Jamaica from your origin country. Depending on where you are from, you may need a visa on top of the C5 form.
You can apply for a visa for Jamaica through the Jamaican embassy in your country of citizenship. At this point we are not able to help you obtain a visa for Jamaica, do not hesitate to contact us in case you have any questions.
Who can I speak to if I have more questions?
If you need any technical assistance, or would like to talk to one of our experts about your application or any travel document to discover Jamaica, you can contact our customer service team 24 hours per day, 7 days a week at [email protected].
We are here to help, so don't hesitate to reach out with all your questions about the procedures required to enter Jamaica!