Jamaica is one of the countries that has reopened its borders to foreign visitors. If you are traveling from those locations that have a high number of Covid-19 cases, there are several other pre-testing requirements along with a Travel Authorization Form that you must complete. You can get all your travel requirements sorted using iVisa.com services. However, when coming from a high-risk location, you just need to have your Polymerase Chain Reaction test done within ten days of your trip to Jamaica. iVisa.com can assist you in finding an approved laboratory in your area to get your PCR test for Covid-19. For a hassle-free trip, you need to upload the PCR test report before your trip. The approval for your travel will be based on this valid PCR test report.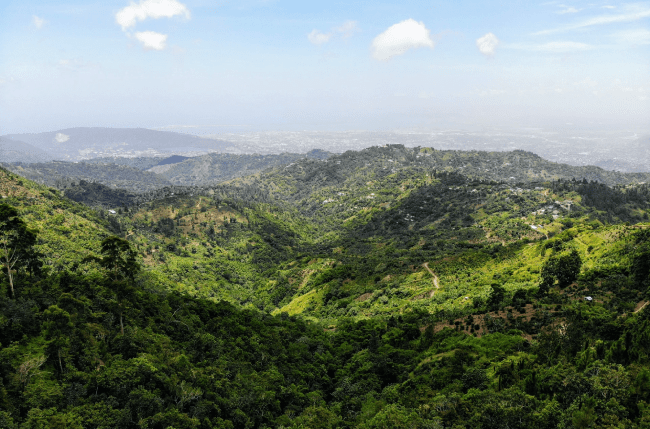 If you have difficulty understanding this information regarding Jamaica pre-testing requirement from high-risk locations, read through these FAQs and you should find the answers to all your queries.
Frequently Asked Questions
Which places are considered to be high-risk locations as per the Jamaican government?
When you submit your Health Declaration Form, the Jamaican government will get to know your departing location. If you are traveling from New York, Florida, Texas, and Arizona where the number of Covid-19 cases is very high as the community transmission has begun in these locations, you are considered as coming from the high-risk location.
Do I need a COVID vaccine or vaccination certificate to enter Jamaica?
No, you don't. COVID vaccination passports or certificates are not mandatory to enter Jamaica. Now if you are a Covid vaccine certificate holder, you won't need to follow a quarantine.
You are considered vaccinated if all doses of a vaccine against SARS-Cov-2 have been administered for at least two weeks before traveling.
Since information may change quickly, we advise you to follow up on the latest Jamaica travel updates and/or contact your local embassy.
Do I have to quarantine when I get to Jamaica even if my test result is negative?
Quarantine requirements: 14 days for home quarantine for unvaccinated/partially vaccinated travelers.

Quarantine exemptions: Fully vaccinated travelers do not have to quarantine.
Which document should I submit before my travel if I am coming from any of these locations?
Traveling from any of these locations, you must get a valid PCR test performed from approved laboratories situated in your location. This is one of the mandatory documents during the Covid-19 pandemic that is required for pre-testing of those individuals traveling from high-risk locations.
Who should submit this PCR test report?
Every national and international visitor traveling from high-risk areas must have their PCR test report ten days before their travel. To get approved for their travel, they must have a valid and latest PCR test report and a Travel Authorization Form.
Will I be approved for my travel to Jamaica if I have a negative PCR test report?
A positive PCR test report will definitely cancel your trip. However, if you have a negative PCR test report, the government officials first will check other requirements as well like your proximity to Covid-19 positive cases and your health status, then you will get approval for your travel accordingly.
When should I upload this report to get approval for my travel?
When planning a trip to Jamaica when coming from a high-risk location, you must upload your valid PCR test report within ten days of your travel date. After getting approval for your travel, you must submit your Health Declaration Form within 72 hours of your departure for Jamaica. You can leave the submission and upload of all these documents to iVisa.com and we will assist you in every step of your travel plan.
Should is it safe to use iVisa.com for travel services?
Getting all your travel requirements done by iVisa.com will be the best decision of your life and you will not regret it. We guarantee you that your experience with our firm will let you enjoy every moment of your vacation without a worry. We offer our services at an affordable rate. Our customers rely on our expert travel assistance for many years and work with us as they find our website simple and safe.
To clear my doubts, where should I go?
If you have any doubts regarding visa or other travel requirements like a Travel Authorization Form, you must visit our page and get more info about other requirements you need to know before your travel.
Traveling to Jamaica in this pandemic situation will be the best decision of your life as Jamaica is the perfect location for vacation for everyone considering its beautiful beaches and lively culture.