The stunning island of Jamaica is a wonderful place to relax and forget your troubles. First, though, you're obliged to consider Do I need a covid test for Jamaica? The answer will be no, as there are no COVID entry restrictions to enter this place. However, you'll need a Health Declaration, which you can easily get from iVisa.com.
Our processing team will use the information you provide to retrieve the correct paperwork so you can sit back and enjoy your journey. Don't give up on your dream beach vacation yet!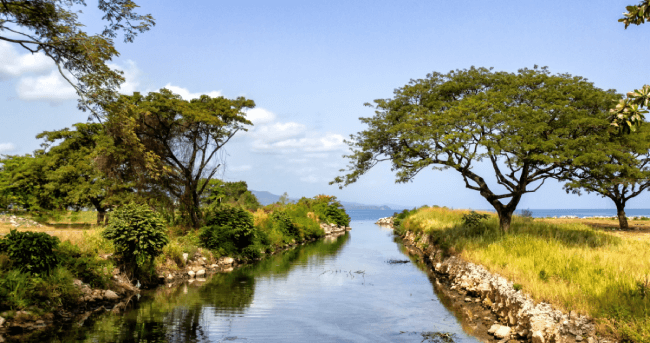 Frequently Asked Questions
Do I need a covid test for Jamaica?
Jamaica is a small island with limited medical resources and is therefore working hard to ensure that visitors can continue to enjoy their stay whilst simultaneously protecting the residents and workers who make so many holidays come to life.
Fortunately, there are no covid test restrictions for Jamaica. All you need to get is the C5-Form!
Do I need a COVID vaccine or vaccination certificate to enter Jamaica?
No, you don't. COVID vaccination passports or certificates are not mandatory to enter Jamaica.Since information may change quickly, we advise you to follow up on the latest Jamaica travel updates and/or contact your local embassy.
Do I need to take a PCR COVID-19 Test before traveling to Jamaica?
COVID test requirements: There are no testing requirements.
Do I have to quarantine when I get to Jamaica even if my test result is negative?
Quarantine requirements: There are no quarantine requirements.
Do I need a long list of documents for my Health Declaration?
As you don't need a covid test for Jamaica, you will only require to fill in a Health Declaration. This is an important part of your arrival, as it helps the authorities to get in touch with you in the event of an outbreak or if someone on your flight starts to feel ill.
iVisa.com offers a user-friendly version to get you off to a running start, and all you'll need is:
Your passport.
Debit/credit cards to pay
An active email address to deliver your C5-Form.
How fast can iVisa.com get me a Jamaican C5-Form?
When you commit to applying with iVisa.com, we commit to delivering your C5-Form in the prescribed amount of time:
Standard processing (

USD $26.99

): The basic package (

24 hours

).
Rush processing (

USD $49.49

): When you need to get a move on (

4 hours

).
Super Rush processing (

USD $83.99

): For people without time to spare (

30 minutes

).
Feeling flustered? Relax! Apply now!
How do I get a C5-Form for Jamaica with iVisa.com?
Your C5-Form process can be pain-free, simple and fast when you apply for it with iVisa.com's user-friendly service. You can see that we've broken it down into three easy steps.
Apply using our intuitive form.
Make sure there are no spelling mistakes or typos then pay iVisa.com's fee.
Upload your passport and any other essential documents.
Do I need a covid test for Jamaica? too? You absolutely don't!
Get your Health Declaration for Jamaica today
Can I rely on iVisa.com to process my Jamaica C5-Form?
When it comes to providing a flawless service with expert oversight, you've come to the right place at iVisa.com. We use top of the range security systems, firewalls and password combinations to ensure that your personal information is safe with us.
Read reviews from previous customers
Where can I find more information like 'Do I need a covid test for Jamaica?'
Take a look at the iVisa.com page to find more interesting articles and news updates like this post about 'Do I need a covid test for Jamaica?'. When you're ready to book your next break, we can guide you through the steps.
iVisa.com recommends
With your negative covid test results and Health Declaration in hand, you're just about ready to set off for Jamaica. For many readers, the best beach vacation is one spent alternating between a sun lounger and the water.
The Caribbean Sea is undoubtedly one of the most beautiful oceans in the world- and you'll be able to see colorful fish and white sand in it's clear vibrancy. From Luminous Lagoon you'll see thousands of shining sea creatures when you dive in under the clear night sky. Jamaica is well known for its reggae musical history, and you'll hear it wherever you go, pulsing from a café, restaurant or speaker on the beach.
Spelunking, hiking, bobsleds and waterfalls are all on the cards for nature-lovers, families and groups of friends. If you're not sure whether Jamaica is for you, we dare you to check it out. You'll love it.