Coronavirus is bringing about a whole set of new challenges in every possible realm; travel being just one. Canadian Citizens who are planning to enter Jamaica during Coronavirus must submit a C5-Form prior to departure. These are measures taken to ensure that you have a smooth and secure trip.
As measures to manage the risk associated with the coronavirus pandemic in their community, Jamaica has recently introduced C5-Form for all people planning to travel to Jamaica. The Jamaican health department requires the C5-Form be issued a maximum of 5 days before arrival in Jamaica. However, there is a quick, easy, and reliable way to get the C5-Form processed online through iVisa.com.
If you're a citizen of Canada, planning to visit Jamaica during the coronavirus pandemic then stay tuned for more details and Keep on reading.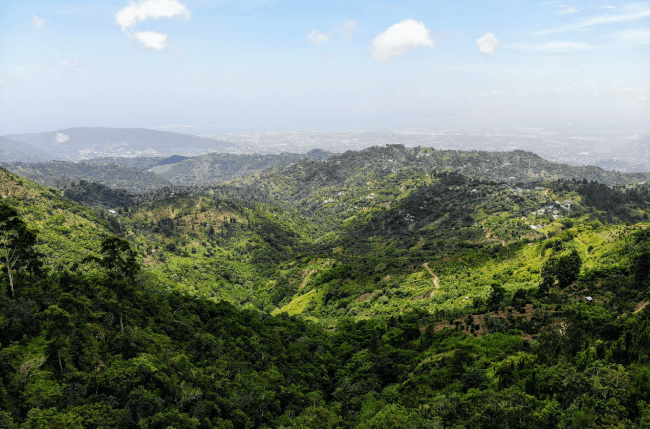 Frequently Asked Questions (FAQs)
WHAT DO CANADIAN CITIZENS NEED TO ENTER JAMAICA DURING THE COVID-19 PANDEMIC?
Canadian citizens must present a valid passport or a government-issued identification with a photograph, along with an official birth certificate. All visitors are required to travel with a return ticket or onward ticket for entry into Jamaica. As of now, all visitors must submit a C5-Form before onboarding.
Do I need a COVID vaccine or vaccination certificate to enter Jamaica?
No, you don't. COVID vaccination passports or certificates are not mandatory to enter Jamaica.Since information may change quickly, we advise you to follow up on the latest Jamaica travel updates and/or contact your local embassy.
Do I need to take a PCR COVID-19 Test before traveling to Jamaica?
COVID test requirements: There are no testing requirements.
Do I have to quarantine when I get to Jamaica even if my test result is negative?
Quarantine requirements: There are no quarantine requirements.
DO CANADIAN CITIZENS NEED A VISA TO ENTER JAMAICA DURING THE COVID-19 PANDEMIC?
For Canadian citizens, there's no need for a visa to enter Jamaica. Citizens of Canada can stay up to 30 days without a business visa and 180 days without a tourist visa. Canadian citizens have visa-free entry into Jamaica. But you need other documents like the C5-Form due to the current conditions and new reforms.
What is a C5-Form?
The C5 card is the online version of the Immigration/Customs Declaration. The (C5) Form will allow air passengers to input their information in advance of traveling and all online. Every passenger must fill out a C5 customs form before entering Jamaica and passing through customs.
HOW CAN CANADIANS GET A C5-FORM ONLINE TO ENTER JAMAICA?
Canadians can apply for the C5-Form online. Just enter the valid information that is required to complete the process online.
Registration and approval are done online and if you're looking for a fast and secure way to do it click here. If you need more guidance then visit iVisa.com.
HOW LONG ARE C5-Form VALID FOR?
The C5 FORM is only valid for entry to Jamaica, you will show it to customs on arrival. Each time you travel to Jamaica you are eligible and required to fill out a new one.
WHAT IS THE ESTIMATED WAIT TIME TO RECEIVE THE C5-FORM?
After you have submitted all the required data soon a response will be generated within 10 minutes.
HOW DOES THE IVISA.com APPLICATION PROCESS WORK TO OBTAIN MY C5-FORM?
iVisa.com is able to process any travel document including this C5-Form document and the good news is that they make it a lot easier and faster. To get your document all you need to do is to follow these three simple steps with iVisa.com. Please check them here:
In the first step, all you have to do is to apply here and then complete the form by answering some questions. Just enter your actual health condition and also you have to choose a time of processing. iVisa.com provides three main options, select the one that suits you the most.

In the second step, you need to inspect carefully the information that you have provided to us. It's very important that you make sure that the information you entered is valid because once you submit the application form you won't be allowed to make any modifications. So please double-check that the information that you entered is correct. In case you need any assistance while answering the questions, please feel free to contact us. We are just a click away and we are available 24/7 just click here and we'll be delighted to guide you. After you completed the form you just need to make the payment online. It's safe and secure, we accept credit and debit cards.

In the third step you need to upload your passport scan and any document required if it's necessary. After you submit your form we will take care of the rest. Once everything is in place we will send you the documents by email. Simple and effective. Then you can make arrangements about the trip, iVisa.com does all the bureaucratic processes.
WHAT ARE THE PRICES AND PROCESSING TIMES?
iVisa.com has three processing times available that vary their prices according to how fast you want your document. Please check here the options.
Standard: the price is low (

USD $26.99

) but the wait time is more (

24 hours

).
Rush: it's faster than standard (

4 hours

) but more expensive (

USD $49.49

).
Super Rush: it's expensive (

USD $83.99

) but the wait time is low (

30 minutes

).
IS IT SECURE TO USE IVISA.com SERVICES?
Definitely, it is very secure to use iVisa.com services, your privacy is our priority. We make sure that you have a smooth and valid experience on iVisa.com. The systems and technology used in iVisa.com are really secure and protected. So your information will be safe with us. We work with strict client confidentiality to make sure that everything is done according to the prescribed standards. For more validity, you can refer to our client comments about us here.
WHERE TO LOOK IF YOU NEED MORE INFORMATION ABOUT THE C5-FORM IN IVISA.com?
If you still have any queries that are unresolved or if you need more information please click here and you will receive the assistance of one of our customer agents by chat. We are at your service 24/7. If you prefer you can also contact us by sending an email to [email protected].
Register an online C5-Form with iVisa.com here.