If you want to visit Jamaica soon, make sure to have the Jamaica C5-Form (previously known as Travel Authorization) before your trip. This essential health document will register your current health state due to the COVID situation in Jamaica. Although it may seem a straightforward process, you could find that the Jamaica C5-Form is not working, leading to unnecessary stress before entering the country.
Luckily, we have gathered the most common errors travelers make when completing the application for this travel document. Working on your own could save you some money. However, you could end up spending countless hours trying to solve why the Jamaica C5-Form is not working. Check the Jamaica C5-Form product page for more information about our simple service.
iVisa.com is all you need for your next trip to Jamaica.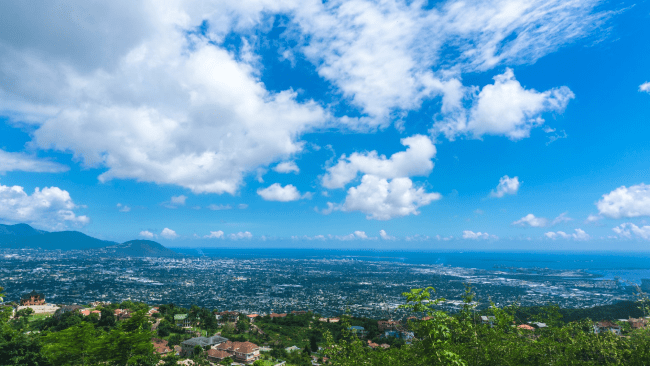 Jamaica Travel Authorization Common Errors and FAQs
Jamaica C5-Form isn't a visa
The Jamaica C5-Form is a health declaration you must carry when entering Jamaica. It's not a visa and doesn't replace one. If your nationality requires a visa, apply for one before your trip. If you have the Jamaica C5-Form and not a visa, you won't be able to board your flight to Jamaica.
If you believe the Jamaica C5-Form is not working, don't worry because iVisa.com is here to save the day. We can help you with a fast procedure for your health document.
Confusion about the validity of the Jamaica C5-Form
Apply for the Jamaica C5-Form within 24 hours before your trip. This health document is only valid for 7 days after issued, which means you must enter Jamaica a maximum of 7 days after you have received the documentation. Also, the travel document allows a Single Entry and a maximum stay of 90 days Per Entry.
The 7-day rule applies to international travelers. If you're a resident of Jamaica, make sure to fill out the online form at least 24 hours before entering the country.
We can support you with any issues you may encounter, such as the Jamaica C5-Form is not working. Our team has all the tools to help you.
You made a mistake on your application or are still waiting for it to be processed
Sometimes, you don't realize you made a mistake on the Jamaica C5-Form application until after submission. Unfortunately, government websites don't have many options for fixing these issues after sending the application. It may be frustrating to know you have spent lots of time and money on a travel document you know is wrong. Also, it could make you believe the Jamaica C5-Form is not working.
Therefore, it's time to trust iVisa.com with any travel requirement. Our platform offers a customer support team that will check your application before it arrives at the Jamaican Immigration services. We're available all day long for any doubts.
You may believe the Jamaica C5-Form is not working. However, we can help you solve any issues about it.
Traveling with minors
The Jamaica C5-Form is mandatory for all travelers, including minors. Make sure to complete the application for the minors in your group and show it to immigration authorities when entering Jamaica.
The Jamaica C5-Form is not working won't happen with iVisa.com. We have the solution for your travel requirement.
What is the process of applying for the Jamaica C5-Form with iVisa.com?
The Jamaica C5-Form is available within our platform, which means you can apply at any moment. Check the requirements for this application:
Valid passport: Your passport should be valid for the whole time you're in Jamaica or have a minimum validity of 6 months after arrival.
A valid email address
A credit or debit card to pay
Forget about problems, such as the Jamaica C5-Form is not working with our help. We have the solution for you.
iVisa.com Recommends
Explore Negril Beach, commonly known as Seven Mile Beach, and one of the most beautiful coastlines in Jamaica. The white sand and turquoise waters will make you want to stay forever. The beach begins at Bloody Bay and ends at Long Bay. Along the way, you can find coconut palms, exclusive resorts, and boutique properties. In addition, you can enjoy water sports, such as snorkeling. Make your way to the Negril Cliffs rising above the coral coast and catch a magnificent view of the sunset. It's easy to find swimmers jumping from the cliffs into the water. It's one of the most popular activities around here. Also, on the cliffs, you can find two luxury hotels, The Caves and The Cliff Hotel.
Continue to Martha Brae, where you can practice rafting. Start at the Martha Brae Rafter's Village, where you can hire a local guide to take you through the picturesque stretch on bamboo rafts. Enjoy the tropical scenery while you buy souvenirs and snacks along the way. Some local guides will even sing reggae songs or share facts about the local flora and fauna.