Are you needing to be inspired to enjoy something monumental? Then no wonder you are looking into the Jamaica Vaccine Requirements. Allow iVisa.com to walk you through it.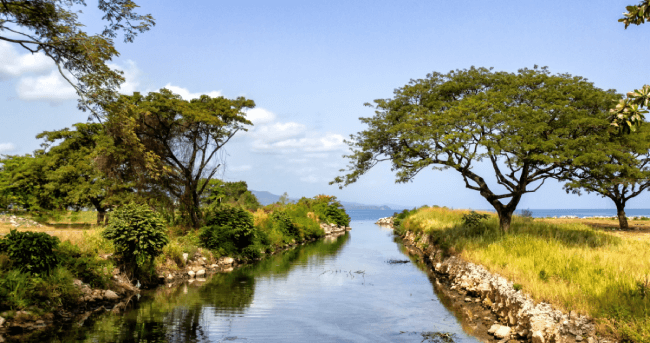 Apply for your documents here
First, go to iVisa.com's page.
Second, fill out the online form and select processing speed.
Third, check all the information you offered to ensure it is 100% correct, and select a processing speed.
Fourth, for your fees and attach the items necessary to process the request.
Five and lastly, wait for your travel document by email!
Frequently Asked Questions
Do I need a vaccine to travel into the country of Jamaica?
At this time you do not need the vaccine to travel into Jamaica. Vaccine distribution is not accessible to everyone right now. Since the vaccine is not able to be provided to everyone Jamaica is not requiring visitors to have it for entry. Make sure to keep checking back on the iVisa.com page for any new updates about the Jamaica entry requirements. We will update these articles as the changes happen.
You will find so much information about travel outside of Jamaica Vaccine Requirements. Enjoy!
Is iVisa.com able to assist me with entry requirements into Jamaica?
Absolutely! This is basically why we are here! Have a good time searching with our Visa Checker tool on the iVisa.com website. You can use it to find out whether you need a tourist e-Visa to enter Jamaica and learn about any additional entry requirements for Jamaica and any other country combination.
iVisa.com will help you apply for your tourist e-Visa using three easy steps:
Complete the application When doing this step make sure to double-check your answers for accuracy. This is important as a mistake will cause you to have to repeat the process.
Select your processing time and pay the fee required using your credit/debit card or PayPal account.
Upload any requested documents then submit. iVisa.com makes it as simple. We can answer more than Jamaica Vaccine Requirementsand are happy to assist you. Lets chat!
What are the processing speeds for document retrieval using iVisa.com?
iVisa.com provides three different processing options for you to get the Jamaica eVisa in the time that you need. The available options to select from are:
Standard processing: Here the processing is completed at a regular pace and includes our most cost efficient rate for receipt.

USD 20.00

-

4 days

.
Rush processing: Choose this processing speed when you need your documents back a bit faster than the standard. It would cost a little bit more than the standard.

USD 35.00

-

3 days

.
Super Rush processing: Do you want to get it back quickly? With Super Rush processing you'll get your document back super quickly!

USD 60.00

-

2 days

.
When we have updated answers to the Jamaica Vaccine Requirements you will be able to find all the information you need here at iVisa.com.
What docs are needed for my iVisa.com application?
When you apply for at Jamaica e-Visa with iVisa.com, you'll only need the following:
Passport, the personal information page (that's the page with your picture and personal info on it)
A credit or debit card to pay the processing fee. We even allow PayPal for processing fees.
An email address, as we will communicate with you electronically after submission.
Will iVisa.com update me when the answers change to the questions you have about Jamaica Vaccine Requirements?
You can trust us to provide the most current information about travel planning no matter where you are going. While we aren't able to alert you to these changes as they happen, we keep our site up to date and wish that you are free to reach out to our team.
The information concerning the Jamaica Vaccine Requirements will change and we will make sure to change with it so that you are always updated!
Is iVisa.com's online platform safe to use?
It is very safe to use iVisa.com's online platform. Safety is very important to us as we are travelers as well who utilize our services! When you are on our website there is no need to be concerned about information safety. You can get verbal confirmation of this by viewing our customer reviews.
I have more questions, how can I connect with iVisa.com?
If you have additional questions then visit our iVisa.com website to read more informative blogs on this topic and many others. You can use the chat feature for instant help with an agent or send us an email.
iVisa.com recommends
British writer, Ian Fleming, is famous for his 007 James Bond character. After designing his dream home, Ian Fleming chose to have it built in Jamaica and named it Goldeneye. This is where he wrote ten of his world-renowned James Bond spy thrillers for 12 years beginning in 1952. Several Bond movies, including Dr. No and Live and Let Die were also filmed near the Goldeneye estate in Jamaica. Interestingly, twelve years after Fleming's passing, Goldeneye was purchased by renowned reggae artist Bob Marley.
This insular Caribbean country has a lush topography of mountains, rain forests, and beaches with reefs. Many of its all-inclusive resorts are clustered in Montego Bay, a British architecture desk, and Negril, known for its diving and snorkeling sites. Jamaica is Famous For Being The Birthplace of Reggae, and Capital Kingston is home to the Bob Marley Museum, Dedicated to the Famous Singer.
We invite you to explore it today! Don't forget to apply for your travel documents on iVisa.com!