Visa Policy for ‌Jamaica
Jamaica visa policy outlines the rules and regulations governing foreign visitors to the country who require a visa. Visas are travel authorizations granted by countries to foreigners in order for them to enter, remain in, or leave their country.
The process of obtaining a visa in Jamaica remains relatively straightforward. It is, therefore, necessary for some non-citizens to have a visa in order to come to Jamaica. There is either an application process or an automatic grant process for this visa.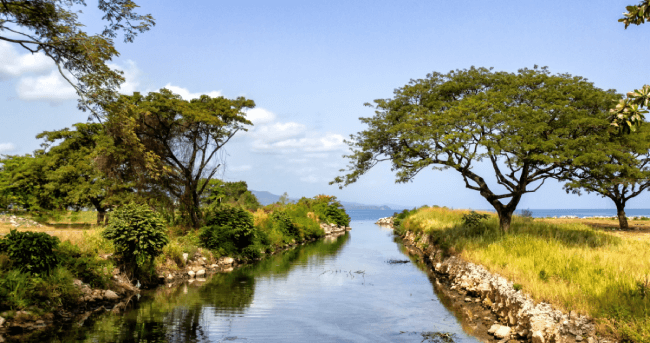 The Jamaican visa requirements for travelers vary from person to person depending on a variety of factors, such as the nationality of the traveler, the intended length of stay, and the purpose of the trip.
According to the Jamaica visa policy, you can obtain a wide array of visas and travel authorizations. If you wish to do business or travel for vacation in Jamaica, you can apply for a visa and travel authorization from over 116 nationalities.
It is important for foreign nationals planning longer stays in Jamaica that include living or working there to obtain the appropriate visas and/or permits from the Jamaica embassy. Visas for Jamaica can only be obtained through an embassy for travelers from all other countries. Visitors to Jamaica are almost always required to obtain a visa prior to their trip. Nevertheless, citizens from more than 76 countries can benefit from this exception. Persons who fit within this group are allowed to reside in Jamaica and are able to apply for a visa. Jamaica's visa policy for visitors and travelers can be found in the following sections.
It should be noted that citizens of the United States of America who possess a permanent residency card (Green Card) do not need visas in order to enter Jamaica.
A valid visa issued by the United States, Canada, the United Kingdom, or a Schengen State is required for countries with visa waivers for 30 days. Additionally, Measles, Rubella, and Polio vaccine proof must be presented.
For persons who are allowed to enter Jamaica without a visa for specific periods for tourism purposes (e.g. 14 days, 30 days, 60 days, 90 days, and 180 days), a visa is required if they need to stay beyond those specified periods. A visa is required if you wish to visit for another purpose - e.g. study, employment, permanent residence. Keep on reading this article for more details about the Jamaica visa policy.
Tourist Visa Policy for Jamaica ‌
For foreigners wishing to visit Jamaica on a tourism basis, Jamaica visa policy offers several options. Travelers are entitled to different options depending on their nationality. Jamaica visa policy allows visa-free for 76 nationalities or is open for tourist visits for 76 other nationalities. Jamaica Visas are valid for multiple entries in Jamaica and are accepted in 116 countries. Jamaica Visa holders are allowed to stay up to three months before the expiration of their visa.
To apply for an online Jamaican visa, foreign nationals will need a passport from an eligible country, an email address, and a payment method. A negative result on the COVID-19 test as well as the applicant's health requirements must also be met.
In the event that a foreign national does not meet the requirements for visa-free entry, they may schedule an appointment with an embassy to present their case for a Jamaica tourist embassy visa.
Jamaica's embassy is the only place where tourists may obtain tourist visas for all other nations. The embassy in Kingston will grant a long-term visa to visitors from any country wishing to remain in Jamaica for a longer period of time. Please see the following table for details regarding Jamaica tourist visas for each nationality.
Whether or not you need a visa to enter Jamaica, you must meet these requirements: Make sure the purpose of your Jamaica trip is both plausible and comprehensible. The validity of your passport beyond your stay in Jamaica should be at least 6 months. Your living and travel costs must be paid for by yourself. It is imperative that you hold a confirmed return flight to Jamaica to prove that you are prepared to depart before the stay duration ends. Security or public order cannot be threatened by you.
Jamaica Visa
A Jamaica Entry visa can be applied for when you make your temporary trip to Jamaica. This type of visa can be obtained for a variety of reasons, such as tourism, visiting family or friends, business trips, short-term education, short-term work, and other non-permanent nuances. Tourists are generally allowed to stay as visitors either for two (2) weeks or for six (6) months. A request for an extension beyond six months must be made to the Ministry of National Security. Abolition Agreements have been concluded between Jamaica and a number of countries, and where there are reciprocal arrangements, which govern the conditions under which the respective national(s) may enter the other country before arrival.
For a Jamaica Entry visa, you will need to apply in a Jamaican or British consulate or embassy based on where you reside. You need to apply at the closest embassy or consulate to your location if none of them are in your country.
Those who wish to visit Jamaica for business or pleasure may obtain a Jamaica visa as long as their nationality qualifies for one.
There is no restriction on the number of countries from which Jamaica visa applications can be submitted. Holders of Jamaican visas can visit Jamaica for tourism or business. After the visa is issued, you will be able to travel to Jamaica for 12 months. The visitor is limited to staying in the country for no more than three months on any one trip.
You have to fill out an online application form for a Jamaica visa, which is simple and straightforward. Most applicants can complete the application within a few minutes. Candidates must fill out a form that requires a few basic details about themselves. A passport number, and email address, and personal information like name, birthday, and passport information are included. In addition, the form asks some health and security questions. Follow the Jamaica visa policy for more updates on travel regulations.
Visas can only be successfully issued if the required documents are submitted and the requirements are met. The following list shows countries that may require a visa for entry into Jamaica.
Afghanistan
Algeria
Angola
Bahrain
Benin
Bhutan
Burkina Faso
Burundi
Cambodia
Cameroon
Cape Verde
Central African Republic
Chad
Comoros
Congo Republic
DR Congo
Cote d'Ivoire (Ivory Coast)
Cuba
Djibouti
Dominican Republic
Egypt
Equatorial Guinea
Eritrea
Ethiopia
Gabon
Guinea
Guinea-Bissau
Haiti
Honduras
Indonesia
Iran
Iraq
Jordan
Kuwait
Laos
Lebanon
Liberia
Libya
Macao
Madagascar
Mali
Marshall Islands
Mauritania
Micronesia
Mongolia
Morocco
Myanmar
Nepal
Nicaragua
Niger
Nigeria
North Korea (DPRK)
Oman
Pakistan
Palau
Palestine
Philippines
Qatar
Rwanda
Sao Tome and Principe
Saudi Arabia
Senegal
Somalia
South Sudan
Sri Lanka
Sudan
Syria
Thailand
Timor-Leste (East Timor)
Togo
Tunisia
United Arab Emirates
Holy See (Vatican)
Vietnam
Yemen
Zimbabwe
Learn more about the Jamaica visa policy
Jamaica Visa on Arrival
Visas on arrival are also available to some visitors to Jamaica. There are two ways to obtain a Jamaican visa for nationals of this visa type:
Applying for a visa in Jamaica embassies/consulates
Getting a Jamaica visa on arrival
Immigration officers at the port of entry in Jamaica are responsible for making decisions regarding admission and duration of stay. No visa is required regardless of whether the entry is conditional on having one. There are borders in Montego Bay, Ocho Rios, Falmouth, and Port Antonio where you can obtain a Jamaican visa on arrival. Also, upon arrival, Taiwanese citizens with an Affidavit of Identity can receive a visa. Taiwanese passports are not recognized by Jamaica.
At the ports of Montego Bay, Ocho Rios, Falmouth, Port Antonio, and Kingston, you can obtain a Jamaica visa on arrival. Here is a list of countries that can apply for Jamaican visas upon arrival.
Albania
Andorra
Azerbaijan
Belarus
Bosnia and Herzegovina
Bulgaria
Cayman Islands
Croatia
Estonia
Georgia
Kazakhstan
Kosovo
Kyrgyzstan
Latvia
Lithuania
Moldova
Montenegro
North Macedonia
Romania
Serbia
Slovenia
Tajikistan
Turkmenistan
Uzbekistan
Other Visa Information for Jamaica ‌
If your passport or other travel documents are stamped by Jamaican authorities with the "Unconditional Landing" stamp, you don't need a visa.