Covid-19 is ruling the world and its time to show how implementing a few sanitation protocols can change it. This is the method the Jamaican government is applying since it has re-opened its border for tourists. If you are planning to visit Jamaica, the first thing that you must have is a C5-Form. You can get this form by applying for it online or through iVisa.com to save your time and effort and we will get everything on time. Several sanitation protocols are also planned by the Jamaican government to ensure the health and safety of travelers and their employees. You must follow these sanitation protocols when in Jamaica. These Jamaica tourism sanitation protocols during Covid-19 will assist the Jamaican government to manage the risk of Covid-19 transmission.
Wish to learn more about these sanitation protocols, here is a list of a few frequently asked questions: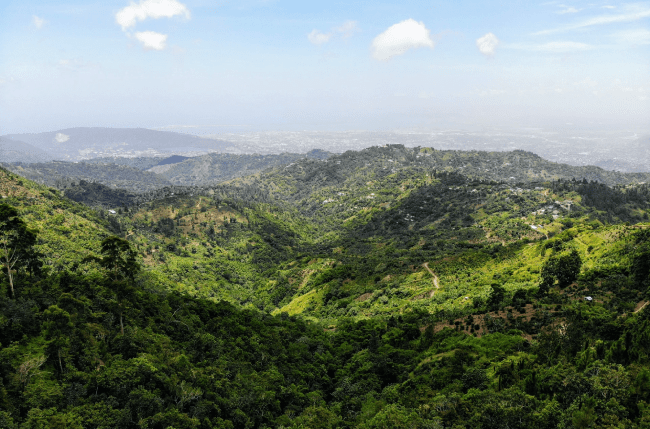 Frequently Asked Questions
Do I need a COVID vaccine or vaccination certificate to enter Jamaica?
No, you don't. COVID vaccination passports or certificates are not mandatory to enter Jamaica. Since information may change quickly, we advise you to follow up on the latest Jamaica travel updates and/or contact your local embassy.
Do I need to take a PCR COVID-19 Test before traveling to Jamaica?
COVID test requirements: There are no testing requirements.
Do I have to quarantine when I get to Jamaica even if my test result is negative?
Quarantine requirements: There are no quarantine requirements.
Who should follow these sanitation protocols planned by the Jamaican government?
If you get your approved C5-Form and have started packing your bags, then, these sanitation protocols are for you. Along with you, every single tourist entering Jamaica, and every workplace must follow these protocols to assure everyone's safety.
What are sanitation protocols for tourists entering Jamaica?
During your stay in Jamaica, you must follow certain sanitation protocols. According to these sanitation protocols, you have to wear N95 masks all the time while spending your time in public areas. You have to bring your own disposable drinking water bottle. You must utilize sanitizers before using bathrooms, entering restaurants, or hotels. You must not use cash for any purpose. You must greet people without touching them.
What are sanitation protocols for hotels to follow?
After submitting the C5-Form, you will contact a hotel of your choice. According to the sanitation protocols, every hotel should also follow these protocols to manage the risk assessment. Your hotel must have sanitizer stations installed at the main entrance, before lifts, rooms, or any other public areas. Your hotel should also use digital keys for rooms. Every seat and table must be sanitized after every guest's usage. Hotels are also requested to use automatic doors or they must open the door all the time. Your hotel will provide single-use paper towels and napkins that must be disposed of after use.
What sanitation protocols will be followed by every employee?
As per these protocols, every employee must wear a face shield and N95 masks all the time at work. They must wear a fresh uniform each day. Housekeeping employees should disinfect all the touch screen items in the room. Also, the face masks, gloves and, aprons worn by the employees must be single-use only. They must sanitize all the stairways, handles, and other common items throughout the day. They must not enter the room to drop off the luggage and must sanitize all luggage.
Is traveling with iVisa.com a safe option?
iVisa.com is a well-known firm for providing visa services and our valuable customers have been associated with us for many years. Our customers find our services reliable, easy, safe, and trustworthy. When you plan with our company, you will be guaranteed to get your visa and other travel requirements like a C5-Form in minimal possible time. You will also find our services great value for money as it will save your time and effort that you can utilize in planning for your vacation.
What should I do to clear my doubts?
Clearing all your doubts is the main purpose of our customer care executives and you can contact them by visiting our page. You can learn more info about our company and its amazing services by visiting our website.
Get your C5-Form and follow these sanitation protocols to enjoy your trip to Jamaica and make wonderful memories that will last forever.