It's important to have a vacation and visiting a beautiful country like Jamaica is one of the best approaches to calm your soul. On June 15th, 2020, Jamaica re-opened its borders for travelers from other countries. However, you have to fill and submit a Travel Authorization Form within seventy-two hours of your departure for Jamaica. If you wish to save your time for packing your bags and planning for your vacation, you can contact iVisa.com and we will get your Health Declaration Form ready before your travel. Several other preventive measures are also announced by the Jamaican government to manage the pandemic and keep its residents and tourists safe. One of those preventive measures is Jamaica stay in zone measure during COVID-19.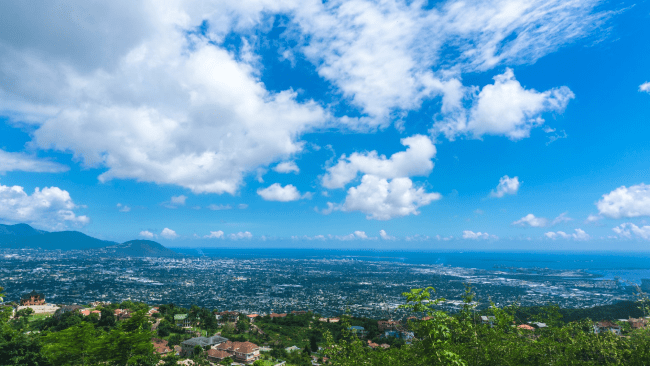 Here is a list of a few frequently asked questions that will help you to understand more about Stay in zone measure during Covid-19:
Frequently Asked Questions
What is Stay in zone measure?
Submitting your Travel Authorization Form will let the government of Jamaica know whether you are from a high-risk zone. Stay in zone measure is announced by the government of Jamaica for all the tourists who are traveling from other countries for vacation. This means every tourist will have to stay within the Resilient Corridor decided by the government.
Do I need a COVID vaccine or vaccination certificate to enter Jamaica?
No, you don't. COVID vaccination passports or certificates are not mandatory to enter Jamaica. Now if you are a Covid vaccine certificate holder, you won't need to follow a quarantine.
You are considered vaccinated if all doses of a vaccine against SARS-Cov-2 have been administered for at least two weeks before traveling.
Since information may change quickly, we advise you to follow up on the latest Jamaica travel updates and/or contact your local embassy.
Do I have to quarantine when I get to Jamaica even if my test result is negative?
Quarantine requirements: 14 days for home quarantine for unvaccinated/partially vaccinated travelers.

Quarantine exemptions: Fully vaccinated travelers do not have to quarantine.
What is the meaning of Resilient Corridor?
To manage the risk of Covid-19 transmission, the industry in Jamaica will be opening in phases. In the first phase, the Jamaican government has opened a Resilient Corridor from Negril along the north coast to Portland. The second Resilient Corridor will open for business travelers and it will be the Kingston Business District.
What will happen if I am considered as high-risk?
If you are traveling to Jamaica from any country that is classified as high-risk for Covid-19 transmission on the basis of the classification made by the World Health Organization or you are showing Covid-19 symptoms or have been exposed to someone with Covid-19 symptoms, you will be considered as high-risk. The government will get this information from your Health Declaration Form. Then, you will have to give your sample for Covid-19 testing.
What if I am not from high-risk areas?
Whether you are from a high-risk area or not, you still have to stay in the Corridor designated for a stay in zone measure.
Where can I stay during Stay in zone measure?
Several accommodation facilities including private homes that are located on the beachside of the key street from Negril to Portland will provide accommodation to tourists during their vacation. Also, accommodation facilities in the Kingston Business District will accept guests as per this stay in zone measure. Every accommodation facility that is allowed to accept guests must have a Covid-19 Compliant Certificate.
Where can I find the list of accommodation facilities approved by the Jamaican government?
You will get the list of accommodation facilities that are approved for the stay in zone measure on the page of Travel Authorization on www.visitjamaica.com or you can leave all your worries to iVisa.com service and we will let you know the best hotels or resorts where you can stay in Jamaica.
How safe is iVisa.com Service?
Getting iVisa.com service for all your visa requirements is 100% safe and secure. We have a huge customer base who are using our services for many years and rely on us for all their visa requirements.
Where will I get more information in case of any doubts?
All your doubts will be cleared when you visit our page and to get more info, you can check our clients' comments.