Japan is now open for tourism, and it's a great time to plan a trip! If you're worried about how to get a Japanese tourist visa from the Philippines, do not fear, we can answer your questions.
From the vibrant energy of Osaka and the traditional culture of Kyoto to the modern wonders of Tokyo, Japan draws tourists from all over the world. Citizens of 68 countries can travel to Japan without a visa.
Unfortunately, the Philippines is not on the visa-free list and Filipino passport holders require a Japanese tourist visa to enter the country. Here is everything you need to know about obtaining a Japanese visa from the Philippines.
If you are not a citizen of the Philippines, use our visa checker tool to see if you require a visa to enter Japan.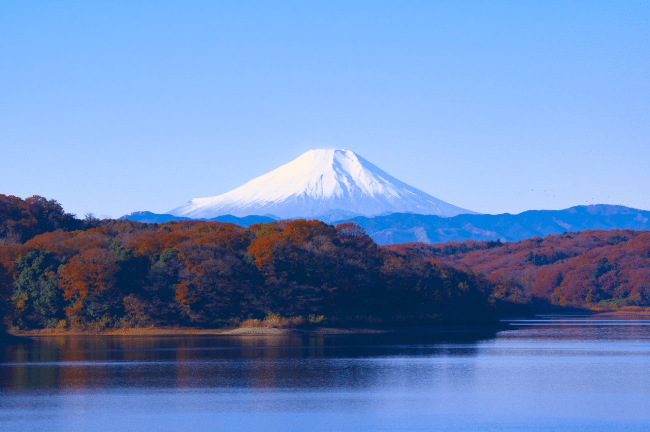 What is a Japan Tourist Visa?
The Japan Tourist Visa is a document allowing foreigners to visit the country for tourism purposes. The short-term visa is used for visitors who intend to sightsee, visit friends, or attend conferences or take short courses.
Japan entry requirements for Filipino citizens
All Filipino nationals traveling to Japan will need to apply for a Japan visa as stated previously. You may also require vaccine certificates or a health declaration; however, these requirements tend to change, and we advise checking with your airline before your trip.
Types of Japan Visa and Visa Validity
There are two categories to the Japan Tourist Visa:
Single-entry tourist visa is normally valid for a single-entry stay of up to 30 days. The visa is valid for three months from the issuance of your Japan tourist visa. Filipino travelers planning to go to Japan after the three-month mark will be required to apply for a new visa.

Multiple-entry tourist visa is valid for 1 to 5 years and allows for stays of up to 90 days per visit.
If you are traveling for reasons other than tourism, you must apply for a different visa. Some Japan visa types you can apply for are:
Multiple Entry Visa for Business, and Cultural or Intellectual Figures

Multiple Entry Visa for other Short-Term Stays

A JFC visa for Filipino parents of Japanese-Filipino children traveling to Japan with their child/children.
How to obtain a Japan Tourist Visa as a Filipino Citizen?
Those applying through iVisa for a Japan Tourist Visa avoid visiting the embassy to submit your documents and will only need to do so if you require an interview at the Japanese Embassy or Consulate.
iVisa's application process for this visa ensures you have professional assistance at every step to help you successfully secure your visa, as the visa application process differs from person to person and can be confusing.
We aim to make the process simple and stress-free. To apply with iVisa, you only need to follow four simple steps:
Fill out the iVisa visa application form with your general and travel details.

Check your information is correct and pay the visa application fee.

Upload any supporting documents needed.

Receive the confirmation email with further instructions for your application process and your interview, if needed and, the rest of the required documents.
Don't forget that you will have an expert by your side to guide you!
Please note that the process to enter Japan does not end with your visa, and at the Japanese airport, the Immigration Officer will check your visa and the reasons for your visit.
After that, they will give you a Landing Permit, which will replace your Tourist Visa during your stay in Japan because your visa will become invalid. The landing permit is stamped into your passport, and you will be required to keep your passport with you during your trip.
Required Documents to apply for a Japan Visa as a Filipino Citizen
To apply for a Japan visa, iVisa requires certain documents. They are:
A valid passport that will be valid for at least six months.

Passport photo

Financial documents that prove you can support your trip for the duration of your stay. These can be bank deposits, statements, or other evidence of funds or assets.

Travel itinerary showing your planned tourism activities in Japan.

PSA birth certificate is required for minors and must be issued within the last year from PSA Main Office or Serbilis Outlet Center (Nationwide).

PSA marriage certificate is only necessary if you are married. It must have been issued within the last year from PSA Main Office or Serbilis Outlet Center (Nationwide). Travelers are no longer required to register their applications in the Entrants, Returns, and Follow-up Systems (ERFS), which was a system travelers used to obtain an ERFS certificate before applying for a visa to visit Japan. Without this certificate, travelers couldn't prove they were eligible for a visa and, consequently, would not be able to enter Japan.
Applying through iVisa ensures you have the guidance of an expert and a manual guide to help you make an error-free application and submit all the correct documentation to obtain your visa successfully.
Cost and processing time of a Japan Tourist Visa as a Filipino Citizen
The application process for the Japan Tourist Visa can take months and be time-consuming. The Japanese embassy or consulate-general of Japan takes about a week to examine your application, but this can take longer if you need to submit extra documents.
The process could also take longer if there is a need to make inquiries to the Ministry of Foreign Affairs in Tokyo. iVisa understands and values how precious time is; thus, we work hard to ensure you will take much less time to get your visa when applying through us. Currently, we offer the following:
Standard processing which takes

30 days

and costs

USD $149.99
This includes the USD 21 government fee on visa applications and the iVisa processing fee.
Travel Restrictions Entering Japan from the Philippines
Aside from visa requirements, there are some other travel requirements to consider before planning your Japan trip from the Philippines.
Luckily, the Philippines is in Japan's Blue category and no longer requires a pre-departure Covid-19 test if you have a valid vaccination certificate with all three doses of a Japan-approved Covid-19 vaccine.
Approved Covid-19 vaccines are:
COMIRNATY / Pfizer

Spikevax intramuscular Injection / Moderna

Vaxzevria intramuscular Injection / AstraZeneca

JCOVDEN intramuscular injection/Janssen (In the case of primary series, one dose is considered equivalent to two)

COVAXIN/Bharat Biotech

Nuvaxovid intramuscular Injection / Novavax

Covishield (manufactured by the Serum Institute of India) and COVOVAX are treated as identical to Vaxzevria intramuscular injection/AstraZeneca and Nuvaxovid intramuscular injection/Novavax
Unvaccinated travelers must obtain a negative Covid-19 test within 72 hours before their departure to Japan.
Where Can I Find More Information?
If you still have questions or are wondering what other documents you need, use our visa checker tool or contact our 24/7 customer service team for further assistance.