If you are ready to travel to Jordan, the first thing you should ask yourself today in the COVID-19 context is: Do I need a vaccine to travel to Jordan?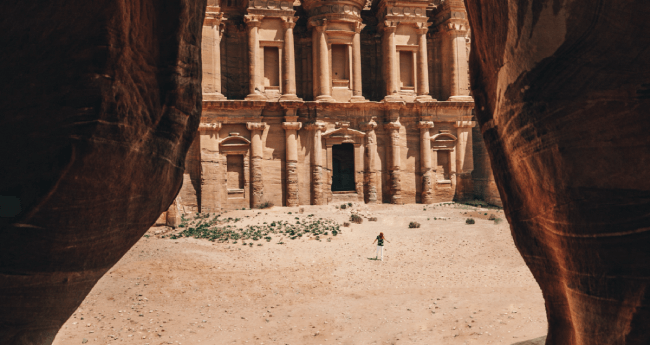 The answer is no and yes. Currently, Jordan does not require tourists to be vaccinated against COVID-19, but it does recommend that tourists are vaccinated against other diseases before traveling.
However, Jordan does ask travelers for a Jordan Pass when traveling to the country.
If you are interested in visiting Jordan and need more help, you will find more answers to questions such as: Do I need a vaccine to travel to Jordan and others in our FAQs.
Frequently Asked Questions
Do I need a vaccine to travel to Jordan?
Jordan does not oblige its visitors to get vaccinated against Covid-19 nor is it essential for travel. But it is still advisable to have been vaccinated according to availability in your country and your age group. On the other hand, Jordan also recommends that tourists are vaccinated against hepatitis A, hepatitis B, typhoid, yellow fever, rabies, anthrax, and polio. The Yellow Fever vaccine is required if you are traveling from an at-risk country. Our experts are constantly updating information so that there are no queries such as: Do I need a vaccine to travel to Jordan?
Do I need a PCR test to travel to Jordan?
Travelers must have a negative PCR test result taken within 72 hours before traveling, this is mandatory for travelers older than 5 years old. Also, it's mandatory to take a PCR test upon arrival. The "green list" of countries the residents of which can enter Jordan is updated every 14 days. So if you have any more questions,contact our experts
Do I need to quarantine in Jordan?
There are no quarantine requirements.
What is a Jordan Pass?
The Jordan Pass is a tourist pass that allows you to gain free entry to over 36 attractions in Jordan, including 3 consecutive visit days to Petra. It is valid for use within 1 year after the date of issue. iVisa.com can help you to acquire this pass, you can trust us with your trip! If you have more questions like: Do I need a vaccine to travel to Jordan? Continue reading our FAQs
What does iVisa.com need from me to get my Health Declaration?
A valid passport, with a validity of 6 months.
Current email address.
Payment, a credit or debit card.
What are the processing times and prices?
There are 3 options:
Standard Processing Option: Pay

USD 158.00

to get your document in

3 days

Rush Processing Option: Pay

USD 178.00

to obtain your document in

2 days

Super Rush Processing Option: Pay

USD 198.00

to receive your document in

24 hours
How can I apply for my Jordan Pass?
1: Complete the application form and select a processing time.
2: Review all your information and proceed with the payment.
3: Scan the required documents and submit!
Can iVisa.com be trusted with my information?
Of course! We have been in the market for years with thousands of clients satisfied with our services. You can always count on iVisa.com
What to do if I have more questions?
If you have any more questions like: Do I need a vaccine to travel to Jordan? You can contact our customer service team by chat, they are available 24/7
iVisa.com Recommends
Jordan is a country well known for its religious heritage and tourism. This experience is a story of a bridge between sea and desert, Old and New Testaments. Jordan, a designated place of refuge, is the only area in the Holy Land where you can walk around in tours while listening to stories about Abraham Lot, Moses, Job, David, Ruth, Elijah, John the Baptist, Apostle Paul, and even Jesus. Jordan is home to some places that mark in history as emblematic for many religious travelers, like Mount Nebo, where Moses admire the Land he could not enter; Bethany Beyond the Jordan, where Jesus was baptized; Lot's Cave, where Lot refuge after the destruction of Sodom and Gomorrah; and much more to see. If you want to immerse yourself in the stories of the Bible and live it in real life, Jordan is the destination for you. Walk the same steps that many Prophets walk by, you will feel the energy of the ancestors in every corner. Book a trip now and start your journey, you can visit with your family or friends!