Kazakhstan is a popular destination for travelers from all over the world, including from Bangladesh. The country's large lakes, expansive mountain ranges, and vast plains are great for those looking to explore Kazakhstan's great outdoors. Ready to go? Continue reading to find out how to apply for a Kazakhstan Visa from Bangladesh.
Before you can hop on a plane and enjoy all that this country has to offer, you'll need to get a Kazakhstan Visa as a Bangladeshi national. This tourist visa is a travel authorization you can get quickly and easily, by completing an online visa application.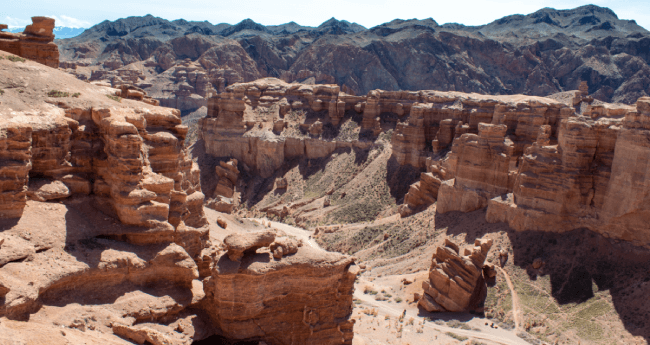 In this article, we'll tell you all you need to know about the Kazakhstan visa application, how to complete it, and the documents you need as a Bangladeshi citizen. Get ready to enjoy the diverse range of sites that Kazakhstan has to offer.
Everything you need to know about the Kazakhstan Visa for Bangladeshi nationals
The Kazakhstan Tourist Visa is an electronic travel authorization you can use to visit Kazakhstan for tourism or business purposes. It will allow you a stay long enough to explore the magnificent sights the country has to offer.
You can complete the visa application form fully online from Bangladesh, and you will receive your electronic visa (e-Visa) via email without needing to visit a Kazakhstan embassy. The tourist and business visa is valid for 90 days.
This is not a work visa. If you need a Kazakhstan student visa or work visa, we advise you to contact your nearest embassy or visa application center.
Simply follow these three simple steps to apply:
Step one - Application: Fill out the visa form with your personal information and passport details.

Step two - Confirmation: We will ask you to double-check the information entered in the application form before proceeding to the next step. The most common mistakes are misspellings in names and last names, and errors in passport numbers and dates of birth.

Step three - Payment: After you make sure your application form is correct, you will be asked to upload your supporting documents and pay the visa fee.
Make sure you have your supporting documents, like your passport and your invitation letter on hand before starting your application to avoid making any mistakes in the process. Any discrepancies between your application form and supporting documents are reason enough for your tourist visa to be rejected.
After we receive your application, one of our visa experts will carefully review it to make sure the information is correct before processing it.
Once your entry visa is ready, you will receive it via email in PDF format. We recommend that you print it, so you can present it along with your hotel reservation to the visa officer upon arrival in Kazakhstan.
What are the processing times and fees for the Kazakhstan Tourist Visa?
We have different prices for the Kazakhstan Visa application. These are the three options:
Standard Processing Time: This option takes

7 Business Days

for a fee of

USD $122.99

.
Rush Processing Time: You'll get your visa in just

6 Business Days

for a fee of

USD $174.99

.
Super Rush Processing Time: Your visa will be processed in only

5 Business Days

for a fee of

USD $232.99

.
All our prices for the Kazakhstan Tourist Visa include the government visa fee.
Are there any COVID-19 requirements I should know about to enter Kazakhstan?
COVID-19 requirements like a negative PCR test or proof of vaccination are no longer required to enter Kazakhstan as a Bangladesh national. These requirements were revoked in June 2022. However, as the requirements might change unexpectedly, we advise keeping a close eye on any updates that might occur on the government website of Kazakhstan.
Where can I find more information?
Connect with our customer care agents via online chat or [email protected], who are available 24/7 for any inquiries you have about the Kazakhstan Visa or other travel documents you may need.