Interested in visiting the Republic of Kazakhstan as a Canadian citizen? With iVisa, you can easily discover this destination full of natural and cultural landmarks. Find out which travel documents you need before boarding a flight from Canada to Kazakhstan in this article.
Much like Canada, Kazakhstan boasts amazing landscapes and some of the best hiking in the world. Worth a visit, don't you think? However, make sure you'll obtain the correct travel documents, such as the Kazakhstan Visa and Health Entry Pass before you book your flight.
Learn more about Kazakhstan visa application requirements for Canadian passport holders, other necessary travel documents, and COVID-19 restrictions, below.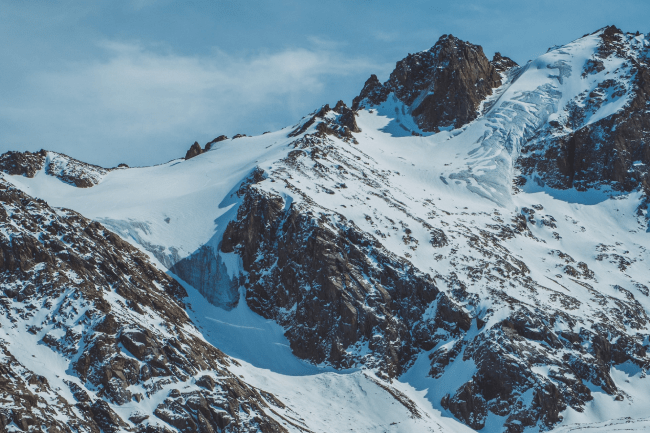 Do Canadian passport holders need a Kazakhstan Tourist Visa?
You're in luck! Canadian citizens currently do not need a visa for Kazakhstan. No tourist visa is required for a maximum stay of up to 90 days Per Entry. You also do not need a transit visa.
However, regardless of how long you stay, some rules apply to get visa-free access to Kazakhstan. Please make sure that you:
Have a passport valid for at least 6 months with at least two blank visa pages.
Can show proof of an onward or return flight.
Have a visa for your next destination.
Have sufficient funds to cover your entire stay in Kazakhstan.
If you are visiting for longer than 30 days, or for other purposes than tourism or business (such as to work, live, or study), make sure you contact your nearest embassy to apply for other Kazakhstan visas.
COVID-19 restrictions requirements to visit Kazakhstan
Entry into the country does not require any vaccinations, according to the Ministry of Foreign Affairs. Neither a COVID-19 test nor quarantine upon arrival is required in Kazakhstan.
All Canadians need to do before traveling is obtaining the Kazakhstan Health Entry Pass. We go further into detail about this travel document in the next section.
It should be noted, however, that entry procedures can change at any time. Before traveling to Kazakhstan, please check the website of Kazakhstan's Health Ministry for updated information about COVID-19 rules and restrictions.
Obtain the Kazakhstan Health Entry Pass online from Canada
In light of the COVID-19 pandemic, the Kazakhstan government uses the Health Entry pass to visitors coming into the country. The Kazakhstan Health Entry Pass can only be applied for within 72 hours before departure. However, through iVisa you can simply apply now, and we'll make sure to process the form in the required timeframe.
Upon arrival in the country, border officials will ask to see the completed form and QR code.
The visa is valid for a single entry into Kazakhstan. Each time you return to Kazakhstan, you must fill out a new form. We would like to remind you that this document does not replace a visa. If you need a visa for stays longer than 30 days, please contact your nearest Kazakh embassy or consulate.
Required information to obtain the Kazakhstan Health Entry Pass
All Canadian permanent residents can apply online for the Kazakhstan Health Entry Pass. Simply go to the application page and submit the following info:
Valid passport: Be sure to enter your passport number, name, and date of birth, among other details.
Travel information: Please provide your flight information and accommodation address during your stay in Kazakhstan.
Email address: You will receive your approved travel document via email.
Payment method: Credit or debit cards are accepted for payment of the document processing fee.
A confirmation email with a QR code will be sent once all information is received and processed. Upon arrival in Kazakhstan, you will need to show this QR code at the airport check-in desk and upon arrival in the country.
What are the costs of the Kazakhstan Entry Health Pass?
In order to process this travel document, you have three options. Travel costs vary depending on your budget and departure date:
Standard Processing Time: Takes

24 hours

for

USD $27.49

.
Rush Processing Time: Takes

8 hours

for

USD $50.99

.
Super Rush Processing Time: Takes

4 hours

for

USD $81.99

.
Other requirements for your trip to Kazakhstan
Since 2020, foreign visitors, including Canadian, it is no longer mandatory to register at the Internal Affairs office within 72 hours after arrival in the country.
Kazakhstan made this change to make international travel to the country more attractive for foreign nationals. The visitor's host like an employer or hotel must still notify the Internal Affairs office about visiting foreigners.
More information about traveling to Kazakhstan
If you have any questions about the Health Entry Pass or visa requirements for Canadians, please contact our customer service team online or by email at [email protected]. Our visa experts are available 24/7 to assist you.