The world is resuming business as usual after a year of lockdowns and borders being closed in most countries around the globe. In August 2020, the government of Kenya determined that their country was ready to welcome back visitors. International travelers are authorized to enter Kenya after meeting some requirements and following the health protocols.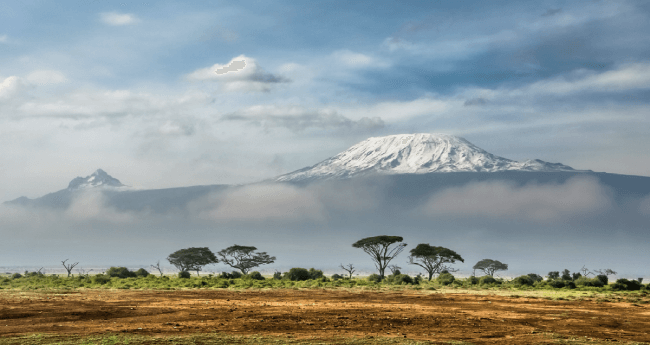 Before even considering flying to Kenya Covid 19, every person without exemptions must complete the procedure established by the Ministry of Health of Kenya and meet the new conditions. Today, together with your visa, the Kenya Health Declaration is the most relevant travel document. This travel permission is mandatory. Without it, you will not be allowed to cross the Kenyan border. Not even if you are transiting through Kenya on your way to another destination. To help you get this document, iVisa.com created the Online form. This digital application form allows you to be ready to send your request in a few minutes, with the advantage of putting your travel permission right in your email.
This blog is a comprehensive guide that shows you all you need to know and do before flying to Kenya Covid 19. Be sure to read it carefully.
How to process my Health Declaration with iVisa.com?
Fill out the online form.
Upload a copy of your current passport.
Select your preferred option to process your application
Receive the QR code in your inbox.
Make a hardcopy of the QR code. Also, store the digital file on your mobile device.
How to apply in advance for the Kenya health declaration?
Applying in advance for the Health Declaration is the best way to obtain entry approval. Since the Kenya health declaration depends on the validity of your Covid-19 certificate, we can process your application only 96 hours before your departure. So, it is advisable to take advantage of every minute to send your request. Applying in advance gives you more time to complete your application form, get the supporting documents, and even edit your info to improve results.
Frequently Asked Questions
Do my children also need to complete the Health Declaration?
Yes. Before flying to kenya covid 19, every person, regardless of their age or origin, must apply for the Kenya health declaration. Remember, this is an individual travel permission required upon arrival in Kenya.
Do I need a COVID vaccine or vaccination certificate to enter Kenya?
Yes, all passengers aged 18 and over arriving in Kenya must have proof of full COVID-19 vaccination through any entry point. Please note that fully vaccinated travelers must upload their vaccination certificates to the Global Haven platform before departure.
Since information may change quickly, we advise you to follow up on the latest Kenya travel updates and/or contact your local embassy.
Do I need to take a coronavirus test to visit Kenya?
COVID test prior to arrival: PCR within 72 hours
COVID test on arrival: Rapid antigen test on arrival
COVID test exemptions: Children under 5 and fully vaccinated travelers.
What documents are required to apply?
We like to make it simple. Just prepare the following:
Your valid passport with at least six months of remaining validity upon your arrival in Kenya.
Your email account (required to receive the QR code)
A preferred payment method: debit/credit card or Paypal account.
As mentioned above, you should complete the requirements before flying to Kenya covid 19. Learn about them in the next sections.
What are the requirements for travel to Kenya?
Present a negative result for Covid-19, taken within 72 hours before arriving in Kenya. PCR test only.
Get a trusted traveler certificate. To obtain yours, upload your test result on the African Center for Disease and Control site.
It would be a good idea to print a copy of your Health surveillance form as the QR code. Put it together with the rest of your travel documents.
Check the list of quarantine-required countries on the Kenyan Ministry of Health Covid-19 website.
Be aware that if you or anyone you were seated two rows away from during your flight displays covid-19 symptoms, you will also be put in quarantine in your accommodation for 14 days.
What restrictions should I follow in Kenya due to the coronavirus?
In January 2021, the authorities established new requirements to reinforce the pre-existing contingency measures for Covid-19. During your stay in Kenya, you must:
Wear a facemask in public spaces at all times
Follow social distancing protocols in shopping centers, bars, restaurants, and public transportation
Obey the nationwide curfew, which was declared from 4 January to 12 March 2021. It takes place daily from 10 pm to 4 am.
Do not board transport systems (private or public) that exceed 50% of their capacity.
Do I have to quarantine when I get to Kenya?
Quarantine requirements: There are no quarantine requirements in Kenya.
How much does the Health Declaration form cost?
iVisa.com offers you three options to process your request:
Standard Processing Time:

24 hours

-

USD 20.00

.
Rush Processing Time:

8 hours

-

USD 35.00

.
Super Rush Processing Time:

4 hours

-

USD 60.00

.
How does iVisa.com protect my information?
iVisa.com daily improves its security system to ensure your information is safe from the first moment you enter our site. We comply with the US consumer privacy laws. Please visit our Customer Reviews section and learn what our expert team daily does for our users.
I still have unresolved questions. Can I contact iVisa.com?
Of course, you can. The customer service agents from iVisa.com are available 24/7 to answer your questions about flying to Kenya covid 19 or any other request related to traveling in 2021 during coronavirus.
iVisa.com Recommends
In the past decades, the common thought was the only thing to do in Kenya was going on a safari. Nothing could be further from the truth. Today, this country is the number one destination of east Africa. The modern traveler has discovered that Kenya has many activities to offer, whether you prefer to explore an urban or rural space. For daring adventurers, the recommended activity is to summit Mount Kenya. This majestic mountain is Africa's second-highest peak, but with an advantage over its number one counterpart (Mount Kilimanjaro). As it became a highly desired activity, the trails to the top of the mountain are well-conditioned and less crowded than Kilimanjaro. Defying the mountain is a very demanding but rewarding adventure. Depending on your physical condition and the excursion company you choose for the trip, you can climb to the top at your pace through three different routes. The average trek takes five days with four overnights on the mountain. During your excursion, Mount Kenya will reward you with unique and amazing views of the African landscapes.