As stated by the latest travel directives by the Republic of Kenya, they will be implementing automatic visa extensions for foreigners with current unexpired visas. Foreigners can apply for Kenya visa extensions through an online portal created by the government. This is aimed to help reduce the number of people waiting in queues to start the application process and checking the spread of coronavirus within the Kenyan borders in the process.
The automatic visa extensions are expected to end on July 31st for the time being, that is until further updates are given by the Kenyan government. What this entails is that foreign travelers in Kenya, those with expiring visas, in particular, will not need to worry about any reporting obligations, fees, and will not have to submit any documents in order for them to extend the duration of their visas.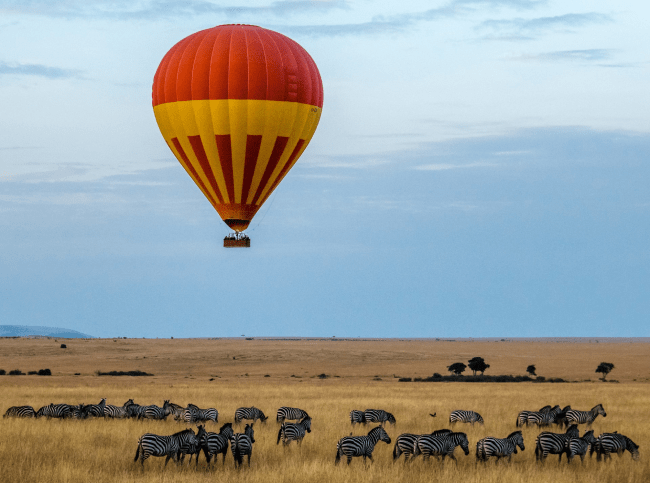 However, every traveler is required to provide a valid Kenya visa upon his/her arrival in the country. What's more, they will need to present a Kenya Health Declaration Form in addition to the visa for the government of Kenya to allow entry into the country.
A visa is needed to enter Kenya unless the traveler has come from a country that enjoys visa-exempt privileges. In essence, a Kenya evisa is a document that serves as a registration for the traveler so he can get his visa on arrival or VOA. Foreigners are advised to request for the above-mentioned document before going on their trip to Kenya so they can avoid wasting a lot of their time waiting at the airport, especially if they had to process them there.
For additional reference, the Kenya Health Declaration Form is a document that serves as a statement about the medical and health condition of the holder, as well as his travel history within 14 days of the trip to Kenya. It is provided by health authorities in the country where the traveler came from or declared by the person himself. Foreign travelers to Kenya can also get this document online.
This is where iVisa.com's trusted services come in. iVisa.com will be able to help you process your Kenya eVisa as well as the Kenya Health Declaration Form, correctly and easily, all from the comfort of your own home. Then you can sit back and wait for the documents to be sent to your email before your departure to Kenya.
You can get all the information that you need to request the aforementioned documents from iVisa.com in this article. This is so you can avoid the inconvenience that comes with not being prepared to travel. You can also avoid the hassle of going to official Kenyan missions and wasting all that time commuting and waiting in line.
Frequently Asked Questions
Why do travelers need a visa upon arrival and a Health Declaration Form for entry into Kenya?
If a traveler is not from one of the 42 countries enjoying visa-exempt benefits, they will need to 'apply for an evisa online' so they can get their visas upon arrival in Kenya. However, the government of Kenya may reserve the right to disallow evisa applications for individuals who do not meet their criteria.
In addition to a visa, the traveler will also need to present a Kenya Health Declaration once he arrives at the airport. This is to facilitate the entry of individuals who are considered low risk of infecting others with coronavirus. In this way, the Kenyan government is free to divert more resources to challenging and time-consuming cases. In order to make it more convenient, iVisa.com will help you request a digital Kenya Health Declaration Form online.
Which countries should apply for their travel documents online?
Every traveler who is neither a citizen of Kenya nor a citizen of the 42 visa-exempt countries are required to acquire travel documents, particularly the Kenya eVisa, before traveling to Kenya. The visa-exempt countries are as follows: Zambia, Belize, Brunei, Burundi, Dominica, Ghana, Grenada, Kiribati, Barbados, Mauritius, Namibia, Papua New Guinea, Maldives, Rwanda, Malaysia, Samoa, Sierra Leone, Singapore, Solomon Islands, South Africa*, St. Kitts and Nevis, St. Lucia, Fiji Island, St. Vincent and the Grenadines, Lesotho, Jamaica, San Marino, Swaziland, Seychelles, Tanzania, The Bahamas, The Gambia, Tonga, Trinidad and Tobago, Ethiopia, Cyprus, Tuvalu, Uganda, Vanuatu, Nauru, Botswana, and Zimbabwe.
Do foreign travelers need to process both documents at the same time?
In order to make sure that you will be able to enter Kenya as quickly as possible, you need to process both papers at the same time. This way, you avoid wasting time and money. iVisa.com can help you in requesting these documents as quickly and as easily as possible. All you have to do is to go to the iVisa.com website, process the required documents, and wait for them to be available.
What documents will you need for the application?
The Kenya eVisa and the Health Declaration requests will need supporting documents to make the processing successful. The traveler will need to provide a digital copy of the following documents:
1.A digital scan of the passport page where your personal details are.
2.The applicant will also have to provide a clear digital photo taken within the last six months.
3.The Kenyan government will need a copy of proof that you have accommodations within the country. This could be a screenshot of the traveler's hotel reservations for the date that he will be in the country or a similar document.
4.You will also need a digitized scan of your plane ticket.
For residents of some countries, you may also be required to provide a method of payment before you can finish the request.
Is it secure to request the documents through iVisa.com?
The iVisa.com platform is reliable and the website is secured by top security software. That means all of your information will not be available to anybody who wants to steal your identity or get your payment details. Start your application now.
Where can I get more information if I have any questions or concerns?
The intuitive iVisa.com website has all the information you need about documents for entry into Kenya or any other country. You can also send an email to [email protected] for any questions or issues.