From August 2020, international travelers are welcome again in Kenya. However, Kenya established a set of new requirements to control the entrance of foreign visitors. Citizens of Uganda must complete a health declaration form before leaving for Kenya. This new travel document is mandatory for international travelers with no exemptions. Without it, you won't even be allowed to board your plane at your port of origin.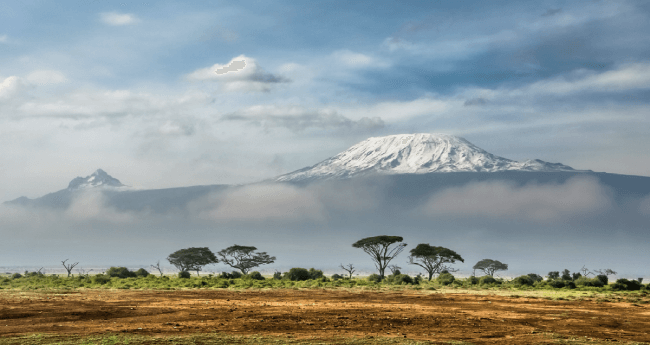 You may experience problems while completing the Health declaration form due to idiomatic differences or to hard-to-understand instructions. Here is where iVisa.com comes into play. To help you meet this new requirement with no worries, we created the Online application Form. With this digital document, you will be ready to submit your application in 15 minutes tops.
Let us guide you through this blog and show you how Citizens of Uganda can enter Kenya during Coronavirus.
How the process to get the Health Declaration form works with iVisa.com?
Fill in the online form. Enter your information as requested.
Upload a digital copy of your current passport.
Select an option to process your application.
Receive the QR code in your email.
Print a copy of the QR code and store the file on your mobile device.
Can I apply in advance for this document?
Sure!, You can send to iVisa.com your health declaration several days or weeks before departing to Kenya. However, you should know that we can process your application 96 hours before the date of your trip. The advantages of applying in advance are more time to complete your application and get the documents and the chance to edit and improve your application after receiving useful tips from our experts.
Our Customer service agents are available 24/7 to answer your questions about How Citizens of Uganda Can Enter Kenya During Coronavirus.
Frequently Asked Questions
Who can enter Kenya during Coronavirus?
According to the last updated notice from 19 January 2021, all nationalities have entry permission to Kenya under the health protocols. Although, travelers from countries considered high-risk by the World Health Organization must take a mandatory quarantine of 14 days before being released to move freely in Kenya.
What documents do I need to apply?
The only document you need to process your Health Declaration with iVisa.com is your valid passport. Do not forget it has at least six months of validity upon the arrival date in Kenya. Also, you should get a couple of extra items:
Your email account (to receive your QR code)
A payment method: debit/credit card.
Next, we show you more information about How Citizens of Uganda Can Enter Kenya During Coronavirus.
Do I need a COVID vaccine or vaccination certificate to enter Kenya?
COVID-19 vaccination passports or certificates are not mandatory to enter Kenya. Now, fully vaccinated passengers with a valid COVID-19 vaccination certificate won't need to present a negative PCR test.
Since information may change quickly, we advise you to follow up on the latest Kenya travel updates and/or contact your local embassy.
Do I need to take a PCR COVID-19 PCR test before traveling to Kenya?
COVID test prior to arrival: PCR within 72 hours for unvaccinated travelers

COVID test exemptions: Children under 12 and fully vaccinated travelers.
Do I have to quarantine once I arrive in Kenya?
Quarantine requirements: There are no quarantine requirements in Kenya.
What are the requirements for travel to Kenya?
All visitors, no exemptions, must present a medical certificate with a negative result for Covid-19. Taken within 72 hours before departure, o Only PCR test are accepted
You must upload your test result on the African Center for Disease & Control website to receive a trusted traveler certificate. If you do not get the certificate, you won't be allowed to enter Kenya
Present a copy of the Health surveillance form together with the QR code.
Follow the health screening procedures on arrival.
Passengers from certain countries must complete a 14-day quarantine. Check the list of exemptions on the Kenyan Ministry of Health's Covid-19 website.
If you show symptoms of Covid-19 on arrival, you will be required to quarantine in your accommodation for 14 days. This rule also applies if you were seated on a flight two rows around anyone displaying symptoms.
Have you found all you need to understand how Citizens of Uganda can enter Kenya during Coronavirus? Then we invite you to start your application.
What are the restrictions in Kenya due to Coronavirus?
The contingency measures to stop the spread of Covid-19 throughout Kenya are:
You must wear a face mask in public spaces
From 4 January to 12 March 2021, a nationwide curfew takes place daily from 10 pm to 4 am.
Public transport systems can only operate at 50% capacity. This rule applies to private vehicles too.
Those violating the curfew may be arrested and led to immediate mandatory quarantine for 14 days.
What is the cost of the Health Declaration with iVisa.com?
Price varies depending on how soon you want to receive your document. The options are:
Standard Processing Time:

24 hours

-

USD 26.49

.
Rush Processing Time:

8 hours

-

USD 46.99

.
Super Rush Processing Time:

4 hours

-

USD 75.99

.
Now you should know how citizens of Uganda can enter Kenya during Coronavirus. If so, we invite you to start your application for the Kenya Health Declaration.
Is iVisa.com safe?
We are considered one of the safest options to process travel documents. Years of experience have allowed iVisa.com to implement a reliable security system to protect your valuable information. Visit our customer reviews section to share the experiences of thousands of satisfied customers from around the world.
Where could I find more information?
You can contact our customer service center anytime to place your queries or ask for assistance. Our agents are 24/7 ready to assist you.
iVisa.com Recommends
Like many other countries today, Kenya promotes sustainable tourism. During the last decade, the alternatives to explore the wild areas of this African country have increased. Here are some of them:
Mountain Biking. Off-road cycling is a popular way to discover the best places in Kenya. For example, in Diani, Malindi, and Watamu, Tourists can hire a bicycle all along the coast and explore the surroundings. In Naivasha, the Lodges and camps around the lake offer great deals to get your bike and go around the lakeshore or even get to Hell's Gate National Park.
Trekking and Hiking. This outdoor activity has the highest number of options for tourists. For the darest adventurers, climbing Mount Kenya is the perfect challenge. It takes around 5-6 days to get to the top. During this time, the mountain rewards visitors with unparalleled views of the African plains and the wildlife. Other accessible activities are Trekking on Mount Elgon, exploring Loroghi hills, taking the Kakamega forest walk, or trekking Lake Elementaita. At lake Elementaita, you will have the chance to see the spectacle offered by flamingos, fish eagles, zebras, giraffes, and gazelles coexisting along the shore.