The Kenya Health Declaration is the latest travel requirement deployed by the Kenyan Government in August 2020. This document pre-screens travelers and determines if they are eligible to be granted permission to enter Kenya.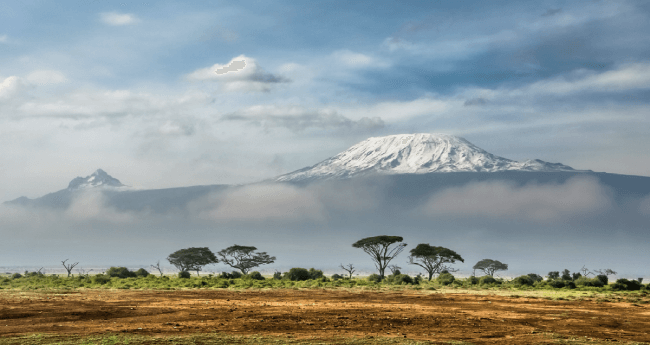 Together with the health authorization, travelers will also require a negative PCR test result taken before departure to Kenya .
Traveling during the Covid-19 pandemic demands more preparation than before. So, thinking about making things as easy as possible for you, the team of iVisa.com created this simplified online form. Through this digital application, you will be able to complete the request for the Health Declaration and get your QR code without leaving home. We can also explain how to complete the Kenya Covid testing procedure.
In this blog, you'll find all you need to know about Kenya Covid testing to enter Kenya.
Frequently Asked Questions
How can I get an approved Health Declaration?
To receive permission to enter Kenya, authorities must check the validity of the test you provide. To get your certificate approved, you must first upload your test result to the African Center for Disease & Control website.
Be sure to enter the details of the health institution or laboratory that issued your negative Covid-19 certificate. After confirming that your certificate comes from a trusted institution, you will receive a trusted traveler certificate.
There are no exemptions to this rule, regardless of your country of origin or vaccination status.
Do I need a COVID vaccine or vaccination certificate to enter Kenya?
Yes, all passengers aged 18 and over arriving in Kenya must have proof of full COVID-19 vaccination through any entry point. Please note that fully vaccinated travelers must upload their vaccination certificates to the Global Haven platform before departure.
Since information may change quickly, we advise you to follow up on the latest Kenya travel updates and/or contact your local embassy.
Do I need to take a coronavirus test to visit Kenya?
COVID test prior to arrival: PCR within 72 hours
COVID test on arrival: Rapid antigen test on arrival
COVID test exemptions: Children under 5 and fully vaccinated travelers.
What documents do I need to apply?
In addition to the Kenya Covid testing requirement, you need to complete a Health Declaration form. When you choose iVisa.com to get this document, the process will be simple and fast. You only need the following:
Your current passport (with 6 months of validity remaining upon arrival in Kenya).
Your email account (to receive your QR code)
A valid payment method: iVisa.com accepts debit or credit card.
What are the requirements for travel to Kenya during Coronavirus?
Upon arrival, to meet the Kenya Covid Testing rules, you must present a trusted traveler certificate authorizing a negative Covid-19 test result taken within 72 hours. (Only PCR test results are accepted).
Print a copy of your health declaration, alongside the QR code sent to your email.
Follow the health screening procedures at the border in Kenya.
After the screening procedure, if authorities learn that you were seated within two rows of anyone displaying symptoms, you will be quarantined for 14 days.
What are the restrictions in Kenya due to Coronavirus?
Travelers and locals, without exemption, must observe these rules:
Wear a face mask and preferably a face shield in public spaces.
Everyone, except essential workers, must stay at home/hotel room/accommodation from 10 pm to 4 am during the nationwide curfew.
Do not board public transportation or private vehicles that exceed 50% of their capacity. Passengers found on transportation systems that do not comply with this rule will be fined.
What are the options and prices for processing the Health Declaration?
The available options to process your request with iVisa.com are:
Standard Processing Time:

24 hours

-

USD 34.49

.
Rush Processing Time:

8 hours

-

USD 54.99

.
Super Rush Processing Time:

4 hours

-

USD 106.99

.
Can I trust the services provided by iVisa.com?
You can be sure that we are the best option to help you learn all about the Kenya Covid testing rules and to get your Health Declaration. iVisa.com guarantees your data is protected at all times while processing your travel documents. We invite you to visit our user comments section to find out more about the experiences of thousands of happy customers from around the world.
Can l contact iVisa.com to get more information?
We are always glad to assist our customers, day or night. iVisa.com's customer service center is available 24/7 to provide all the information you could need in relation to the Kenya Covid Testing and the Kenya Health Declaration. Do not hesitate to contact us to clear your doubts.
iVisa.com recommends
Kenya is the no. 1 destination in East Africa. You mustget in touch with the local fauna and discover the wonders that only this country can offer. Here are a couple of the best places to safari and enjoy close encounters with exotic African animals.
Masai Mara National Reserve. It is considered Africa's most magnificent reserve. This vast reserve incorporates Tanzania and creates a wildlife corridor between the two countries. This safari was named after the Maasai people, who have lived in the zone for centuries. The reservation is famous for the Great Migration, which occurs from July to October. During this period, thousands of wildebeests, zebras, and gazelle travel through the Serengeti following the rain season.
Amboseli National Reserve. It is the best location in Kenya to get amazing pictures of Mount Kilimanjaro. Also, it is the preferred place to view the largest herds of elephants in Africa.