While the COVID-19 vaccines continue to roll out, many people who have been stuck at home for the past months are eager to travel to see their loved ones or just to enjoy a different environment. Many nations across the globe have started announcing "vaccine passports," allowing their citizens to use them as proof of vaccination to visit other countries once again.
There are still many doubts about the vaccine passports, but one thing is for sure, Kenya has decided to join in. Therefore, you'll be ready to get a Kenya Vaccination Passport very soon. From now on, we recommend you to get a Health Declaration to enter this country.
We also recommend you read this article to learn more about the upcoming Kenya Vaccination Passport and what you need to visit Kenya right now.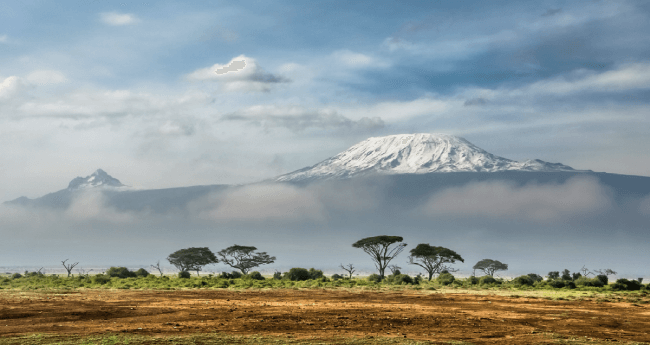 Frequently Asked Questions
What is the vaccination certificate and what other required documents do I need to travel to Kenya?
A vaccination certificate will be valid proof that a person has been vaccinated against COVID-19, or that the person has gotten a negative test result or recovered from the disease. This document will be available via online or paper format, and it'll probably include a QR code.
As for the list of documents needed to obtain it, it'll vary according to the applicant's country of origin. However, we can say that there's a shortlist that can be used for reference, as it is the one we always use for travel documents, and many countries tend to ask the same:
A valid Health Declaration.
A valid passport.
A valid email address to obtain the information.
Credit or debit card, or a Paypal to pay for the fees.
Will I need to quarantine upon arrival?
Travelers coming from Brunei, Thailand, Kuwait, Qatar need to quarantine for 14 days in a government-approved facility. They also need proof of hotel booking. Diplomats, Kenyans, holders of valid Kenyan Residence Permits are exempted from quarantine. However, they are required to self-isolate for seven days.
Travelers coming from the UK need to quarantine for 7 days and undergo a PCR test four days after arrival.
Do I need a COVID vaccine or vaccination certificate to enter Kenya?
COVID-19 vaccination passports or certificates are not mandatory to enter Kenya. Now, fully vaccinated passengers with a valid COVID-19 vaccination certificate won't need to present a negative PCR test.
Since information may change quickly, we advise you to follow up on the latest Kenya travel updates and/or contact your local embassy.
Do I need to take a PCR COVID-19 PCR test before traveling to Kenya?
COVID test prior to arrival: PCR within 72 hours for unvaccinated travelers

COVID test exemptions: Children under 12 and fully vaccinated travelers.
Do I have to quarantine once I arrive in Kenya?
Quarantine requirements: There are no quarantine requirements in Kenya.
How much does this document cost and when can I get it?
As for the price, we cannot give you an exact price for the Kenya Vaccination Passport, but we can help you get an idea of it by showing you our processing times and prices for the Health Declaration. Remember that the vaccine passport will probably be just an update of the health declaration. Our options are:
Standard Processing:

24 hours

-

USD $26.49

.
Rush Processing:

8 hours

-

USD $46.49

.
Super Rush Processing:

4 hours

-

USD $74.99

.
Is iVisa.com safe?
Yes, of course, it is! At iVisa.com we always safeguard all of your private details. Besides, if you need assistance while filling in the online process, you can always contact our customer service team.
Where can I get more information?
In case you still have questions about the Kenya Vaccination Passport, then we highly recommend you visit our FAQ page. On that page, you'll get all the most important information to travel to Kenya while the COVID-19 is still an issue. If you prefer personal assistance, you can always reach out to us here.
iVisa.com Recommends
Kenya is, without a doubt, one of the most peculiar places to visit in Africa. This country tends to be on people's bucket list, and with good reason, as it offers many interesting spots for affordable prices. Here you can go on safari easily, and you can enjoy incredible landscapes like vast savannahs and unique lakes.
Kenya has a long coastline on the Indian Ocean, so you won't have difficulty finding decent beaches. Its territory encompasses savanna, lake lands, the spectacular Great Rift Valley, and high mountain areas. This country is also home to wildlife like lions, elephants, and rhinos. From Nairobi, the capital city, you can join many safaris that go to the Maasai Mara Reserve, known for its annual wildebeest migrations. You can also find safaris to Amboseli National Park, which offers views of Tanzania's 5,895-meter-high Mount Kilimanjaro.
Aside from that, Kenya also offers incredible spots like Lake Nakuru and Mombasa. It is full of hidden gems, so we recommend you plan a visit to it if you're looking for adventure and also relaxing nature. Just remember to apply for your Health Declaration first at iVisa.com.