Exploring Kenya is the perfect plan for your future vacations, but you might be overwhelmed with the visa policy to enter the country. Fortunately, Italian citizens can now obtain the Kenya Visa for Italian Citizens, an electronic travel permit that helps them enter the country without any restriction or inconvenience. You can get it online with iVisa.com's help. Our experts will take care of the whole procedure while you wait comfortably at home.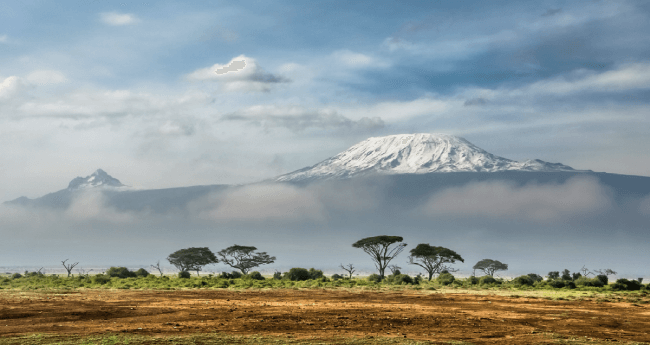 Learn more about how to get your Kenya Visa for Italian citizens in our FAQs.
Frequently Asked Questions
What are the requirements and steps to get the Kenya Visa for Italian citizens?
Getting your Kenya eVisa with iVisa.com is the perfect alternative for anyone trying to avoid possible headaches from the traditional procedures. We won't need more than the essentials.
You will need your passport and scan your passport info. It must be valid and not close to expiring.
You need a digital photo of yourself with a white background.
You must attach proof of accommodation, such as your hotel reservation.
It is relevant that you attach your return ticket scanned.
You have to provide us with your email address.
It is crucial that you choose a valid means of payment.
Once you have that clear, you will be able to apply for your document. Please consider that we have designed a three-step procedure that will be comfortable to complete from any mobile device of your preference.
First, you will need to provide us with essential information about yourself and your trip. Verify it is all correct, and select the processing time that better fits you.
Second, you will have to choose the means of payment of your preference. iVisa.com accepts any debit/credit card.
Third, upload any required document as we mentioned already and submit your form.
That's all you need to do on your part! Our team will receive your request, and they will take care of the paperwork. Once it is all done, they will submit your eVisa to your email, so you can print and sign it. Make sure to keep it to yourself to avoid any inconvenience at the airport.
Do minors also have to get their Kenya Visa?
Yes, all travelers, regardless of their age, must obtain a Kenya Visa. Otherwise, their access would be denied. Luckily, you can apply online for your Kenya eVisa to avoid long queues that might be stressful for you.
How much does it cost to obtain the Kenya Visa for Italian Citizens?
The final price will depend on the processing time of your choice. For that reason, iVisa.com prepared three possible alternatives based on your budget and your needs. Make sure to select the best one that fits you.
Standard Processing Time: Most travelers prefer this option because it is the most affordable

USD $118.19

, but you wait an average time

6 Business Days

Rush Processing Time: You receive your Kenya eVisa in just

4 Business Days

for a higher fee

USD $153.19

Super Rush Processing Time: If you're in a hurry and want to get your Kenya eVisa in

2 Business Days

, this option is for you. Nevertheless, you pay the highest fee:

USD $195.19
If you feel ready to begin the process, don't hesitate to start now and get your Kenya eVisa with iVisa.com.
Can I trust iVisa.com?
Absolutely! iVisa.com is one of the safest alternatives to obtain your Kenya Visa for Italian Citizens effortlessly. Our wonderful team will process your request following a strict security protocol. Moreover, our platform will safeguard your information from third parties, so there will be no leaks. That means we will maintain your privacy at all costs. For those reasons, our customers recommend our services, as you can read here
I have some unresolved doubts about the service; how can I find out more?
If you need more clarification about the service you will receive from us, or you want to learn more about the Kenya Visa for Italian Citizens, don't hesitate to contact our customer service agents. They will assist you whenever you need help. You can also send us a message to [email protected] if you prefer so.