If you are an Argentinian citizen wishing to travel to Kenya, then you have made a very good decision. Kenya is one of the countries that best describes and shows the beauty and power of Africa in all its splendor. From the vast savannahs with the wildest animals to the ancient Masai Mara villages, Kenya is an experience that will make you feel alive and connected to the origins of humanity.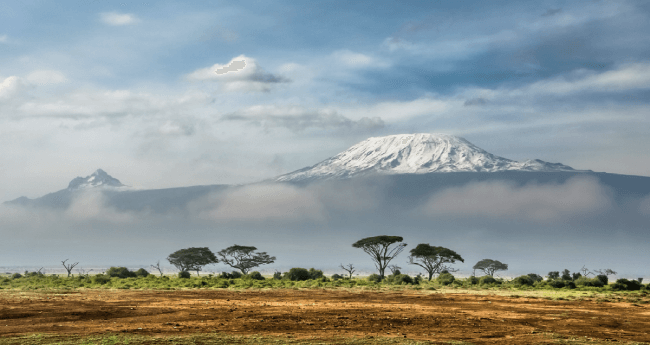 So if you want to travel to Kenya as a citizen of Argentina, you need to apply for the Kenya Visa for the citizens of Argentina. That's why at iVisa.com we can help you complete, process, and receive your Kenya Visa for the citizens of Argentina.
Here you will find the most up-to-date and complete information you need in order to help get through the process of getting your Kenya Visa for the citizens of Argentina.
Now you will get the complete information about how to continue. Please follow the instructions. iVisa.com is strongly committed to provide you with the best service and support that you need during this process.
Frequently Asked Questions
So how does the process work to get the Kenya Visa for the citizens of Argentina?
First. Fill out all your details in the iVisa.com application form, then choose a processing time that is suitable for your travel needs.
Second. Make sure all the details you entered are correct, after verifying this you can pay the fees online using a debit or credit card.
Third. The last step is to scan and upload your passport and other documents. After that, Click on the "submit" button.
Due to time limitations or other reasons, do you need to hurry your visa process?
You can also choose the option to apply in advance. This option will help you to get a travel document ontime without any errors. We just need your travel dates and we will make sure to get your document ready by the time you need it.
Get started on your application now.
Which documents are required to apply?
To apply for the Kenya Visa you will need the following documents:
A passport that has at least 6 months of validation.
Your email address for you to obtain your Visa.
Your professional photo iVisa.com professional service can help you to get one.
Valid payment options like Debit/Credit card to pay fees.
What are the processing times and prices?
Standard processing time:

6 Business Days

-

USD 91.00

.
Rush processing time:

4 Business Days

-

USD 121.00

.
Super rush processing time:

2 Business Days

-

USD 156.00

.
Is it secure to use iVisa.com to arrange my Kenya Visa?
Yes, it is secure to use iVisa.com as your service provider. You can trust your data is safe with us and feel assured. You can check our reviews and get to know the quality of work we do for our customers.
I have more questions, where can I find more information?
You can always contact our customer service team for any further questions or doubts. We are available 24/7 to answer any additional questions, guidance or any queries.
We appreciate the value of choosing iVisa.com and that is why we want to make you feel like you are in good hands.
iVisa.com Recommends
Kenya is a country with vast natural and cultural wealth. More than 52 million people live in Kenya, where Swahili and English are the official languages. The Masai Mara Village is located in Kenya, being one of the most known ancestral tribes in the world, this tribe has been opening its doors for several years to show their traditions and ways of living.
The diversity that can be experienced in Kenya is huge. From their tribes and ethnicities to their wild animals, Kenya is a place privileged by nature. Kenia is also a country that has more than 50 national parks and reserves.
One thing you must-do if you are in Kenya is, of course, a safari. Since the country has a wide variety of national parks, safaris are one of the best experiences you can have in this country, supported by local and experienced guides. You can immerse yourself in the great savannah and witness the Big 5.
The Big 5 was the name given by hunters to the 5 most difficult animals to hunt, which are the lion, elephant, leopard, rhino and buffalo.
By going on a safari you can see all these animals free and wild in their habitat. Kenya is also a pioneer country in the protection of animals, hunting activities are totally forbidden in this African country. Undoubtedly Kenya is a wonderful country with extraordinary flora and fauna, where you can immerse yourself in the experience while sharing closely with the wildest animals on the planet.