Kenya is an East African country. This is the best place to indulge in the wildlife of Africa. Many people also refer to Kenya as the 'Land of Five', the elephant, lion, leopard, rhino, and buffalo. Nairobi is the capital city and the Nairobi National Park is where you can see all these five wild animals. You can also visit Maasai Mara National park and Amboseli National park.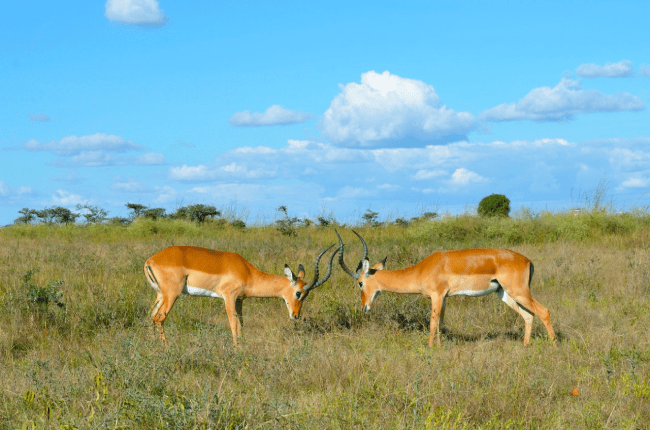 To enter any country, you always need some sort of documentation or authentication. So the citizens of Bangladesh who wish to enter the country of Kenya will require a Visa. In order to get the Kenya Visa for citizens of Bangladesh, you do not have to run around the embassy.
You can digitally apply for this Visa online. All you have to do is visit the iVisa.com website, and you can get started.
Frequently Asked Questions
This process may get a little puzzling and complex which is why we have prepared a list of frequently asked questions that will solve the maximum of the doubts you have. For even further help, you can visit iVisa.com.
What is the Kenya Visa?
The Kenya Visa for citizens of Bangladesh is an electronic Visa that you can obtain online via iVisa.com. This document is very important and you need to have it if you wish to enter the country of Kenya.
For how long can citizens of Bangladesh stay in Kenya with a Visa?
You can stay in the country for a period of 90 days in Total which means the validity of your Visa is 90 days after issued.
What are the requirements to get this Visa?
First, you will need a passport with 6 months validity from the date of your arrival in Kenya.
You will also need to scan the details of your passport information page.
You will need to show proof of your departure from the country, that is your return tickets.
Details regarding your accommodation in Kenya and also an itinerary if possible.
A digital, recent passport-size photograph of yourself.
An email address via which we can communicate with you.
A credit/debit card to pay for the Visa.
What is the price of this Visa and how long does it take to arrive?
The three options of the processing time and price are mentioned here. Visit our website for extra details:
Standard Processing (

USD $118.19

) is the most common option and you can get your documents within

6 Business Days

.
If you opt for Rush Processing (

USD $170.19

), you can be sure to get your documents within

4 Business Days

.
The last option is Super Rush Processing (

USD $228.19

), the fastest option where you pay extra and receive your documents within

2 Business Days

.
The cost of the Kenya Visa for citizens of Bangladesh depends on the processing time you choose.
How many times can Bangladeshi citizens enter Kenya with a Visa?
With this Kenya Visa, the citizens of Bangladesh can enter the country only a single time.
Can my children enter Kenya with my Visa?
No, if you are traveling with your children, they will need to have a Visa of their own as they cannot travel on your Visa.
What do I do if I still have doubts?
If you are still confused and have more questions, you can reach out to us and we promise to be at your service round the clock. You can visit our website iVisa.com or you can also write to us via email.
Our customer service agents will get back to you as soon as possible.
Is iVisa safe and trustworthy?
Of course, you can trust iVisa.com. It is one of the most trustworthy websites. We will keep all your details safe and secure. You can rest assured you have put your faith in the right hands.
iVisa.com Recommendations
You must visit the Kenya Highlands, as they are pretty famous and one of the best agricultural regions in Africa. As you already know that Kenya has multiple national parks and animal reserves, this is where you can spot various types of animals, birds, and reptiles as well. Some of the great tourist spots include Mt. Kenya, the Kericho tea plantations, the Thika coffee plantations, the beautiful beach located on the Swahili coast, etc.
The most popular feature of Kenya is the wildebeest migration that can be witnessed in the Maasai Mara Game Reserve between the months of July and October. Here you can also take a ride in a hot air balloon.
If you plan to go out on a picnic, the best spot for you is the Diani Beach in Mombasa. Last of all, you must try out the cuisine in Kenya. They have some of the best exotic and juicy fruits and the most delicious grilled food. The Laughing Buddha Lounge and Cafe is another restaurant that has delicious appetizers and snacks.
To try out the African, Asian and Mediterranean food you can book a table at the Isokon Restaurant. Cafesserie Mombasa has all kinds of cuisine, if you would like to try out various cuisines.
May you have a jolly and fun time in Kenya.