Kenya is a travel destination that is on everyone's bucket list. It has everything to offer, from enchanting scenic views to a thriving, vibrant culture. You must visit this beautiful African nation.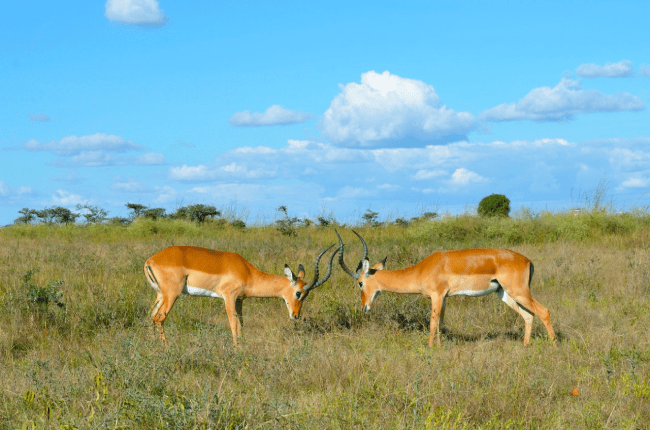 Kenya visa for citizens of Bhutan has now become easier than ever. They can now apply for the Kenyan eVisa that will enable them to obtain the visa from the tip of their fingers.
If you are a citizen of Bhutan, you can now visit Kenya with a simple eVisa and a few other essential travel documents.
Frequently asked questions
What is the application process for a Kenya Visa?
Through iVisa.com, you can start your application for the Visa immediately. To get your Kenya visa for citizens of Bhutan, you only have to go through the following steps:
Begin by inserting your personal information accurately to the application form on iVisa.com.
Choose a processing time and cost as per your requirements.
Upload the scanned copies of the documents as mentioned on the form.
After submitting the form, you will have to process payment with your debit/credit card for your application.
How do I obtain the Kenya eVisa?
It will only take a simple online application form to start your Kenya visa for citizens of Bhutan. The two most essential documents you will need are a confirmation of your hotel bookings and your Visa approval letter to enter Kenya.
As per the current guidelines, the hotel booking dates should match your arrival and departure dates to confirm your travel documentation.
What is the processing price and time for my Kenya visa for citizens of Bhutan?
You can choose any of the following options for your Kenya visa for citizens of Bhutan application on iVisa.com:
Standard processing: This is the cheapest option (

USD 91.00

) for those who are planning their trip well in advance (

6 Business Days

).
Rush processing: This option will cost you slightly more (

USD 121.00

) but ensure that your Visa arrives well in time (

4 Business Days

).
Super rush processing: This is an ideal option (

USD 156.00

) for those who need to leave for Kenya immediately (

2 Business Days

).
What are the travel documents needed to enter Kenya?
Here are the documents that you will have to obtain before entering Kenya with your Kenya visa for citizens of Bhutan:
A scanned copy of your personal information as mentioned on your valid passport.
Accommodation proof regarding your stay on the twin islands.
A COVID negative report (RT PCR) taken 72 hours before your trip began.
A picture of yourself holding the credit or debit card with which you made your online payment to obtain your eVisa. The last four digits of your card number should be visible in the picture.
For how long will my visa be valid?
You can only have a valid visa for

90 days after issued

after you enter Kenya.
Your Bhutanese passport should be valid for the duration of your stay. All your documents will be considered valid for as long as one day before the official date of expiry.
You must confirm your accommodation well in advance. You must also ensure the dates for your bookings match your arrival and departure dates to receive your Kenya visa for citizens of Bhutan without any hurdles.
I have some unresolved queries, where can I ask?
For all your queries regarding the Kenya visa for citizens of Bhutan, you can contact our round-the-clock customer support team on our website, iVisa.com. Additionally, you can write us your queries, and we will get back to you.
Is applying through iVisa.com safe?
iVisa.com is a transparent and reliable place for all Visa application processes. You will receive your approved Visa on the email address you share with us on your online application form.
iVisa.com Recommends
You can begin your Kenyan exploration by visiting the holy trinity of Samburu, Buffalo Springs, and the Shaba National Reserves. They are located on the banks of the beautiful Ewaso Nyiro River and are home to some of the most unique wildlife on this planet. When in Kenya, you cannot miss the Lake Nakuru National Park which also has the largest euphorbia candelabrum forest in all of Africa.
Lamu Island is a gorgeous citadel of ancient culture, you must visit the Lamu Museum and the Lamu Fort when here. You cannot miss Nairobi, the national capital, when there, you can visit the Nairobi National Park and the Nairobi Museum to get a glimpse at Kenya's incredible wildlife and history.
No trip to Kenya is complete without visiting the Amboseli National Park. It offers a glorious view of the highest peak in Africa and is home to many unique species of elephants, zebras, cheetahs and giraffes. Mombasa is a popular beach destination located on the southeast coast of the country. It is a cosmopolitan haven for all visitors- when here you must visit Fort Hesus, Diani Beach. Mombasa Marine National Park and Old town.
iVisa.com wishes you an adventurous trip to Kenya!