Croatian citizens can now apply for a visa online for a visit to Kenya if they have a Croatian passport. Croatian nationals can now receive an electronic visa through the Kenya eVisa system, avoiding all formalities associated with obtaining a visa to Kenya in the past, such as visiting embassies and waiting long periods for its approval. Start your application with iVisa.com and learn more about the Kenya visa for the citizens of Croatia. In order to complete an electronic visa application for Kenya, Croatian citizens need only to provide their personal details and relevant documents. The process can be completed from any location in the world. Continue reading for more information on Kenya visa for the citizens of Croatia.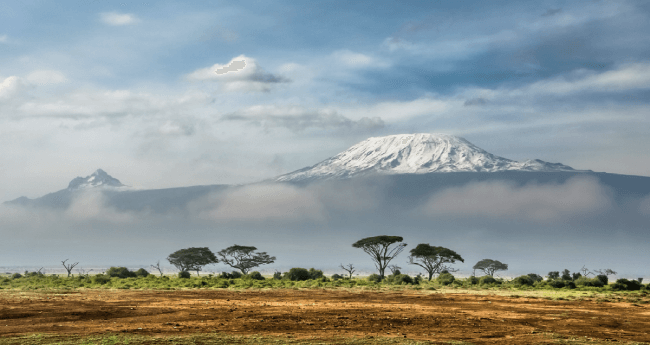 Frequently Asked Questions
Kenya visa for the citizens of Croatia: what is it?
Travel permits are required to enter Kenya. The Kenya e-Visa permits holders to do so. There is an e-Visa option for Kenya that you can use for multiple entries and for single entries. In addition, the Kenya visa is valid for 3 months. With the eVisa, Croatians can stay in Kenya for up to 30 days and extend their stay.
How long does it typically take to process an eVisa with iVisa.com?
The Kenya eVisa offers three processing options:
Standard Processing option: Choose this option if you are not in a hurry.

USD 91.00

-

6 Business Days

Rush Processing option: You will receive your travel documents faster.

USD 121.00

-

4 Business Days

Super Rush Processing option: For last-minute trips, this is the best option.

USD 156.00

-

2 Business Days
Is it possible for me to enter Kenya multiple times?
In Kenya, there is an electronic visa option that can be used for multiple entries and for Single Entry. The eVisa allows Croatians to travel to Kenya for up to 90 days after issued.
What is the duration of my Visa?
Kenya visas are valid for 3 months. The eVisa for Croatians allows them to stay in Kenya for up to 30 days. Continue reading for more details about the Kenya visa for the citizens of Croatia.
What are the requirements for an eVisa to Kenya?
You will need to have the following items at hand to apply for the Kenya visa for the citizens of Croatia:
A valid passport: To get your contact details.
Valid email address: You will get the travel documents via email.
Payment method: Use a credit/debit card to pay the application fee.
Do you know how the application process works?
Just follow these steps to apply for the Kenya visa for the citizens of Croatia.
First: Enter your details and choose the processing option.
Second: After checking the information, pay the processing fee.
Third: Please upload a scan of your passport and other documents.
Where can I get more information about the Kenya visa for the citizens of Croatia?
Detailed information about the Kenya visa for the citizens of Croatia can be obtained on iVisa.com's website. Our customer support agentsare happy to assist you. They are always available to help you. You can email us at [email protected] if you prefer.
Why should I apply with iVisa.com?
You can trust iVisa.com to process your application quickly and securely. A secure and safe method of handling information is provided by advanced software. Your privacy is our priority. For more clarity, see user reviews section.
iVisa.com Recommends
Safaris in Kenya's many national parks and reserves are one of Kenya's most popular activities. You can view wildlife in the Maasai Mara, Amboseli, Lake Nakuru, and Tsavo East wildlife sanctuaries. While a safari can be expensive, seeing African animals in their natural habitat is an impressive, once-in-a-lifetime experience.
A breathtaking view of Mount Kilimanjaro in Tanzania and breathtaking views of Kenya are the highlights of this tour. Among the popular points to the summit, Mount Kenya is Lenana Peak. A cool feature of the park is that you can cycle and walk around without a guide (as well as seeing lions). Hell's Gate in Kenya is one of the best places to visit due to its canyons, cliffs, and rock formations.
Activities like whitewater rafting and kayaking on the Tana River have become increasingly popular in Kenya. There are not only thrilling river rapids, but you can also see Kenya's natural beauty. It is a spectacular experience to raft through the valley and view the ecosystem. Kisumu is one of the most popular cities to visit in Kenya. It is situated on the shores of Lake Victoria, one of the most important lakes in Africa. Kisumu is a quiet town that offers beautiful sunset views, fresh fish, and a laid-back atmosphere. Ndere Island national park is home to abundant birds and other wildlife. Hiking trails and campgrounds are available.