Similar to other nationalities in the world, Ecuadorians do not have to obtain a consular visa if they wish to spend their vacation in Kenya. That is because they are eligible for an electronic visa, better known as Kenyan eVisa. Better yet, they can also apply for the East Africa Tourist Visa to explore other countries in Africa like Uganda and Rwanda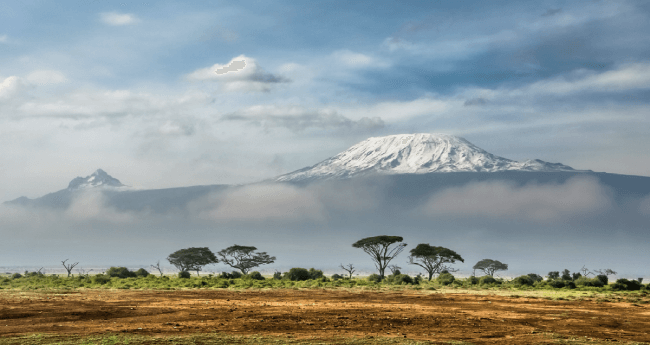 By having an Ecuadorian passport, the traveler can apply for a Kenya visa online, and iVisa.com is here to help. Keep reading the list of questions below to learn about the Kenya Visa for the citizens of Ecuador.
Frequently Asked Questions
What is a Kenya eVisa?
The Kenya e-Visa is an online travel document issued in PDF format and linked to your passport. With this document, you can easily travel to Kenya. It is valid for 90 days after being issued and you can use it for a single entry.
Continue reading to see more information about the Kenya Visa for the citizens of Ecuador.
What items do I need to apply for a Kenya eVisa?
Before processing the Kenya eVisa you will need the following list of items first:
A passport-style professional photo.
Passport and a scanned copy of the information page.
Proof of accommodation (if applicable)
Hospital letter (if applicable)
Proof of travel medical insurance (if applicable)
Host's ID (if applicable)
Cover letter (if applicable)
Certificate of incorporation (if applicable)
Work ID of the host (if applicable)
Host's passport personal details scan (if applicable)
Employment proof (if applicable)
Previous visas last year (if applicable)
Valid means of payment (debit/credit card)
Email address
A selfie photo holding the physical credit card used for the transaction is needed to verify payment. Only the last 4 digits of the credit card must be visible in the picture. Only one image is needed per order. (if applicable)
What is the price of the Kenya Visa for the citizens of Ecuador?
The total price of the Kenya eVisa is determined by the processing time you select for your application. Therefore, the faster you want the processing to happen, the more you will have to pay. You are at liberty to choose the option that best satisfies your needs. Here is what you can choose from:
Standard Processing –

6 Business Days

-

USD 91.00

Rush Processing –

4 Business Days

-

USD 121.00

Super Rush Processing –

2 Business Days

-

USD 156.00
How can I obtain the Kenya eVisa?
You can obtain the Kenya Visa for the citizens of Ecuador by following these steps:
First, you have to complete the online request form we offer on our website with your private details and you also have to choose a processing speed.
Second, you have to review every piece of information you write to avoid mistakes and then pay for the fees.
Third, you also have to add the items needed to finish the process.
Once you complete this process, you will only have to wait for your eVisa by email.
Get more information about the Kenya Visa for the citizens of Ecuador by reading the questions below.
Is it safe to apply for this eVisa with iVisa.com?
At iVisa.com We have made an enormous effort to create a 100% guaranteed system. That's why you can feel comfortable when using our services. Find out more about what we offer by reading our reviews.
Where do I get more information about the Kenya Visa for the citizens of Ecuador?
You can find more details about this document by checking with our agentsor by reading more about it on our website.
iVisa.com Recommends
Kenya is an East African country that has an incredible coastline on the Indian Ocean. The Kenyan territory includes savanna, lake lands, the spectacular Great Rift Valley, and high mountain areas. It is also home to wildlife such as lions, elephants, and rhinos. This country is also very famous for having safaris that take place from Nairobi, the capital, to the Maasai Mara Reserve, known for its annual wildebeest migrations, and Amboseli National Park, which offers views of Tanzania's 5,895-meter-high Mount Kilimanjaro.
Maasai Mara National Reserve is one of Africa's most beautiful reserves. Bordering Tanzania, the Mara is north of the Serengeti and forms a wildlife spot between the two countries.
It's named following the beautiful, red-cloaked Maasai people who live in the park and graze their animals here, as they have done for many years. In their language, Mara means "mottled," so maybe it is a reference to the play of light and shadow from the acacia trees and cloudy skies.
This park is very popular for the great migration, when thousands of wildebeest, zebra, and Thomson's gazelle travel to and from the Serengeti.