The citizens of Oman, who want to visit Kenya during their vacation days, need to get a visa before departure. Due to your eligibility for an electronic visa, you can apply online for a Kenyan visa. Eligible citizens can apply for a Kenya eVisa online by providing their personal and passport information on the simple Kenya eVisa application form. Start your application with iVisa.com and learn more about the Kenya Visa for the citizens of Oman. In Kenya, eVisas are electronic travel authorizations that entitle travelers from eligible countries to visit the Republic of Kenya on a short-term basis for tourism, business, or medical reasons. Keep on reading this article for more details about the Kenya Visa for the citizens of Oman.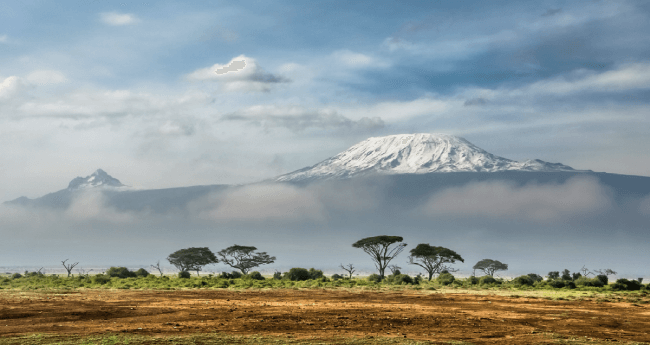 Frequently Asked Questions
Kenya Visa: What is it?
Kenya eVisas are electronic visa travel authorizations that allow citizens of eligible countries to travel to Kenya on a short-term basis for tourism, business, or medical purposes.
How long does a Kenyan visa last?
It allows for a stay of up to90 days in Kenya under the eVisa. A Kenyan eVisa expires three months after it was issued.
Do citizens of Oman need a visa to enter Kenya?
Kenya visa policy requires you to have a visa before you visit. Oman citizens may apply for a Kenya eVisa. Use the Visa Checker Tool on iVisa.com to see if you need a visa to enter your destination.
How to apply for the Kenya‌ ‌Visa‌ ‌for‌ ‌the‌ ‌citizens‌ ‌of‌ ‌Oman‌?
The iVisa.com application process involves three steps.
First: Fill out your basic information and choose the processing option.
Second: Verify the information and pay the application fee.
Third: Upload a copy of your passport and other details if required.
We will email the processed travel document to you.
What are the processing options available with iVisa.com?
iVisa.com offers three processing options.
Standard Processing Option: The waiting time is long, but it is inexpensive.

USD 91.00

-

6 Business Days

Rush Processing Option: The processing is faster, but it is also more expensive.

USD 121.00

-

4 Business Days

Super Rush Processing Option: As well as being the fastest, it is the most expensive.

USD 156.00

-

2 Business Days
What are the details needed to complete the application process?
Upload these details to complete the application process.
Your passport: For identification purposes, you must provide a copy of your passport.
Email Address: Your travel documents will be emailed to you.
Payment method: Pay the application fee using a credit/debit card.
Can I trust iVisa.com to process my order securely?
We offer a secure platform for processing your visa application at iVisa.com Privacy is something we take seriously. Check out reviews to get a better understanding.
Where to get more details about the Kenya Visa for the citizens of Oman?
If you still have any doubts about the Kenya Visa for the citizens of Oman, contact our customer support team. You can reach them 24/7. Feel free to email us at [email protected].
iVisa.com Recommends
Kenya is proving that it can be more than just a wildlife safari destination, with an extensive variety of fauna, cultures, and cities. Several national parks, urban and rural cities, turquoise water bodies, as well as pristine beaches, make Kenya the perfect tourist destination for adventurous tourists, families, and honeymooners alike. Kenya's largest port city, Mombasa, is located on the southeast coast of the country. The multicultural city of Mombasa is a tourist magnet for people of all nationalities due to its diverse culture. Located in the heart of Kenya, it's one of the most famous places for blending several cultures, traditions, art, architecture, and cuisines, including British, Portuguese, Arab, Indian, and Asian. Also worth mentioning are the beaches, corals, old monuments, and bustling markets of this city. Malindi is a popular resort town along the Southeast coast of Kenya, and it is known for its two distinct personalities. A portion of the city demonstrates the rich history of the city, whereas the other portion is a tourist destination of today. Kenya's historic monuments, pristine beaches, and extensive coral reefs are some of its most popular tourist attractions. Have you been looking for tourist attractions in North Kenya? Visit the Samburu National Reserve and experience an adventure of a lifetime. Ewaso Ngiro protected area lies on the banks of Ewaso Ngiro River and boasts a variety of wildlife, such as Grevy Zebra, Somali Ostrich, Reticulated Giraffe, Gerenuk and Beisa Oryx.