The country of Kenya has a spirit of adventure and romance so rare that it charms all who visit here. Its diverse wildlife attracts hosts of tourists each year and if you are a citizen of the Netherlands, it has been made much easier for you to enter the country legally. Because you're eligible for an electronic visa.
iVisa.com can help you in obtaining this Kenya visa for the citizens of the Netherlands in just a matter of hours, from the comfort of your home .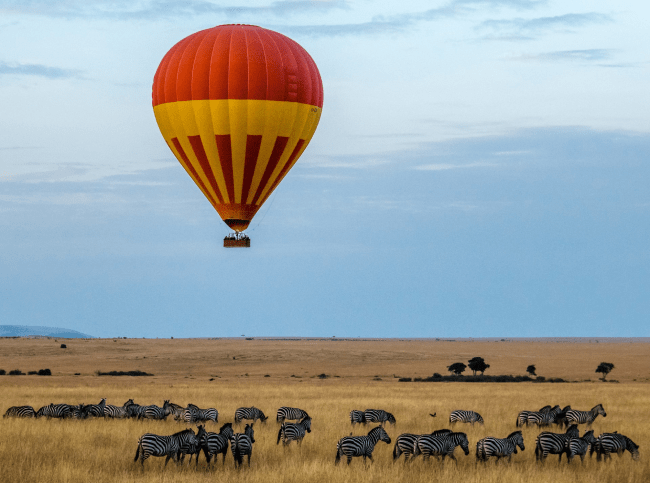 Apply for Kenya Visa For The Citizens Of The Netherlands Now
Why should I apply in advance?
Applying in advance has proven to keep you away from stress and is also a cheaper option as you can get all the necessary documents for your trip in time for departure. Visit iVisa.com and apply now to get the best travel experience and find out more about Kenya Visa For The Citizens Of The Netherlands.
Frequently Asked Questions
This section targets all your questions about the Kenya visa for the citizens of the Netherlands to make sure you make an informed choice. Learn more about this process by visiting iVisa.com.
What is the application process?
The application process for a Kenya visa for the citizens of the Netherlands with iVisa.com is a piece of cake. All you need to do is:
Click on iVisa.com.
Fill out your eVisa application form as carefully as possible.
Select your processing time.
Make sure to scan and attach required documents to your form before submitting it.
Make payment for your eVisa application via the mode of payment of your choice.
What is an eVisa ?
An Electronic Visa or "eVisa'' is an electronically issued and stored authority for travel to Kenya, which replaces the traditional paper visa process. You will receive your printable Visa through email and you can use it as a single-entry tourist visa. It allows a stay of up to 30 consecutive days in Kenya, but apply for an extension at the immigration headquarters in Nairobi if you wish to stay longer. A Kenya visa for the citizens of the Netherlands is simple.
What are the other essential documents required?
While applying for Kenya visa for the citizens of the Netherlands, via iVisa.com, the following documents will be essential :
Clear digital photos taken recently.
A valid and up-to-date Netherlands-issued passport with at least six months validity and at least one blank page in your passport in case you require a stamp. *A scan of your passport's information page which you will be asked to upload while you fill in the application form.
Details of Accommodation in Kenya
Documents to prove your purpose of travel, like your travel itinerary. *An onward flight ticket.
A functioning email address is required to keep you updated about the progress of your application and to send you your documents.
A credit card/debit card or PayPal account will be required to make payments for your form.
iVisa.com takes special measures to ensure that your documents are safe and sound. Click here to get started.
What is the processing time and price?
To get a Kenya visa for the citizens of the Netherlands, the following options are at your disposal with iVisa.com :
Standard Processing; with which you can get your documents just in time for your departure, at a very low cost.

USD $132.19

-

6 Business Days

.
Rush Processing; with which you can get your documents a little ahead of time with some extra charges.

USD $183.19

-

4 Business Days

.
Super Rush Processing; with which you can get your documents immediately, but higher extra charges are applied.

USD $244.19

-

2 Business Days

.
How do I know iVisa.com is safe?
iVisa.com employs a highly functioning security system that is specifically designed to keep bots and intruders away from stealing the confidential information of our customers. To read our clients' experiences with us, click here.
I still have questions, what do I do?
Get in touch with our customer support at any time and we will address your queries about Kenya visas for the citizens of the Netherlands. If you are still left with questions, you can visit iVisa.com for more information.
iVisa.com Recommends
You must visit one of Africa's most significant game reserves, the Maasai Mara National Reserve. It is named after its residents, the Maasai people. Hanging between Tanzania and Serengeti, the park has gained fame for the Great Migration of thousands of wildebeest, zebra, and Thomson's gazelle, traveling to and from the Serengeti, from July through October. Due to its large populations of lions, cheetahs, and leopards, you have high chances to come across them. Also, you can witness throngs of hippos and crocodiles in the Mara River. The weather mostly remains mild and gentle year-round because of the park's altitude and is hence very comfortable to be here.
If you're looking to connect with the country's history, head to the country's capital and largest city, Nairobi. Having been the capital of British East Africa, Nairobi is drenched in colonial history. The Nairobi National Museum is a great stop to see exhibits on Kenya's history. It also showcases its nature, culture, and contemporary art in full blast. Another great stop would be the Karen Blixen Museum.
iVisa.com wishes you an amazing trip to the land of Kenya