From blissful beaches to craggy mountains, and from old world cities to ultramodern hubs, the small country of Kenya has it all and attracts tourists from all around with its charm. If you are a citizen of the UAE, you can simply apply for an eVisa online and start out on your trip.
Obtaining this Kenya visa for the citizens of the United Arab Emirates becomes all the more simple when you choose iVisa.com for its service. We take all the workload on your behalf and hope you have relaxing days preceding your trip.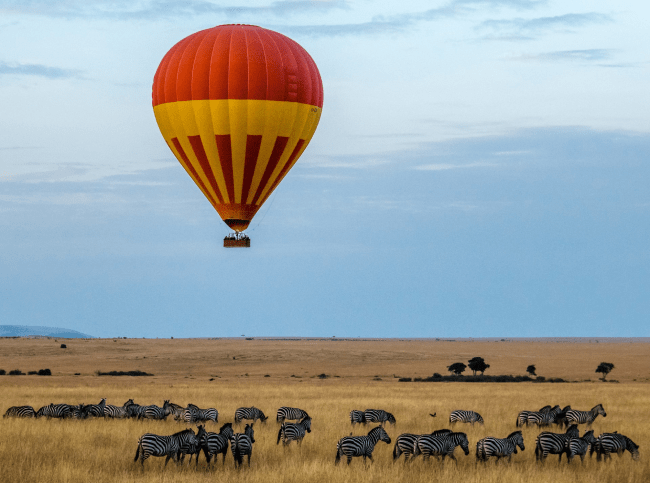 Apply for Kenya visa for the citizens of the United Arab Emirates
Why should I apply in advance?
Apply in advance and chill out while we take care of all your documents. It is also an economical option as you can get all the necessary documents for your trip ahead of time and you can make sure everything is correct before you head out.
Visit iVisa.com and apply now to get the best travel experience and find out more about Kenya visa for the citizens of the United Arab Emirates .
Frequently Asked Questions
We understand how your perfect trip to your dream destinations can quickly turn into a disaster due to wrong information. So iVisa.com has dedicated this section of the blog to answering all your questions about Kenya visas for the citizens of the United Arab Emirates so that you can make an informed choice. Learn more about this process by visiting iVisa.com.
What is the application process?
The application process for Kenya visas for the citizens of the United Arab Emirates with iVisa.com is extremely simplified and easy to follow. All you need to do is:
Fill out your eVisa application form as carefully as possible.
Select your processing time.
Make sure to scan and attach required documents to your form before submitting it.
Make payment for your eVisa application via the mode of payment of your choice.
What is an eVisa ?
The Kenya visa for the citizens of the United Arab Emirates or "eVisa'' is an electronically issued and stored authority for travel to Kenya for tourism purposes, which replaces the traditional paper visa process and can be obtained online. It is valid for 90 days after issued and can be used as a Single Entry visa.
It allows a stay of up to 90 days in Total in Kenya, but you can apply for an extension twice at the immigration headquarters in Nairobi if you wish to stay longer. You will receive approval for a visa via email which you need to print out and carry with you on your trip. For multiple entry visas for business purposes or visiting families, UAE citizens must ask at the Immigration HQs (Nairobi) by compiling extra documentation :
invitation letter for the Kenyan company or family
proof of applicant's employment
a copy of registration or incorporation certificate.
What are the other essential documents required?
While applying for a Kenya visa for the citizens of the United Arab Emirates, via iVisa.com, all you need apart from a working internet connection is :
Clear digital photos taken as recently as possible.
A valid and recent UAE-issued passport with at least six months validity from the date of entry and at least one blank page in case you require a stamp. *A scan of your passport's information page which you will be asked to upload while you fill in the application form.
Proof of Accommodation in Kenya, like reservations or invitation letters from hosts in Kenya.
Documents to prove your purpose of travel, like your travel itinerary.
An onward flight ticket.
A functioning email address is required to keep you updated about the progress of your application and to send you your documents.
A credit card/debit card or PayPal account will be required to make payments for your form. iVisa.com is renowned for being safe, so be assured that your documents are safe and sound.
Click here to get started.
What are the processing times and prices?
For Kenya visa for the citizens of the United Arab Emirates, iVisa.com offers the following options and you can choose according to your preference :
Standard Processing; which you must use if you have enough time before the journey. Your documents will be sent just in time for your departure, at a very low cost.

USD $130.19

-

6 Business Days

.
Rush Processing; which you must use in case you don't have enough time. Your documents will be sent a little ahead of time with a little extra charge applied.

USD $184.19

-

4 Business Days

.
Super Rush Processing; which you must use in case of utter emergency. Your documents will be sent immediately, with higher extra charges applied.

USD $244.19

-

2 Business Days

.
How safe is iVisa.com?
iVisa.com is a safe platform that makes use of a well-functioning and super-efficient system that keeps the details of our customers absolutely safe and secure. You can read more from our clients who vouch for our services by visiting iVisa.com.
I still have questions, what do I do?
Worry not, just contact customer support at any time and we will look into your questions about the Kenya visa for the citizens of the United Arab Emirates. You can also visit iVisa.com for more information.
iVisa.com Recommends
Your first stop could be the largest mountain in Kenya and is also the second-highest in Africa, Mount Kenya, situated across the border of Tanzania. Soaring to a great 5,199m/17,057ft height, its rugged peaks are quite the attraction for climbers. Travelers hoping to reach the summit can either hike to Point Lenana, or the trained and experienced ones could climb to the highest point, Batian Peak. Its lower slopes are covered in forests of bamboo and African rosewood trees and the mountain runoff provides water for over two million people.
The Mount Kenya National Park, established to conserve endangered wildlife which is now one of the top Kenya sightseeing places. known for its exhilarating wildlife safari tours. In the foothills of Mount Kenya is Ol Pejeta Conservancy, a great destination that shows the relationship between people and wildlife. This conservancy saw the death of the last male northern white rhino, Sudan, in 2018. It is still home to the last females of the subspecies. You can enjoy lion tracks here, too!
The team of iVisa.com gleefully wishes you an amazing trip to Kenya!