Are you planning your next holiday in Kenya? Kenya is known for its beautiful landscapes, friendly locals, wildlife, and beaches. Its nature reserves are famous all over the world. Here at iVisa.com, we help you do this process and answer your question: Kenya Visa: How long does it take?
Let's start now with your visa application and live a new wild experience in this beautiful country that is also an ideal safari destination. The animals are abundant and diverse: from elephants and lions to rhinos and antelopes.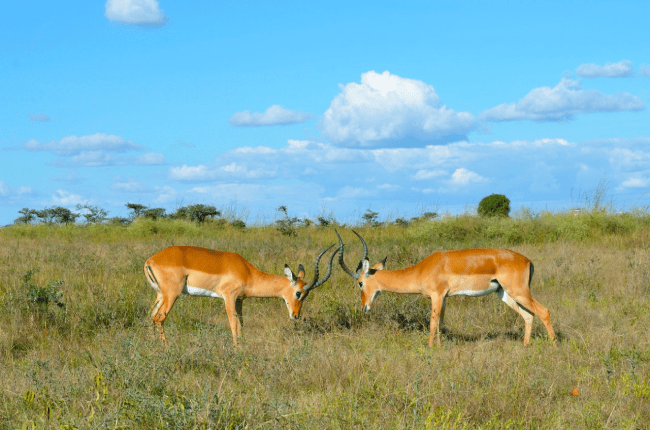 Keep reading and explore the most popular questions about this process ok Kenya Visa.
Frequently Asked Questions
What are the COVID-19 restrictions for Kenya?
Surely you are already aware that traveling today is different due to COVID-19. For this reason, we have for you all the news regarding the regulations that Kenya have implemented on our product page.
Kenya Visa: How long does it take? Keep on reading to find out all the details.
What is the Kenyan Tourist e-Visa?
It is an authorization document granted by the Kenyan government so that you can visit this country legally and safely.
How long is the Kenya visa valid?
You can be in Kenya with your visa for 90 days after issued. This visa only has a Single Entry. Kenya Visa: How long does it take? Find out everything you need to know in this article.
What documents do I need to obtain the Kenyan Tourist e-Visa?
To obtain the Kenyan Tourist e-Visa you need to have these documents:
Minors Passport Bio Data Page (if applicable)
Applicant Photo and passport cover
Passport Personal Details Scan
Airline Confirmation and proof of accommodation (if applicable)
Cover Letter (if applicable)
Host's ID (if applicable)
Hospital Letter (if applicable)
Appointment letter from Kenyan hospital (if applicable)
Organization's Certificate of Registration in the justice authority (if applicable)
Work ID of the host (if applicable)
Host's Passport Personal Details Scan (if applicable)
Employment Proof (if applicable)
Previous Visas Last Year (if applicable)
Kenya Visa: How long does it take? We'll tell you all about it in this article.
Kenya Visa: How long does it take, and what are the costs?
At iVisa.com, we have 3 processing options, you can choose the best for your needs.
Standard Processing:

6 Business Days

-

USD 91.00

.
Rush Processing:

4 Business Days

-

USD 121.00

.
Super Rush Processing:

2 Business Days

-

USD 156.00

.
Kenya Visa: How long does it take? This is definitely up to you!
Can I trust iVisa.com?
You can absolutely trust iVisa.com. We have the appropriate experience in processing visas and other documents so that you can travel safely. We invite you to look at our client reviews and see with your own eyes hundreds of experiences around the world.
Where can I find more information?
You can find more information with our team of customer service agents. They are happy to help you with your question Kenya Visa: How long does it take?
iVisa.com Recommends
If you're planning a trip to Kenya, there are many things that you should know before you go. Here is some information about the country and what you can expect when visiting:
Kenya is located on the east coast of Africa; its capital city is Nairobi. It has an area of 1,000,000 square kilometers (386,400 sq mi).
The climate is generally arid, with two rainy seasons: one from March to May and another from October to December.
The economy is based on agriculture, tourism, and trade.
There are over 250 ethnic groups in Kenya.
The main language is English.
The official currency is the Kenyan shilling (KES) but US dollars are widely accepted by hotels, tour operators, restaurants, and shops.
The national flower is the Kikuyu rose, which blooms between April and June.
The national bird is the African gray parrot.
The national tree is the baobab tree.
The national animal is the giraffe.
The most popular tourist attractions in Kenya include Mount Kenya, Lake Nakuru National Park, Diani Beach, Mombasa Old Town, Tsavo East National Park, Samburu National Reserve, Masai Mara Game Reserve, Amboseli National Park, Kakamega Forest, Hells Gate National Park, etc.