Kenya is a country of contrasts, from the bustling cities and sprawling suburbs to the remote wilderness areas that are home to some of Africa's most endangered species. From Nairobi, the capital, it is possible to see wildlife up close, including at Amboseli National Park, where elephants and giraffes roam free.
Do you want to explore Kenya? Here at iVisa.com, we'll help you!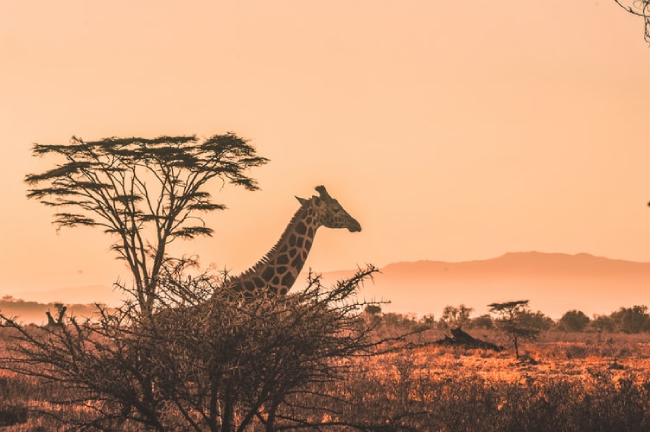 In this article, you will learn everything about getting your Kenya Visa. We don't have the Kenya Visa On Arrival at the moment, but we'll let you know when we do. However, we'll tell you everything you need to know about the Kenyan Tourist eVisa.
Frequently Asked Questions
What are the COVID-19 restrictions for Kenya?
As the COVID-19 restrictions frequently change depending on each country, we recommend you check our product page to get up-to-date information about traveling to Kenya.
What is the Kenya Visa On Arrival, and how do I apply for it?
The Kenya Visa On Arrival is the visa that the government of the country grants you when you arrive at the airport. This visa is valid only for some nationalities. Please find out if your nationality can apply for this type of visa in our Visa Checker. On the other hand, the Kenyan Tourist eVisa is a mandatory travel document that must be obtained before your entry into the country.
The validity is 90 days after issued with a Single Entry. Read on for more information on the Kenya Visa On Arrival cost.
What documents do I need to apply for the Kenyan Tourist eVisa?
You need the following documents to obtain your Kenyan Tourist eVisa
Minors Passport Bio Data Page (if applicable).
Applicant Photo and passport cover.
Passport Personal Details Scan.
Airline Confirmation and proof of accommodation (if applicable).
Cover Letter (if applicable).
Host's ID (if applicable).
Hospital Letter (if applicable).
Appointment letter from Kenyan hospital (if applicable).
Organization's Certificate of Registration in the justice authority (if applicable).
Work ID of the host (if applicable).
Host's Passport Personal Details Scan (if applicable).
Employment Proof (if applicable).
Previous Visas Last Year (if applicable).
How much are the costs and processing times?
As we do not have the Kenya Visa On Arrival Cost yet, we'll tell you the prices for the process of the Kenyan Tourist eVisa. We have thought of your comfort, so we have different fees depending on how quickly you need your visa.
Standard Processing:

6 Business Days

-

USD 91.00

.
Rush Processing:

4 Business Days

-

USD 121.00

.
Super Rush Processing:

2 Business Days

-

USD 156.00

.
Can I trust iVisa.com?
Of course, you can trust iVisa.com, we are here to help you in your visa process. If you want to take the step and start this new experience in Kenya with us, we recommend that you review our client reviews so that you feel more comfortable and safe.
Where can I find more information?
You can contact us 24 hours a day, 7 days a week. We have an excellent customer service team that will accompany you in whatever you need. So put your worries aside, and let's start your Kenya visa process and obtain more information about the Kenya Visa On Arrival cost.
iVisa.com Recommends
Those looking for something more active will find plenty of activities to keep them busy across the country. Hiking through Masai Mara or Tsavo East national parks offers an unparalleled opportunity to spot wild animals, while white-water rafting on the River Kwai gives thrill-seekers a chance to get wet and wild. Those who prefer to travel by land can cycle along the Great Rift Valley, stopping off at hot springs and traditional villages along the way.
The diversity of Kenya extends beyond its natural attractions, with over 200 ethnic groups boasting unique cultures and traditions. The Maasai people, original herders from Tanzania, have been living in Kenya since the 15th century, and their distinctive dress and culture are still visible today. They maintain their own language and religion, as well as a social structure, which includes a class system based upon age. Today many Maasais also work as highland farmers, raising livestock such as goats, sheep, and cattle. In addition to keeping themselves occupied, they also provide tourists with camel rides, horse riding, and cultural performances. Other tribes include the Kikuyu, Embu and Kamba, who settled in Kenya after relocating from Uganda during British rule.
These communities share similar customs and languages, but each has its own distinct identity and traditions.