Kenya is a country with a rich and diverse culture, history, wildlife, architecture, people, and more! It's also one of the most affordable countries in Africa for tourists. Thinking of visiting? If it is a yes, iVisa.com will help you with the entire Kenya Visa process.
Keep reading because this article will let you know everything about this process and how to get the visa.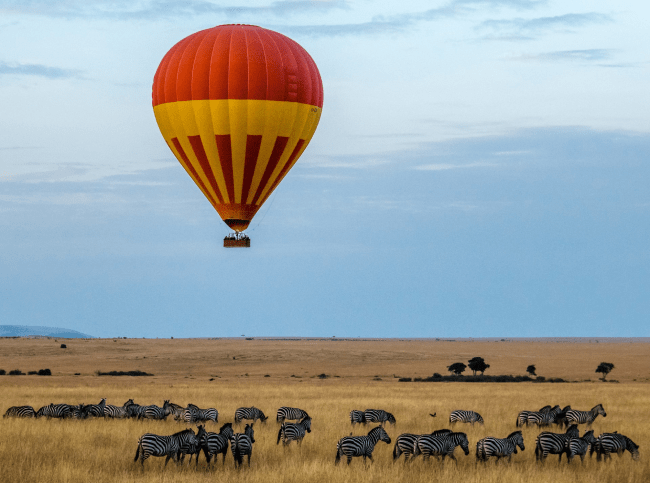 Let's start this new adventure to Kenya!
Frequently Asked Questions
What are the COVID-19 restrictions for Kenya?
Currently, traveling is different, as there are regulations on COVID-19 that each country has taken to protect citizens and visitors. For this reason, when you travel, we recommend that you visit our product page so that you know the updates on the regulations and thus travel safely and calmly.
What is the Kenyan Tourist e-Visa, and how do I apply?
The Kenya Visa is very simple and completely online. We help you carry out this process. If you apply, you must have a passport that is valid for at least six months from the planned date of entry. You need to have other documentation that you will read down in this article.
What documents do I need for the Kenya Visa Process?
You need the following documents to do the Kenya Visa process:
Minors Passport Bio Data Page (if applicable)
Applicant Photo and passport cover
Passport Personal Details Scan
Airline Confirmation and proof of accommodation (if applicable)
Cover Letter (if applicable)
Host's ID (if applicable)
Hospital Letter (if applicable)
Appointment letter from Kenyan hospital (if applicable)
Organization's Certificate of Registration in the justice authority (if applicable)
Work ID of the host (if applicable)
Host's Passport Personal Details Scan (if applicable)
Employment Proof (if applicable)
Previous Visas Last Year (if applicable)
The Kenyan Tourist e-Visa has a validity of 90 days after issued, with a Single Entry.
Can you imagine enjoying Kenya for almost three months? Because we imagine it, and we will make it possible.
How much are the costs and processing times?
At iVisa.com, we think of you. For this reason, we have prepared three options for you to choose the one that best suits your needs and your pocket. We also remind you that you can pay by credit or debit card.
Standard Processing:

6 Business Days

-

USD 91.00

.
Rush Processing:

4 Business Days

-

USD 121.00

.
Super Rush Processing:

2 Business Days

-

USD 156.00

.
Can I trust iVisa.com?
You can trust iVisa.com 100% for your Kenya Visa process, as our years of experience in travel documentation speak for themselves. For you to take the leap and travel to Kenya soon, check our client reviews, here you will find the experiences of our clients.
Where can I find more information?
You can find out more with our amazing [customer team]/kenya-visa, who are available for you 24 hours a day, 7 days a week. Do not hesitate to contact us and make your experience in Kenya a unique trip.
iVisa.com Recommends
Already you know about the Kenya Visa, now we present to you the top 5 Tourist Attractions in Kenya:
1) Diani Beach - Located on the Indian Ocean coast, this beach attracts plenty of visitors from around the world who are looking for peace and relaxation. Bordered by an acacia forest, Diani offers a variety of accommodation options.
2) Mombasa Island – Home to the Republic of Kenya's parliament, the city of Mombasa is located on the southern tip of the Kenyan Coast. This island has a lot going on, which includes lagoons, nature trails, and many shops.
*3) Malindi** - A town at the base of Kilifi Hill, it was built by the Sultan of Zanzibar as his palace. In fact, there are several other historic buildings that have been renovated, such as the Kivutha Ranch.
4) Lamu Archipelago - Located just north of Mombasa, this place is home to the oldest mosque in East Africa.
5) Kakamega Forest - One of the largest intact forests in the region, Kakamega Forest near Lake Victoria is perfect for those who enjoy being out in the great outdoors.
Are you ready to carry out your Kenya Visa? Let's start this trip to wonderful Kenya.