Visa Policy for Kosovo
Kosovo visa policy defines the requirements that a foreign national wishing to enter Kosovo must meet in order to obtain a visa, which is a permit to travel, enter and remain in Kosovo. Our Kosovo Visa Guide provides you with detailed information on Kosovo's visa policy for various nationalities around the world, including types of visas, requirements, visa sponsorship, and visa fees. Visa applications for Kosovo must be made in advance. There are the following types of visas for Kosovo:
Visa C (for A Short Stay for the Purpose of Transit or A Planned Stay)
Visa D (for a Long Stay)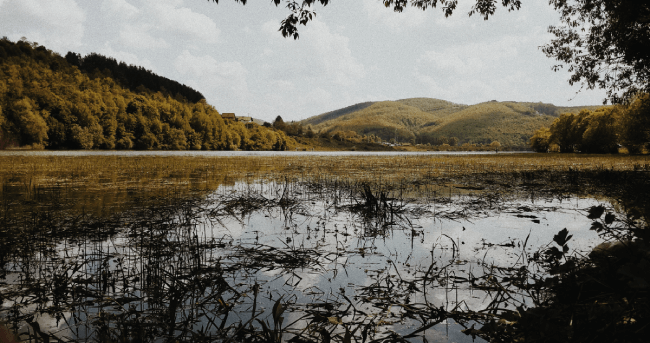 Generally speaking, all visas are issued by overseas Kosovo representatives. National authorities may only grant visas or extend legitimate visas in clearly defined exceptional cases, while some border inspection posts may grant visas.
Citizens of the countries described above, without holding a valid Schengen multi-entry visa or a biometric valid residence permit, shall not need a visa to enter, transit, or remain in Kosovo for a period of up to 15 days.
In order to successfully obtain a Kosovo visa, it is important to be prepared and gather all the necessary information regarding the purpose of your visit and your nationality. Obtaining a Kosovo visa involves the following steps:
Make an Appointment Whenever possible, you should contact the relevant consulate in advance to schedule a meeting because original documents need to be presented in person.
Finalize Your Application A consular interview will be conducted at the relevant embassy to determine the purpose of your stay as well as the required documents.
Receive Your Visa Upon completion of the processing time, your application will be reviewed and you will be notified of the result. After your visa application has been approved, you will be called back to the consulate to receive your visa.
Kosovo visa applications need to be filled out in order to obtain the Kosovo visas. The following documents are required of you if your nationality is ineligible for a visa-free entry into Kosovo:
A completed and signed application form
A photograph that is not older than one month
A copy of the passport
Documents stating the purpose of visit, sufficient financial means, and proof of adequate accommodation.
Sufficient information proving the intention of return
Medical travel insurance
Visa payment receipt
Continue reading this article for more details about the Kosovo visa policy.
Tourist Visa Policy for Kosovo
Kosovo tourist visas are issued to tourists planning on sightseeing in the country. They are the most common visa type for the country. Individuals and groups can obtain a Kosovo tourist visa through consulates, third-party companies, and authorized travel agents. Check out the Kosovo visa policy for more updates.
To travel to Kosovo on a temporary basis, you can obtain a Kosovo Short-term visa. The most common reasons for requesting this type of visa are tourism, visiting family or friends, business trips, short-term education, exchange programs, short-term work, transit, and many other non-permanent scenarios. Kosovo Short-term visas have a 90-day maximum validity period. It is possible to obtain a short-term visa with single or multiple entries.
Kosovo Visa
The Kosovo government has been in membership negotiations with the EU since 2008, but the country is not a member and regulates its visa policies on its own.
Many countries all over the world have bilateral or multilateral visa agreements with Kosovo that eliminate lengthy visa procedures. As of the date that their first entry into Kosovo took place, citizens of the listed countries are allowed to stay for 90 days within 180 days. According to the Kosovo visa policy, these countries are allowed to visit Kosovo with a valid visa.
Afghanistan
Algeria
Angola
Azerbaijan
Bangladesh
Belarus
Benin
Bhutan
Bolivia
Bosnia and Herzegovina
Burkina Faso
Burundi
Cambodia
Cameroon
Cape Verde
Central African Republic
Chad
China
Comoros
Congo Republic
DR Congo
Cote d'Ivoire (Ivory Coast)
Cuba
Djibouti
Dominican Republic
Ecuador
Egypt
Equatorial Guinea
Eritrea
Ethiopia
Gabon
Gambia
Georgia
Ghana
Guinea
Guinea-Bissau
Haiti
India
Indonesia
Iran
Iraq
Jamaica
Kazakhstan
Kenya
Kyrgyzstan
Laos
Lebanon
Liberia
Libya
Madagascar
Mali
Mauritania
Moldova
Mongolia
Morocco
Mozambique
Myanmar
Nepal
Niger
Nigeria
North Korea (DPRK)
Pakistan
Palestine
Peru
Philippines
Russia
Rwanda
Senegal
Sierra Leone
Somalia
South Sudan
Sri Lanka
Sudan
Suriname
Syria
Tajikistan
Tanzania
Thailand
Togo
Tunisia
Turkmenistan
Uganda
Ukraine
Uzbekistan
Vietnam
Yemen
Zambia
Zimbabwe
Learn more about the Kosovo Visa
Other Visa Information for Kosovo
Kosovo visa policy does not require a visa for holders of diplomatic or service/official passports for 15 days of the following countries:
China
Egypt
Indonesia
Russia
Ukraine
Holders of a Laissez-Passer issued by the United Nations are not required to obtain a visa. Citizens of all countries with a valid multiple-entry Schengen visa or with a valid biometric residence permit from a Schengen State are not required to obtain a visa. They can stay in Kosovo for 15 days