There currently are 53 nationalities including Danish that have access to a Kuwait evisa, which is an easier way of acquiring a visa for Kuwait without visiting the embassy. To check if you are qualified to apply one, iVisa provides an easy-to-use tool called Visa Checker. All you need to do is enter your country of origin and select Kuwait as your destination. You will find out if you are eligible in just a second.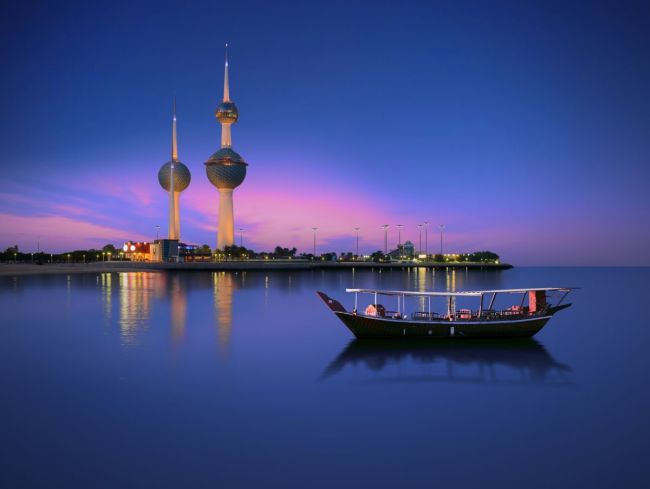 The application process is very easy, and Danish should have no issues in completing it. Should there be a need of assistance, iVisa provides an excellent support service that can take your call day and night.
What is required of you?
iVisa is happy to do most of the work for Danish, as long as you provide the few information and documents needed to help them get started. The list is not very long, and everything on it is easily accessible. Here is what you need to provide:
Valid passport – chances are you already have one. However, make sure that is still valid. Take a look at its expiry date.

Digital copy of your passport – the most essential part is the information page, but you should just scan the entire booklet.

Valid e-mail address – electronic visas are linked to passports electronically. However, you still need to print out a copy before departure, which is why iVisa will send you one via e-mail in PDF format.

GCC residence card – this applies only to applicants from the other countries that are a part of Gulf Cooperation Council (Bahrain, Kuwait, Oman, Qatar, Saudi Arabia, and the United Arab Emirates.) At the same time, the applicants from the GCC must work in specific fields. You can find all of them on iVisa's website.

Means of payment – the Kuwait evisa itself is free, but before submitting the application, you will be asked to pay the service fee for iVisa. You can do so using a credit/debit card or a Paypal account.
How to apply and how much does it cost?
We all value our time, reason why iVisa guarantees to do your bidding in as little time as possible. You have three available options when it comes to processing time, and Danish can choose one that best suits your needs or pocket. At the same time, your choice will determine the cost of your visa, so make sure that you read on all options. They are as follows:
Standard processing – if you like to plan ahead, you can go for this option. It takes three business days for your application to be processed, and the s service fee is just $20.

Rush processing– this option will have your visa ready in just 2 business days. The cost, however, goes a bit higher. You will be billed $60.

Super rush processing – if you want to be on a plane to Kuwait tomorrow, you can select this option. Your application will be processed within just 12 hours, and you will pay $80 for the urgency.
Reminder: Kuwait's weekend is on Fridays and Saturdays, so keep that in mind when you do the math regarding the processing time.
Kuwait evisa – The Application Form
As most of us, including Danish do not usually like forms, the one created by iVisa is easy to understand. It is divided into three steps to successfully accomplish to in a more convenient way.
The first one will ask you to put in your general information and choose one of the three processing time mentioned above. It should take you about 5 minutes to complete.
The second step is about payment and quick revision. It is very important that Danish are careful when you fill in the general information section. Mistakes can only be corrected if the application form is not processed, so you have a very small window to do a correction. Also, cost of your visa is not refundable after processing. The best course of action is to double-check everything you fill in during step one.
The third step will ask Danish to upload any additional documents you may be required to. The number of documents differs from case to case, so you may be required to upload more documents than other people. That is pretty much it. All you have to do at this point is to wait for your visa to arrive in your e-mail inbox.
The Kuwait visa is easy to obtain, and it takes only about 10 minutes of your time. The document you get will allow Danish to stay in Kuwait for 90 days, and you have a single entry.