Kuwait is a small country located in the Middle East that attracts millions of visitors due to its modern skyscrapers, grand mosques, food, and its people that all make this country a must-see place for all tourists worldwide.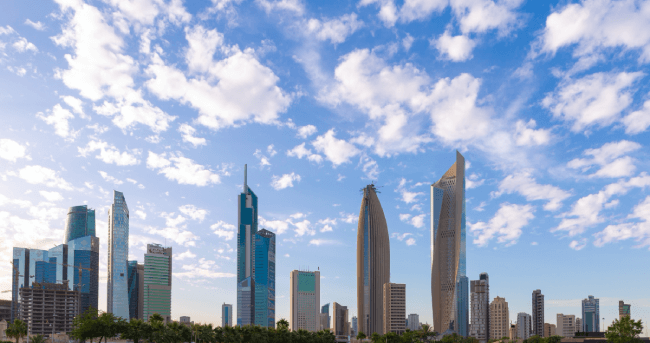 Despite being a gem that has not been discovered yet by many people worldwide, it is still famous for those who like to enjoy the Middle East due to its safety. However, the pandemic that the planet is living through right now makes tourism more complicated than it was. That is why Kuwait's government has announced that those who arrive in the country will have to stay in self-quarantine for 7 days.
Besides, the government requires all visitors to show a Health Declaration that demonstrates their medical status before entering the country. For this reason, iVisa.com can help you to obtain it from home! We will take care of all your data, so you receive the best service possible.
Learn more about getting the Health Declaration that will be necessary for you to enter Kuwait.
Frequently Asked Questions
What is a Health Declaration?
A Health Declaration is a document that demonstrates that your health status is optimal before entering the country. It will help the government to control the outbreak from the outside.
Please, bear in mind that it is not a replacement for a visa, but a requirement for the unprecedented times we live. Therefore, if your country does not count with a visa exemption, you will need to apply for one in addition to the Health Declaration.
Do I need a COVID vaccine or vaccination certificate to enter Kuwait?
Yes, Kuwait has been taking steps to restore travel within its borders. In order to enter Kuwait, travelers need to display a COVID-19 vaccination certificate.
Accepted vaccines are AstraZeneca, Janssen, Moderna and Pfizer. Travelers who have been vaccinated with Sinopharm, Sinovac or Sputnik V will also be accepted if they have received one vaccine dose of AstraZeneca, Janssen, Moderna or Pfizer as well. The definition of full vaccination is when the final dose of a vaccine against SARS-Cov-2 has been administered at least two weeks before traveling. Only unvaccinated Kuwaiti nationals are eligible to enter the country.
What countries are required to show a Health Declaration?
As we said before, all foreigners planning to enter Kuwait will need to show this documentation. There is no exception for any country. Consider that you will be required to stay in self-quarantine for 14 days at your hotel or accommodation place despite showing it.
What are the requirements to obtain a Health Declaration?
If you have decided to get a Health Declaration with iVisa.com, all the information we need to proceed is the following:
A valid passport to fill all your personal information required for this situation.
Return flight tickets.
The place of accommodation in the country.
A valid payment method such as your credit/debit card or a Paypal account.
Your current email address where you can receive the Health Declaration.
How much does the procedure cost, and how long does it take?
The official costs and the waiting time will depend on your choice. Currently, iVisa.com offers three different options depending on the needs of the client. These are:
Standard Processing Option: You wait

24 hours

, but it costs

USD 153.00

.
Rush Processing Option: Costs

USD 168.00

, but you will receive it in

8 hours

.
Super Rush Processing option: You receive it in

4 hours

, but it costs

USD 193.00

.
It is essential to highlight that iVisa.com reckons with the most professional team to help you during your process. Moreover, if you have any questions about it, do not hesitate to communicate with us whenever you want.
How do I process my Health Declaration?
Processing your Health Declaration with iVisa.com is pretty simple! All you will need to do is to follow these straightforward steps:
First off, you will need to complete an application form here answering some basic questions about yourself.
Secondly, you will need to decide among the three processing options that we mentioned before. Bear in mind that iVisa.com offers three different options depending on which one suits you.
Third, you will need to verify your valid payment method. Remember that we only accept credit/debit cards or Paypal accounts.
Finally, you will need to submit everything and wait, while our experts prepare your Health Declaration for you.
If you have any other questions about the procedure or made a mistake while you were typing your information, you can contact us whenever you want.
Is iVisa.com secure for this process?
Undoubtedly! iVisa.com understands the concerns of its customers about the treatment of their personal information. That is why we count on a safe and easy-to-use platform that will protect all your data. Besides, our satisfied clients recommend our services due to our outstanding service. If you want to read more about our reviews, you can check more by clicking here, so you have peace of mind.
Can I get in touch with you if I have any doubt?
Absolutely! Our customer service team will be pleased to answer any questions whenever you want, so you can make the best decision possible. In addition, you can contact us by sending an email to help@ivisa.com.