The Kuwait government has updated its immigration regulations and the latest information can be called good news for foreign nationals who are still staying and living in the country. The information states that there will be a Kuwait visa extension available for foreigners who have a current valid visa. The Kuwaiti government will allow them to extend the duration of their visas, and their stay, automatically so there will be fewer people going to Kuwaiti government offices and requesting visa extensions from there.
There are no additional announcements so, at the moment at least, the program is expected to be terminated on July 31st, 2020. But as long as the program is still in force, its stipulations will be a big help to foreigners in Kuwait since they will not be required to submit documents or pay additional fees to process the Kuwait visa extension, provided their visas are still valid. They will still be able to prolong their stay in the country.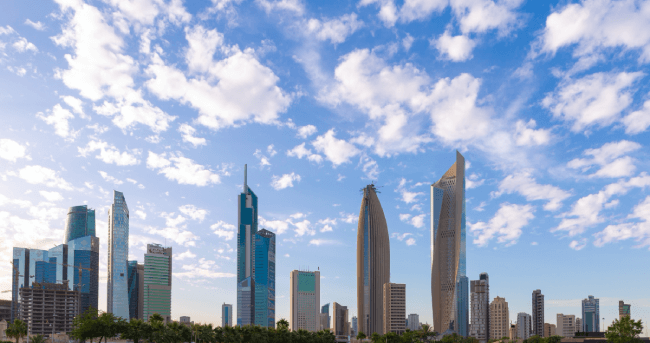 But for those who still don't have a visa and want to enter Kuwait, you will need to apply for one for the government to grant you entry, except for citizens of five countries who can enter Kuwait without having to apply for a visa.
There are several countries whose citizens are eligible to apply for an eVisa. A Kuwait eVisa is, in essence, a document that you get when you pre-register yourself with Kuwaiti immigration. Once you get to Kuwait, the eVisa will be replaced with a visa on arrival which will then be inspected so they can let you enter. Applying for an eVisa is more preferred than going to any Kuwaiti embassy and requesting a visa there since the traveler will avoid wasting time and other resources. All you need to do is request the eVisa from the iVisa.com platform, this platform is very easy and simple so it won't take you long to do it. Once you finish completing your application, you just have to wait for the document to be sent to your email.
Frequently Asked Questions
Is Kuwait requiring every traveler to obtain a Kuwait visa and a Kuwait Health Declaration Form?
A visa is not necessarily required for everybody. There are five nations whose citizens can enjoy visa-free entry procedures. However, if you are not a citizen of any of these countries, you will be expected to present a visa, that is, if you want to enter the country. On the other hand, Health Declarations are no longer required for entry.
Which countries enjoy visa-free entry into Kuwait?
There are five countries whose citizens are not required by the Kuwaiti government to produce a Kuwait visa to enter the country. These are the following: Bahrain, Oman, Qatar, Saudi Arabia, and the United Arab Emirates.
Which countries are allowed to process for an eVisa?
As stated above, getting an eVisa from online services is better than requesting the document through the Kuwaiti government directly. One main reason is that eVisas are available online so you are not forced to go to a government office and wait for hours in line for a chance to talk with somebody who can process your request. Another is that you will not unduly expose yourself to the risk of acquiring an infectious disease from other people.
The countries on this list are fortunate that Kuwait allows them to apply for an eVisa. These countries are Andorra, Australia, Austria, Belgium, Bhutan, Brunei, Bulgaria, Cambodia, Canada, Croatia, Cyprus, Czech Republic, Denmark, Estonia, Finland, France, Georgia, Germany, Greece, Hungary, Iceland, Ireland, Italy, Japan, Laos, Latvia, Liechtenstein, Lithuania, Luxembourg, Malaysia, Malta, Monaco, Netherlands, New Zealand, Norway, Poland, Portugal, Romania, San Marino, Serbia, Singapore, Slovakia, Slovenia, Spain, Sweden, Switzerland, Hong Kong, Turkey, Ukraine, United Kingdom, United States, Vatican.
What documents does iVisa.com need that you send for eVisa processing?
All applications should include:
Passport Personal Details Scan

Last Page of Passport (if applicable)

Birth Certificate (if applicable)
A clear copy of the traveler's passport, specifically the portion where the personal details are. In certain circumstances, the application will need to have a copy of the last page of the passport.
What else do I need to know about the eVisa?
The Kuwait eVisa should only be used for tourism purposes. It also allows the holder to enter the country once, with a maximum length of stay of 90 days in Total.
Visitors are advised to have a soft copy of the evisa available. You can also print the evisa and take the hard copy along with you everywhere. And the visitor's passport should be valid for at least six months after the planned entry date.
Why should you use the iVisa.com platform to request documents?
The safety and security of sensitive information are paramount and iVisa.com addresses this by having its website protected by top-of-the-line security software. This assures all customers that their information is safe and will not be accessed by unauthorized people.
What if I need more information about travel documents?
The iVisa.com website is like a one-stop-shop for everything related to travel documents that can be requested online. Visit the website now to learn more. If you have questions or concerns, please don't hesitate to email us at [email protected].