We first must advise you of any Kyrgyzstan Vaccine Requirements if you're planning a trip to this peculiar country. Remember that traveling anywhere has changed in the last years due to the coronavirus pandemic!
Continue reading so that we at iVisa.com can advise you correctly!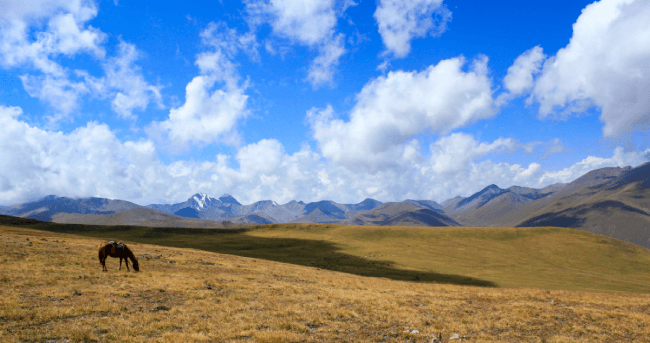 How to obtain travel documents with our website
Go to iVisa.com's page first.
Complete the online form you see on-screen and pick a processing speed.
Take a look at all the information you offered to make sure it is 100% correct, and choose a processing speed.
Pay the fees required and attach the items necessary to process the request.
Lastly, wait for your travel document by email!
Frequently Asked Questions
Do I need a COVID vaccine or vaccination certificate to enter Kyrgyzstan?
No, you don't. Fully vaccinated travelers are not required to present a negative test result to enter Kyrgyzstan, however COVID vaccination passports or certificates are not mandatory to enter Kyrgyzstan. Since information may change quickly, we advise you to follow up on the latest Kyrgyzstan travel updates and/or contact your local embassy.
Can the team at iVisa.com assist me with entry requirements into Kyrgyzstan?
Yes, we can! This is basically why we are here! Have a good time searching with our Visa Checker tool on the iVisa.com website. You can use it to find out whether you need a tourist e-Visa to enter Kyrgyzstan and learn about any additional entry requirements for Kyrgyzstan and any other country combination.
iVisa.com will help you apply for your tourist e-Visa and we only ask you to complete three easy steps:
Complete the application When you do this step make sure to double-check your answers for accuracy. This is important as a mistake will cause you to have to repeat the process.
Select your processing time and then pay the fee required using your credit/debit card or PayPal account.
Upload any requested documents then submit.
iVisa.com makes it easy for you. We can answer more than Kyrgyzstan Vaccine Requirements and are eagerly waiting to assist you.
Lets chat!
Is it mandatory for me to quarantine on arrival to Kyrgyzstan?
There are no quarantine requirements for travelers to Kyrgyzstan.
What are the processing speeds for document retrieval using iVisa.com?
iVisa.com provides different processing options for you to attain the Kyrgyzstan eVisa in the time that you need. The options are:
Standard processing: Here the processing is completed at a regular pace and includes our most cost efficient rate for receipt.

USD 96.80

-

9 Business Days

.
Rush processing: Choose this processing speed when you need your documents back a bit faster than the standard. It would cost a little bit more than the standard.

USD 126.80

-

7 Business Days

.
Super Rush processing: Do you want to get it back quickly? With Super Rush processing you'll get your document back super quickly!

USD 161.80

-

5 Business Days

.
When we have updated answers to Do I need a vaccine to travel to Kyrgyzstan you will be able to find all the information you need at iVisa.com
What docs will iVisa.com require for my application?
When you apply for at Kyrgyzstan e-Visa with iVisa.com, you'll only need the following:
Passport, the page with your picture and personal info on it.
A credit or debit card to pay the processing fee. We even allow PayPal for processing fees.
An email address, as we will communicate with you electronically after submission.
Will iVisa.com update me when the answers change to the questions concerning the Kyrgyzstan Vaccine Requirements?
You can trust us to provide the most current information about travel planning no matter where you are going. While we aren't able to alert you to these changes as they happen, we keep our site up to date and wish that you are free to contact our team.
The information concerning the Kyrgyzstan Vaccine Requirements will change and we will make sure to change with it so that you are always updated!
Is iVisa.com's online platform safe to use?
It is very safe to use iVisa.com's online platform. Safety is very important to us as we are travelers as well who utilize our services! You can get verbal confirmation of this by viewing our customer reviews.
I have more questions, how can I connect with iVisa.com?
If you have more questions then please visit our iVisa.com website to read more on this topic and many others by visiting our main page at iVisa.com. You can use the chat feature or send us an email. We hope now that you know about the Kyrgyzstan Vaccine Requirements that we see you around!
iVisa.com recommends
The people of Kyrgyzstan come from a proud tradition as nomadic horsemen and warriors of the Central Asian steppe. Once the rulers of a vast empire in the middle of Central Asia, they have been under the thumb of one foreign people or another since the time of Genghis Khan. Knowing what is traditionally taught about Genghis Khan makes us eager to get into the country of Kyrgyzstan.
This country is located on the Silk Road, the ancient trade route between China and the Mediterranean. The Tian Shan Mountains, which surround the ancient caravan route and dominate the country, are home to snow leopards, lynxes, and sheep. In the south, the thousand-year-old city of Osh has a huge and bustling public market that was once a stop on the Silk Road.
Do not miss the opportunity to visit it, remember that for this you must apply for certain documents first and we are willing to help you with that!