Malawian citizens are eligible for a Kyrgyzstan eVisa. As a result, the citizens of Malawi who travel to Kyrgyzstan can apply online for their visas instead of going to an embassy. Therefore, we can say that obtaining a Kyrgyzstan visa for the citizens of Malawi is very easy.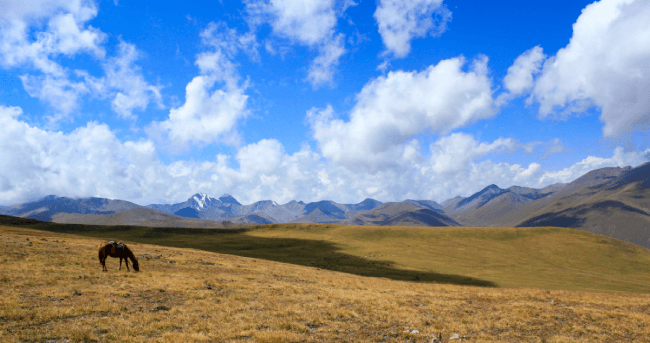 iVisa.com can help with the online application process. However, you need to consider that a Kyrgyzstan eVisa allows you to cross the border only through the following points of entry: Manas and Osh airports and land crossing with Uzbekistan (Dostuk), Kazakhstan (Ak-Jol, Ak-Tilak, and Chaldybar), China (Irkeshtam and Torugart), and Tajikistan (Bor-Dobo, Kulundu, and Kyzyl-Bel).
We also recommend you always check our website before applying to be sure that the eVisa is available. If the eVisa is not available yet, do not worry, you can still read the information below to be ready once we launch it.
Frequently Asked Questions
Do I need a Kyrgyzstan eVisa to enter this country?
It depends on your nationality. In the case of Malawian citizens, it is necessary to obtain a Kyrgyzstan visa for the citizens of Malawi.
What documents and items are required?
When you apply online for a Kyrgyzstan visa, you do not need much. In fact, the list of requirements is reasonably short. You only need the following:
A passport-size photo and also your valid passport
A scanned copy of your passports information page.
Your current email address.
Debit/credit card for payments.
A proper selfie holding the physical credit card used for the transaction is needed to verify payment. Only the last 4 digits of the credit card must be evident in the picture. Only one image is needed per order (only if necessary).
What are the processing times and prices?
The cost of your Kyrgyzstan visa depends on a single factor, and that is the processing time you choose during the online application process. iVisa.com gives you three options so that you can choose the one that best suits your needs. They are as follows:
Standard Processing Option:

9 Business Days

-

USD 96.80

Rush Processing Option:

7 Business Days

-

USD 126.80

Super Rush Processing Option:

5 Business Days

-

USD 161.80
How can I get the Kyrgyzstan visa for the citizens of Malawi?
The application form created by our team is relatively simple to complete. You should be done with it in 20 minutes or so. Plus, we have an excellent support service that is at your disposal 24/7 if you need help.
There are three steps you need to complete, and these are as follows:
First: Complete the online electronic form with your passport and travel information. Also, select the processing option you decided on for your trip. Second: This step covers the payment and asks you to revise your form just in case it contains mistakes. Third: This last step focuses on supporting documents. You have to upload them. When you are done, hit the submit button, and let us take care of the rest.
We will let you know about the approval of your eVisa via email.
Is iVisa.com a safe service?
Totally! We are always working towards responsibility and safety. For that reason, we never risk any information you offer and we try to be as transparent as possible about what we offer.
You can see our reviews if you want to be more sure of our services.
Where can I get more information about the Kyrgyzstan visa for the citizens of Malawi?
To resolve more questions and concerns, we recommend you contact our agents or continue reading more interesting information on our page.
iVisa.com Recommends
Kyrgyzstan is a rugged and remote Central Asian country located on the former Silk Road, which is a well-known ancient trade route between China and the Mediterranean. The Tian Shan Mountains, which encircle the ancient train route and dominate the country, is home to incredible snow leopards, lynxes, and other animals. In the southern area, you can find the ancient city of Osh, which has an enormous and active public market that was once a stop on the Silk Road.
Alpine pastures at the foot of Kyrgyzstan's impressive mountains are home to rare Edelweiss flowers and in plentiful quantities. This flower was listed as an endangered species and was subject to severe protection by many European states due to a dramatic reduction in its population. Many legends say the story of this humble and beautiful flower is a symbol of love, faith, and self-reliance among European citizens.
But that's not all you can find in Kyrgyzstan as an interesting fact. This country hides other treasures like a 12-meter high statue of Buddha in nirvana and a Swastika forest. Be ready for an amazing journey by exploring Kyrgyzstan.