Do you have an interest in viewing natural beauty? Have you ever spent your vacation on an island? Laos offers you an amazing experience of spending your vacation on 4000 islands in the southern tip of the country. You can stay in any of the three islands that are Don Khon, Don Khong, and Don Det. It will be very difficult to find internet services and ATMs on these remote islands. Thus, you have to plan ahead so that you will have everything that you might need during your stay. You can reach these islands by ferry and stay in local guesthouses. These islands will give you an opportunity to experience ancient Laos customs and relishing local cuisines. But before planning all of these, you need to apply for Laos eVisa if you are traveling from Singapore.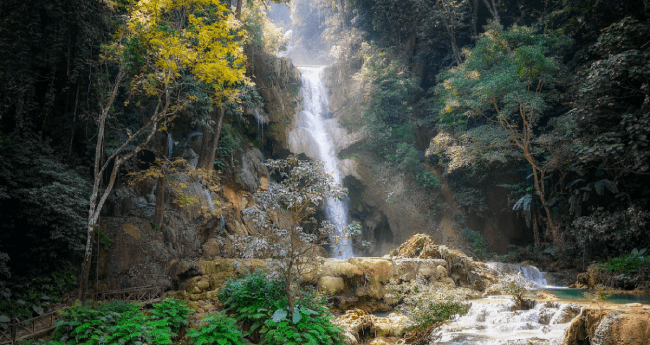 Laos e-visa is a mandatory travel authorization document that allows you to enter Laos if you are a citizen of another country like Singapore. In addition, it is important that you know that the documents that you must send us in case you decide to apply with us will be very simple. To understand the procedure of this document, you can contact iVisa.com and we will explain everything in detail to you.
Also, we will help you apply your document at an affordable rate.
You can check requirements for Laos eVisa for the citizens of Singapore by reading these FAQs given below:
Frequently Asked Questions
Can the citizens of Singapore apply for a Laos eVisa online?
Yes, the citizens of Singapore apply for Laos eVisa and iVisa.com can facilitate the procedure by offering their advanced services in visa procedures. You can contact us to get your travel document fast and easy.
What is the need of Laos eVisa?
If you are traveling from any part of the world to Laos for tourism purposes, you must have Laos eVisa as with the utilization of this travel document, you will get authorization of entering Laos. After completing the custom procedure on your arrival, you can enter the country with this document.
Do I need to take any vaccination before planning my trip to Laos from Singapore?
If you are planning a vacation to Laos from Singapore, the very first thing you will need is Laos eVisa and then, you need to have a vaccination for Yellow Fever if there is any risk of Yellow Fever in your country.
What are the requirements for this Laos eVisa?
The documents that you will need to provide us to start your process will only be 2:
Passport: make sure your passport scan is visible and it has a valid expiration date.
Photo: to get a perfect photo you can use iVisa.com Photos.
Your valid email Address.
Method of payment: you can use a debit/credit card or a Paypal account.
Can I visit Laos with eVisa multiple times?
No, Laos eVisa will allow only a single entry to Laos. With this travel document, you will get a validity of 60 days after issued and you must travel to Laos within this period. You can stay with this travel document for 30 days Per Entry in Laos.
What are the prices to obtain this eVisa?
The prices that we will show you will depend on the processing time you want to obtain your document. Read carefully each of the prices that we will mention below:
Standard Processing Time Option:

USD $104.99

Rush Processing Time Option:

USD $143.99

Super Rush Processing Time Option:

USD $187.99
How long does it take for my Laos eVisa application to be processed?
The processing of Laos eVisa is a simple procedure and it will not take a long period. Also, applying for an e-visa with iVisa.com will give you an offer of choosing the processing time option based on your requirement. You can pick any of the choices given below:
Standard Processing Time Option: Choosing this option will provide you with your travel document in

7 Business Days

.
Rush Processing Time Option: When you select this alternative, you will receive your travel document in

5 Business Days

.
Super Rush Processing Time Option: When you need your document urgently, you can select this option and get your travel document ready in

3 Business Days

only.
Can I rely on iVisa.com services for obtaining Laos eVisa?
Yes, you can completely rely on iVisa.com servicesto obtain your eVisa as we value your time and money. Thus, we work at our best level to get your document ready in the minimal possible time.
What if I still have doubts?
Still have doubts regarding our services? You can check our webpage and reviews given by our valuable customers to get more info about our services and Laos eVisa.
Visit this nature's treat in Laos and calm your soul and mind.