Are you a citizen of Japan planning to travel to Laos? Well, to enter the country you must have an eVisa. Surely you are wondering: How to get Laos eVisa for the citizens of Japan? iVisa.com has the solution for you!!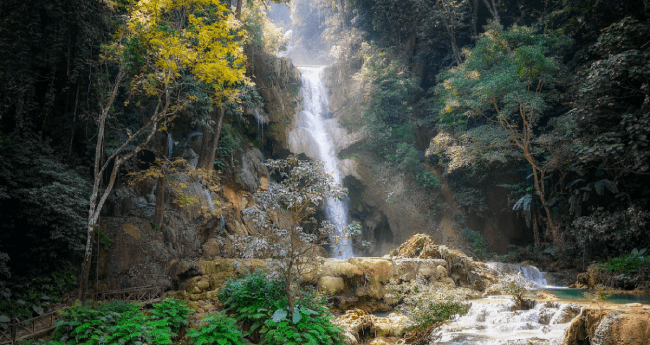 We have the application service so you can get your Laos eVisa without any problem. So if you want to know how to get Laos eVisa for the citizens of Japan, dive into our FAQs to learn more.
Frequently Asked Questions
What is a Laos Tourist eVisa?
It is a travel authorization document that allows every citizen worldwide to travel to Laos for tourism purposes. This document has a validity of 60 days after being issued and allows visitors to stay 30 days within these 60 days. If you still want to know how to get Laos eVisa for the citizens of Japan, apply for this document online with iVisa.com and we'll have it with you in a few days. Get ready to travel with iVisa.com.
What are the requirements to apply for a Laos eVisa?
You only have to submit:
A passport with at least six months of validity.
A digital photograph that must be passport-size.
An e-mail address
Payment a credit/debit card.
Accommodation information
Travel Itinerary to ensure you are on a round-trip.
How long would it take for iVisa.com to give me my Laos eVisa?
iVisa.com has 3 options for you to choose from. Each one depends on time and price range, the faster we can give you your document, the higher the rate will be.
Standard Processing Option: This option is the most inexpensive one, where you get your document around 7 business days.
Rush Processing Option: With this one, you will get your Laos eVisa in 5 business days but you will have to pay a higher rate than the Standard option.
Super Rush Processing Option: If you are in a hurry and have to travel soon, this is the best option, you will get your document in 3 business days However, you will need to pay our higher rate.
If you still want to know: How to get Laos eVisa for the citizens of Japan, continue reading our FAQs.
What is the process to get the Laos eVisa?
With these 3 easy and user-friendly steps, you will get your Laos eVisa quickly.
Step 1, complete the application form with all the basic information, and choose the processing option that fits your trip.
Step 2, check all your information is correct so you can proceed with selecting the method of payment.
Step 3, upload the required documents needed. Once you are ready, click submit and wait for your eVisa via email.
Can I trust iVisa.com with my Laos eVisa?
iVisa.com is 100% the safest way to get your Laos eVisa for the Citizens of Japan. We use an advanced security system to safeguard all your personal data. Our team of visa experts knows how to handle customer information with professionalism and respect.
Where can I resolve any more questions I could have?
If you still have any questions about the Laos eVisa for the Citizens of Japan, we can help you 24/7. Just visit our webpage or contact our customer experience support team by chat. This is the best way to get to know how to get Laos eVisa for the citizens of Japan.
iVisa.com Recommends
Laos is a destination with a variety of unique landmarks around the country, this makes it a great place to travel to. With history and heritage going back more than 70000 years, you will find from ancient religious sites to French colonial quarters. One place you must visit when traveling to Laos is Pha That Luang in the Vientiane Capital. Pha That Luang is a large gold-covered Buddhist stupa just right in the center of the city. It is believed that this place was constructed in the 3rd century, this stupa has gone under several reconstructions due to the different invasions in the area. The Pha That Luang is considered the most important national monument and a national symbol. Another place you must visit is Vat Phou, located in Champasak Province. This attraction is the best example of the early and classic Khmer architecture dating from the 7th to the 12th century. Vat Phou is considered a UNESCO World Heritage Site because of its wonder and history. While wandering around don't forget to visit the ancient city of Shestrapura and other interesting archeological sites. If you are in Champasak during February, don't miss the Vat Phou Festival!