Many countries have developed restrictions such as quarantines to ensure the safety of other tourists and their local citizens. Laos is no exception, in this article you will find all the information you need to know.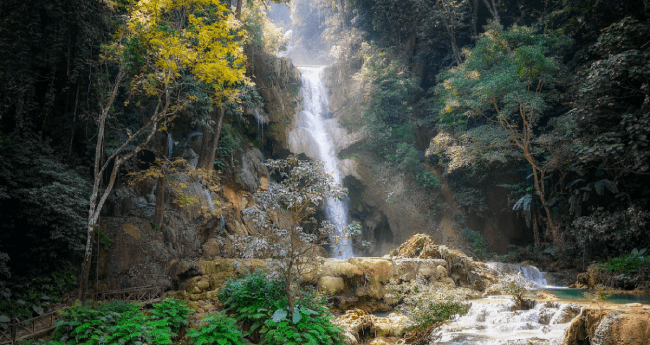 Other restrictions have remained constant such as the need to have a Laos eVisa to enter the country. If you still do not have this document you can obtain it with iVisa.com.
Laos Covid Quarantine and more information - Read all about it on our FAQs.
Frequently Asked Questions
What are the Covid restrictions to enter Laos?
Foreign visitors are recommended to travel to Laos vaccinated against Covid19. However, what is mandatory is the Covid19 test result. Travelers that are not fully vaccinated must present a negative rapid antigen Covid-19 test result taken within 48 hours before departure.
Also, there are no quarantine requirements upon arrival.
Laos Covid Quarantine and more information - The Covid19 restrictions may change, that is why we recommend you to check our FAQ section to be updated.
What is the Laos eVisa and how can I apply for it?
The Laos eVisa is an online travel visa that grants travelers from all around to enter Laos without having to present a paper visa. This single entry visa has a validity of 60 days after being issued but you can only travel inside the country for a maximum of 30 days.
This eVisa is only available for travelers that enter through the Wattay International Airport or the Lao-Thai friendship bridge.
Laos Covid Quarantine and more information - Follow these 3 steps to apply for the Laos eVisa.
Step 1: Complete our online form with your personal information, and then choose the processing time.
Step 2: Check that all your information entered is correct, after that choose your method of payment.
Step 3: Submit all the required documents.
Laos Covid Quarantine and more information - The process of application is easy and simple with iVisa.com.
What documents do I need to apply for my Laos eVisa?
Passport information with a 6 months validity.
A recently taken passport-size photograph with a white background.
An e-mail address, so you can receive your Laos eVisa.
A payment method. It can be a credit or debit card.
Laos Covid Quarantine and more information - All these documents are mandatory to apply for the electronic document.
What is the cost to obtain the Laos eVisa?
At *iVisa.com we offer you to apply for the Laos eVisa the Standard option.
Standard Processing Time:

7 Business Days

-

USD $102.99

Rush Processing Time:

5 Business Days

-

USD $140.99

Super Rush Processing Time:

3 Business Days

-

USD $182.99
Laos Covid Quarantine and more information - Get the best deals with iVisa.com
Can iVisa.com be trustworthy?
Indeed! iVisa.com has processed thousands of travel documents and has always met customer expectations. That is why we have positive feedback in our review section.
Laos Covid Quarantine and more information - Get your eVisa quickly with iVisa.com.
What happens if I need to talk to someone about the Laos eVisa?
If you have any questions about covid's restrictions or our services, please contact our customer service team. They will be ready to assist you 24 hours a day.
iVisa.com Recommends
A destination not to be missed on your trip to Laos is Wat Xieng Thong. A Buddhist temple located in the extreme north of the province of Luang Phrabang, in the peninsula of Laos. Wat Xieng Thong is among the most important monasteries in the country and stands out as the most important tourist monument.
Inside this temple, you will find more than twenty structures including a sim, shrines, pavilions, and Buddhist residences, as well as flower gardens, shrubs, and huge trees that are hundreds of years old and still standing. On the outer wall to the west of the monastery, you can find a 'tree of life' mosaic, and inside, gold stencil work shows the dharma wheels on the ceiling and the life exploits of King Chanthaphanit.
Around the Sim, you will see stupas and three chapel halls with striking external mosaics of mirror fragments depicting the life of the people and the exploits of Siaw Sawa. The Buddha Hor Pa Maan is generally closed, except for the week following Pi Mai, which is an excellent time to visit the temple.