Did you know that as a Cuban citizen you need a Laos eVisa to enter the country? The Laos Immigration Department has introduced a travel authorization system to enter the country.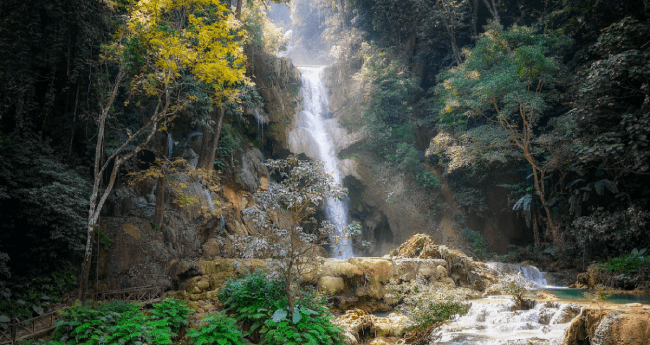 iVisa.com provides you with the best option to apply for an electronic visa from the comfort of your home. So, if you need a Laos eVisa for the citizens of Cuba. iVisa.com is the place for you!
Want to know more about iVisa.com? Continue reading our FAQs to learn more about Laos eVisa for the citizens of Cuba.
Frequently Asked Questions
What is a Laos eVisa for the citizens of Cuba?
The Laos e-Visa is an online travel authorization document that allows travelers from all countries to enter legally and safely into the country, instead of applying for a standard paper visa. You can apply online for your Laos eVisa for the citizens of Cuba with iVisa.com. Apply with us!
How long is the Laos eVisa for the citizens of Cuba valid?
The Laos e-Visa has an expiration date of 60 days after being issued. You will have a maximum stay of 30 days per entry within a 60-day period. It is important to know that the Laos e-Visa is only available for a single entry. However, you can stay 30 days inside.
What do I need to apply for the Laos eVisa for the citizens of Cuba?
For you to apply for the Laos e-Visa you need to upload the following documents.
A valid passport with at least six months of validation.
An e-mail address so you can receive Laos e-Visa
The payment method: You can choose between credit or debit cards.
Accommodation
Travel Schedule Must present a round trip air ticket.
What are the processing times and prices for the Laos eVisa for the citizens of Cuba?
Standard Processing:

7 Business Days

-

USD $114.99
What should I do if I want to obtain the Laos eVisa for the citizens of Cuba?
iVisa.com has created a simple and easy step program so you can apply:
Step 1: Fill in all your personal information in our online form and after that, select the processing alternative.
Step 2: Review that all your personal information is precise, if you find a mistake, correct it. After all that you must select a payment method.
Step 3: The last step is to scan and submit all the required documents for the process.
Can iVisa.com assure that all my information will be safe?
Of course, we can! iVisa.com has a high-quality data analysis system that allows us to guarantee the data protection of all its users. Do not hesitate and trust us when you need a travel document.
I feel unsure about applying for my visa with iVisa.com, can anybody help me?
When you feel insecure about our services or iVisa.com you can always contact our customer service team they will be able to help you solve any insecurities. They are available 24/7. Also, you can visit our webpage.
iVisa.com Recommends
When traveling to Laos, your first visit must be to Vientiane, the smallest capital in Southeast Asia. It is also known as the City of the Sandalwood. If you like long walks around the city, you will love Vientiane, this laid-back city allows you to visit it taking the time you like. Before traveling you might want to learn more about its history. During the 16th century, Vientiane was declared the capital of Laos, later on, in the 19 century, there was a rebellion by King Anouvong, because of that the city of Vientiane was conquered and sacked by the Siamese army. It was after the city became a French protectorate in the late 19th century, that the city was rebuilt and the Buddhist temples repaired. Some attractions we recommend for you to visit are the Patuxai or Victory Monument, this huge monument on Lang Xang Avenue resembles the Paris Arc de Triomphe, it is a commemoration for all the people who died in the pre-Communist wars. Also, you should visit the Pha That Luang, also known as the Great Stupa. This is a major attraction in Lao because its architecture represents the Lao culture and identity. Book your trip and travel around Lao!