Deciding your next destination for vacation is a very tough task to accomplish when there are so many places to visit. Even if you know what you are planning to do during your stay and what you want to see, sometimes you cannot decide what to choose. Are you planning to visit a place where you can lose yourself in natural greenery? Do you wish to enjoy some authentic Asian food? If this is something you are looking for, then visiting Laos is the best option for you.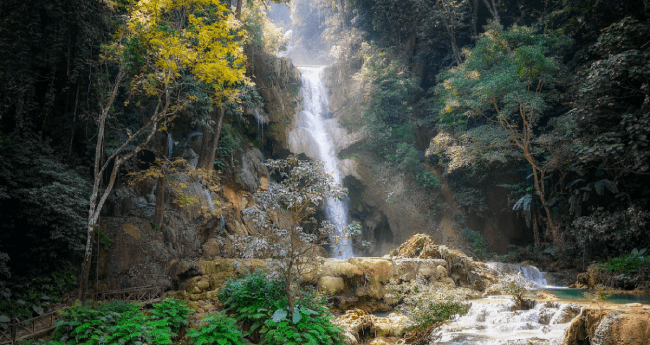 Before planning your trip to Laos, you must keep in mind Laos visa European Union policy according to which there are a few countries like Canada, Australia, the United States, and the European Union member countries that are eligible for getting a visa on arrival for Laos. In July 2019, it has been announced that citizens of around one hundred and eighty countries can apply for Laos eVisa online utilizing the new eVisa application. You can also contact iVisa.com for obtaining Laos eVisa quickly with our prompt services.
You can learn more about this travel authorization document by reading the following FAQs:
FREQUENTLY ASKED QUESTIONS
What is Laos eVisa?
When a citizen of any country travels to Laos for tourism purposes, he or she will require a mandatory travel authorization document that is known as Laos eVisa. This is an online travel document that you can obtain by applying online using an application form. Using this eVisa, you will not have to wait in a long queue for a visa on arrival.
What are the conditions that my passport must meet for obtaining Laos eVisa?
When you apply for a Laos eVisa, you need a passport that must have a validity of at least six months from the date of arrival to Laos. Also, it is important to check whether your passport has at least one blank page to get stamped.
What are the details and documents that I must have to submit the Laos eVisa application?
You will not be able to apply for Laos eVisa unless you have all the required details and documents. However, collecting everything together for the application is not difficult. Here is the list of everything you need for the application:
A passport with six months validity
A recent photograph of passport size
Your email address where you receive eVisa in PDF format
Payment methods like credit or debit card or PayPal account
Does receiving an eVisa guarantee me entry to Laos?
No, receiving a Laos eVisa will provide you with the landing authorization to Laos. When you arrive at the airport, you will have to go through custom checking and when the authorities of customs allow you, only then you will be able to enter Laos.
When should I apply for a Laos eVisa?
It depends on your requirement. If you need Laos eVisa urgently, you must apply with Super Rush Processing Option. Opting for this option will let you receive your eVisa in 3 Business Days. If you require your travel document in 5 Business Days, you must choose Rush Processing Option. And if you have time for your travel, you can apply with Standard Processing Option and get your travel document in 7 Business Days.
What are the prices that iVisa.com offers to get my Laos eVisa?
iVisa.com has 3 different prices for you. These prices are comfortable and may vary according to the processing time that you choose:
Standard Procedure Option:

USD $69.99

Rush Procedure Option:

USD $82.99

Super Rush Procedure Option:

USD $97.49
What is the process to get my Laos eVisa?
The process is not complicated. Thinking of you, iVisa.com has designed a form that will only take you 15 minutes to complete. You just have to follow these steps:
First, fill in the form with your information. After that, you need to choose a procedure time (Standard, Rush, and Super Rush).
Second, review your information and if you need to correct any mistakes, just do it. Then proceed with the payment (credit/debit card or your Paypal account).
Third, attach the documents to your online form.
Don't hesitate to contact our super agents at any time. They will be very glad to help you.
Can I trust iVisa.com to get my Laos eVisa?
Yes, iVisa.com is a trustworthy organization with a lot of clients. We offer our useful services for getting travel documents like Laos eVisa fast and easy.
What if I have more queries regarding Laos eVisa?
If you have more queries regarding Laos eVisa, you can visit our website and check more info and reviews dropped by our valuable clients.
Apply now for Laos eVisa with iVisa.com and visit your dream destination.