Latvia is situated in the Baltic Region of Northern Europe. It is also known as the Baltic States since Latvia got its independence in 1918. It is one of the developed and high-economy countries in the world. It is bordered by Estonia to the north, Lithuania to the south, Russia to the east, Belarus to the southeast, and shares a maritime border with Sweden to the west. The capital of Latvia is Regia. Latvia has snowy winters and four different seasons. It experiences milder winters and cooler summers. Winter starts in mid-December and lasts until mid-March. Summer starts in June and lasts until August. It is also members of different organizations like the European Union, Eurozone, NATO, the Council of Europe, the United Nations, CBSS, the IMF, NB8, NIB, OECD, OSCE, and WTO. On January 1, 2014, Latvia started to use the Euro instead of Latvian Lats which was its own currency.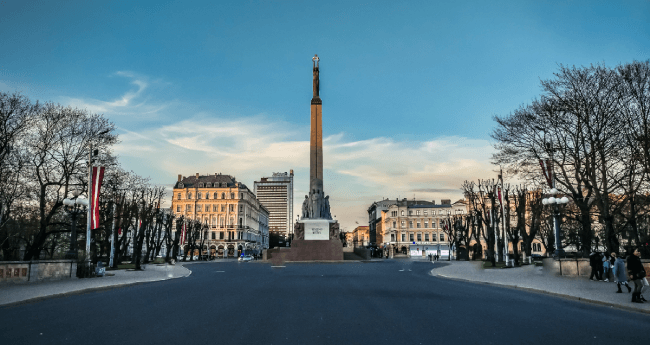 You can know more about the Latvia Schengen visa requirements through iVisa.com. And it takes only 20 minutes to fill out the application form for the Latvia Visa.
The following sections have all the information about Latvia Schengen visa requirements.
Frequently asked questions
What are the documents required to apply for a Latvia Visa?
To apply for Latvia Visa, it will take less than 20 minutes if you fill out the application form through iVisa.com. You will need the following essential documents to fill out the application form for Latvia Schengen visa requirements:
Your professional photo iVisa.com professional service can help you to get one.
Your passport that has at least six months of validation.
Your Email address through which you will receive your Latvia Visa.
Valid payment options like Paypal or debit/credit card to pay the application form fees.
How do I process my Latvia Visa?
You can process your application form for Latvia Visa in three easy steps with the help of iVisa.com.
First, click on the iVisa.com application form. Fill out all the details and select a processing time that suits best for your travel needs.
Second, double-check all the filled details and make sure that all the details that you entered are correct. Pay the application fees through valid payment options like debit/credit card or Paypal.
Third, lastly scan and upload your passport and other required documents and click on the 'submit' button.
What are the processing times and prices?
iVisa.com has three options through which you can process your application fees for Latvia Visa:
Standard processing time: this is a standard affordable service through which you can acquire your Latvia Schengen visa. But, it will take some time to deliver your Latvia Visa.
Rush processing time: rush processing option is a faster and expensive service as compared to the standard option. You can receive your Latvia Visa faster as compared to the standard option.
Super rush processing time: you will receive your Latvia Visa asap, through the super rush option. It is a bit pricey as compared to the two.
You can choose any one service of the three which suits your travel needs and fits your budget. Check out Latvia Schengen visa requirements for more information.
Is it safe to use iVisa.com to get my Latvia Visa?
If you use iVisa.com as your service provider, then all your data and information will be safe with us. We have a strong database that protects all your data and information from third-parties. You can also look at the customer reviews of what our customers have to say for our service.
I have more unresolved questions, where can I find more info?
For further queries and more information, you can contact our customer service. One of our customer service representatives will contact you and will solve all your queries and doubts. You can also look at Latvia Visa Requirements for more info.